COVID-19 Guidance
BWSW COVID-19 Updated Guidance - Latest News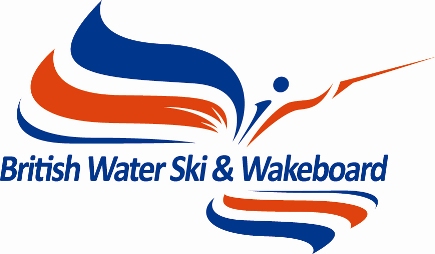 Update - 22nd July 2021
As Step 4 of the Government's Road Map came into effect Monday we are withdrawing the BWSW COVID 19 guidance.
However, you should be aware that the Government has issued further guidance for sports providers and participants which took effect on 19 July which sets out how to minimise the risk of transmission of COVID 19 in an environment where most restrictions have been lifted.
View latest government guidance here.
Update - 23rd June 2021
Return to Competition Guidance Updated. Latest BWSW guidance published and available:
Update - 25th May 2021
Following our email of 14 May our operational plan has been amended in the light of the new government guidance and is now available on our website. The operational plan reflects what was said in our 14 May email. view guidance here .
Update - 17th May 2021

The government issued fresh guidance last night to apply from today - view guidance here. We will update our own guidance but in the meantime, whilst everyone should look at the government's guidance given the different configuration of every site, there are no specific items to draw to your attention beyond our email of Friday.

If you have any questions please call the office.
Update - 14th May 2021
In anticipation of Step 3 of the Government's roadmap (England) coming into force on 17 May, BWSW has been endeavouring to establish how the Step 3 changes will affect our Sport. At the time of writing the Governments (COVID 19) Grassroots Sports Guidance has not been updated. The following is based on Step 3 of the Roadmap and information from Sport England following their discussions with Government published through their FAQs on 10 May (which they emphasise may change). We will communicate any further changes/developments after the publication of amended Government (COVID 19) Grassroots Sports Guidance.

In England, from Monday 17 May:

• Travel - Car sharing will be permitted in Step 3 for sport and physical activity.
• Hospitality: Clubhouses and facilities that serve food and drink can open. In Step 3, both indoor and outdoor hospitality will be permitted.
• Indoor spaces: Limit the number of people in the facility. The maximum occupancy of each indoor facility should be limited by providing a minimum of 100sqft per person. This includes the net usable indoor facility space available to members to use, including changing rooms (when in use), toilet and washing facilities.
• Changing rooms: Changing rooms can open (subject to the above), but participants should be encouraged to avoid or minimise use (for example, by arriving in kit and showering at home) where possible.
• Outdoor: Up to 30 people can meet outdoors, rather than a group of 6. Social distancing and measures to prevent the spread of COVID 19 should still be adhered to.
• Spectators: Spectators will be permitted to view events on both public and private land in Step 3, but need to adhere to social distancing rules and social gathering limits.
• All other policies/procedures including the restrictions relating to shared equipment / wetsuits – sanitisation, cleaning procedures and social distancing to remain in place.
View the Roadmap
View Sport England FAQs
Sport Scotland Covid Guidance
Sport Wales Covid Guidance
Sport Northern Ireland Covid Guidance
Update – 9th April 2021
Please see the advice issued last night by the Government. If you could familiarise yourself with the below advice relating to changing room facilities. Ultimately, changing rooms can be opened however, their use is restricted, as described, and changing rooms that are not handled in a COVID compliant way should certainly not be open.
Can ancillary facilities be opened?
Minimising use of changing rooms and shower facilities. Changing rooms can open but their use should be discouraged. You should inform customers that these are areas of increased risk, that they should shower and change at home where possible, and, if they do need to use changing rooms, they should minimise time spent inside. When using indoor facilities such as toilets, people should not mix with others they do not live with (or share a relevant bubble with) unless an exemption applies.
Government Guidance on hygiene:
What you should do (when changing rooms and showers can be used):
• If you are reopening after a facility shutdown, check changing rooms and showers are safe to use. You should ensure that all water systems, including showers and sinks, are safe after a prolonged facility shutdown to minimise the risk of legionella and other diseases associated with water. You can find more information in HSE's guidance on the risk of legionella.
• Review cleaning schedules and ensure changing rooms and showers are cleaned frequently, throughout during the day and at the end of the day.
• Encourage people to avoid or minimise time spent in changing facilities, for example by asking customers and staff to change and shower at home rather than in changing rooms where possible. However, changing rooms should not be closed unnecessarily as access will be needed, particularly after swimming or outdoor sport in wet weather.
• Communicate clearly to customers how they can use the facilities safely. Ensure that customers are aware of the additional risks in these areas, and the need to maintain social distancing at all times. Make clear to customers that they must not mix with people outside their household or support/childcare bubble when using showers and changing rooms.
Update – 25th March 2021
Further to our earlier update yesterday which includes a link to the latest grass roots sports Government guidance we have updated the BWSW COVID -19 Operational Plan/Guidance which can be found as an attachment in the footer to this page.
There are 3 important points to bring to your attention in particular arising from the latest guidance. With effect from 29 March (Step 1)
• Changing Rooms must not be opened (other than for people with disabilities)
• Spectators are not permitted at any outdoor sports facility. This does not apply to carers for people with disabilities, or adults needed in a safeguarding role to supervise under 18's. Where it is necessary for them to be present, supervising adults should not mix with others from outside their household or support bubble.
• You should not stay away from home overnight for sport and physical activity
Update – 24th March 2021
Following our update last night, the new guidance has now been published by the Government. We will revert with any update on what was sent last night. View guidance here.
Update – 23rd March 2021
COVID UPDATE: GUIDANCE STILL OUTSTANDING
The draft statutory instrument introducing new regulations was laid before Parliament at 1.30 p.m. on 22nd March 2021 and if passed later this week will come into force on 29th March 2021. It states that outdoor sports can reopen but there is no guidance issued at this point. However one important point to note is that in a call with Sport England last week and in their FAQs it was firmly indicated that during this first stage at least (other than as regards disability provision) CHANGING ROOMS MUST REMAIN CLOSED. We will revert once further guidance is issued and reviewed.
By way of further background:
The concept of Tiers has been dropped and replaced with Steps and Step Areas. Apart from the Step1 Area (the whole of England) the other areas are left blank.
Step 1 commences on 29 March and applies to Step 1 Area ( the whole of England)
Outdoor Sports can reopen (note that water parks and aqua parks can not reopen until Step 2). The guidance will be critical here.
Outside meetings of up to 6 people or two households are allowed (no indoor gatherings)
Organised Sports Gatherings can go ahead (and are an exemption to the rule of 6 ) but there are strict rules around Covid security.
The dates for Steps 2 and 3 are not specified. The new Regulations expire on 30 June and are to be reviewed on 12 April and every 35 thereafter.
Differences from the Road Map
International Travel: the ban on international travel was envisaged in the Road Map to be lifted in Step 3 (not before 17 May) . This is not reflected in the new Regulations (although the regulations will be reviewed on 12 April (when the travel task force is due to report) and every 35 days thereafter.
The 21 June date referred to in the Road Map as the date when most restrictions would come off and pubs and restaurants would be reopened is not mentioned although the new Regulations (unless extended) cease to apply on 30 June.
Update – 1st March 2021
The proposed return to outdoor sport on 29 March in the Government's roadmap is obviously encouraging. There is currently no legislation or guidance elaborating further but things will very likely become clearer in the next few days or weeks and we will revert once there is further detail we can work on.
Update - 11th January 2021
GB Squad Members – COVID-19 Legislation and Elite Athlete Status
We thought it important to clarify for all involved in the sport to include our competitors, parents and coaches the situation re COVID and athlete status / training.
We have had a number of enquiries from GB Squad members asking for permission to train at BWSW clubs and centres during the national lockdown. Unfortunatley this is not something BWSW can endorse, as under the Coronavirus Legislation for Elite Sports, we do not fulfil the requirements as a sport.
Under the current legislation the definition of an "elite athlete' is:
• an individual who derives a living from competing in a sport
• a senior representative nominated by a relevant sporting body
• a member of the senior training squad for a relevant sporting body, or
• on an elite development pathway.
For these purposes, a "relevant sporting body" is the national governing body of a sport which may nominate athletes to represent either (a) Great Britain and Northern Ireland at the Summer Olympic and Paralympic Games to be held in Tokyo, or the Winter Olympic and Paralympic Games to be held in Beijing, or (b) England, Wales, Scotland, Northern Ireland, Gibraltar, Guernsey, Jersey and the Isle of Man at the Commonwealth Games to be held in Birmingham in those sports which are not part of the Tokyo Olympic and Paralympic Games programme.
A "senior representative" means a person who is considered by a relevant sporting body to be a candidate to qualify to compete on behalf of (a) Great Britain and Northern Ireland in the Olympic and Paralympic Games to be held in Tokyo or Beijing, or (b) England, Wales, Scotland, Northern Ireland, Gibraltar, Guernsey, Jersey and the Isle of Man at the Commonwealth Games to be held in Birmingham in those sports which are not part of the Tokyo Olympic and Paralympic Games programme.
An "elite development pathway" means a development pathway established by the national governing body of a sport to prepare athletes (a) so that they may derive a living from competing in that sport, or (b) to compete in that sport in the Olympic or Paralympic Games.
Unfortunately because we do not have any athletes competing at the Tokyo Olympics or the Common Wealth Games, and we do not have athletes who derive their living from competing within the ambit of these rules, this means our athletes are not eligible to be considered under this guidance.
Even if our sport did fall within these guidelines, we also have the added complexity that the Elite sport requirements also require us to approve centres for training, provide COVID Officers and instigate a full testing regime for athletes and supporting officials – which is something that we cannot undertake as such a small sport with limited resources.
Everyone needs to abide by government guidelines on essential travel / staying at home and social distancing - BWSW is not able to provide any endorsement to anyone to do otherwise.
Update – 5th January 2021

All members will no doubt be aware that following on from yesterday's announcement re a national lockdown for England due to the escalating COVID-19 situation, outdoor sports venues must close with immediate effect. The new Government guidance clearly states:

Outdoor sports venues, including tennis courts, golf courses and swimming pools, must close.
View New Lockdown Guidance - England
Everyone should follow the guidance with immediate effect. We will of course follow the situation on behalf of our clubs and members and update everyone as to any changes in the guidance.
Update – 21st December
Following the government announcement on 19 December, the Tier 3 areas in London, the South East and the East of England moved into a new Tier 4 from the morning of 20 December.
The announcement was to the effect that restrictions broadly similar to the November lockdown restrictions will apply (during the November lockdown outdoor sports were not allowed). The new guidance now published (link below) in fact states that COVID compliant outdoor sport facilities can remain open which obviously is a significant variance from the November lockdown. New regulations once issued may give further clarity.
However, there are some major differences from the way outdoor sports facilities were operating previously - the social gathering rule which allowed groups of up to 6 to meet outside no longer applies. The new Tier 4 guidance is clear that you can only exercise or visit a public outdoor place (which includes outdoor sports facilities):
- by yourself
- with the people you live with; or
- when on your own, with one person from another household (but socially distanced).
This means that it is possible to ski/ride behind a boat with a driver who is from another household (but with no observer in the boat (unless in the same household as the driver)). Cable skiers can ride provided that the are on their own and socially distanced while queuing at the start dock with no social interaction.
To reiterate, because its fundamental, there can be no social mixing of any sort: Arrive, Ski/Ride, Leave.
Obviously all other existing requirements as regards eg superior hygiene, cleaning regimes in changing rooms (if it is necessary for them to open) remain. Changing rooms should be avoided to the extent possible to avoid the seriously increased transmission risk. It may be that further guidance is issued in this respect.
Travel is permitted to exercise but journeys must be within tier 4 and kept short wherever possible.
Our net take on this is that it is possible for outdoor sport facilities to operate. However if this can only be done with skiers/riders congregating it should not happen. The regime allowed through eg the rule of six is not permitted and systems whereby eg a skier/rider remains in the car park until immediately before their turn need to be rigorously observed. It will be for each club/operator to decide whether they (and their skiers/riders) are prepared/can do this. Skiing/riding is permitted but no one should proceed if they do not at the same time accept that serious protocols need to be observed. Such protocols would then need to be strictly adhered to throughout the Tier 4 restriction period.
We will see if further guidance can be obtained from Sport England and the Department of Culture, Media and Sport as regards this analysis. We will also be in further touch once the relevant regulations are published.
https://www.gov.uk/guidance/tier-4-stay-at-home
Update – 4th December
In light of recent changes to a tiered system of restrictions BWSW releases water ski, wakeboard and cable wakeboard COVID-19 guidance for the safe operation of the sport:
View Latest Guidance – England
View Latest Guidance – Scotland
Update – 2nd December

The Government has announced grassroots sport, activity and leisure facilities will be more widely opened this week following the end of the current lockdown on 2nd December. Sport can return providing social distancing remains in place, although there will be some restrictions on highest-risk activity in tier three areas. Changing rooms are also a continuing area of focus - changing rooms can open but there are strict compliance requirements and operators should encourage participants to avoid and minimise use where possible. Links to the latest guidance are detailed below:

View grassroots sport guidance for the public and sports providers

View guidance on safe provision including organised sport events

View guidance for those who work in grassroots sport and sport facilities

Sporting activities are permitted despite wider restrictions because of the benefits of sport and physical activity for people's physical and mental wellbeing. If people act irresponsibly when participating in sport (including off the water, and when socialising before and after any activity) they jeopardise public health and undermine the case for the safe provision of our sport to take place.

We all have a duty of care to ensure that clubs and centres are running their activities safely, and the safe provision and enjoyment of the sport takes place.