Talent Development Camps
In order to support the development of our athletes, we organise a significant number of discipline specific training camps each calendar year. We ensure that we use leading clubs/facilities in the UK where athletes will have access to quality coaching and off-water guidance on a range of topics that will help them with their own personal development. All our lead coaches will hold a minimum of a UKCC level 2 coaching qualification and could hold, or actively be on the pathway, to achieving the UKCC level 3 qualification.
Our talent development camps run pre, during and post the water ski and wakeboard season. As the programme caters for different age and skill levels, an athlete will be invited to a camp that will best develop their skills based on their current standard. In addition to this, some camps are specially designed to cater for those athletes preparing for major European and World competitions.

We are fully aware of the importance of our athlete's parents and home lake coaches in their development away from our camp structure. Therefore, there is always an open invitation for these groups to attend any part of a talent development camp.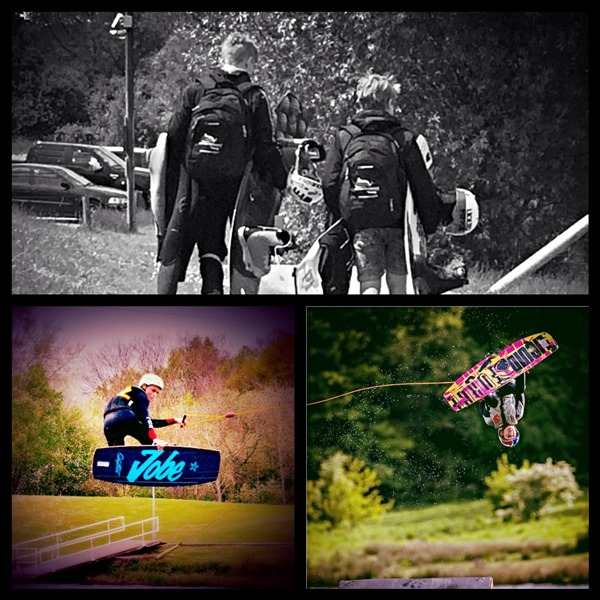 Top: Sam and Josh Patching (Photo by Lucy Patching) Top Left: Tom Poole (Photo by Dan Oliver)
Left: Scott Rosewell (Photo by Mark Rosewell) Top Right: Rob Hazelwood (Photo by Thomas Gustafson)
Right: Josh Patching (Photo by Mr t'ography - Ian Trundell) Bottom: Harry Young (Photo by Roger Evans)

What happens on a Talent Development camp?
Talent Development camps are typically three days long and are held at recognised centres of excellence, which provide our athletes with the use of the best facilities. The athletes have access to extended time on the water with our coaches as well as help from the athletic development team. Our athletic development team support the athletes off-water fitness using:

• Water ski and wakeboard specific warm up and cool down routines
• Foam rolling and stretching
• Fitness testing
• Strength and Conditioning circuits

Time on the camps is split between on-water and off-water coaching with additional seminar based activities also included. The seminars provided by the programme are focussed on current key issues relating to athlete development within the sport such as:

• Media, Self-Promotion and Sponsorship
• Sports psychology
• Coaching
• Nutrition
• Strength and Conditioning

The programme utilises the knowledge and expertise of qualified practitioners for the delivery of these seminars via existing relationships and other service providers.

At the end of each camp, lead on-water and off-water coaches will provide detailed reports on each athlete. These reports are used as a record of on-water and off-water progress that can be used by the Talent Development Lead and Discipline Committees to track and monitor each athlete.