Development Days 2020 - Sponsored by Midlands Nautique
When
Sunday 19th April 2020
Various dates from 19th April - 14th June
Download as vCalendar (for Microsoft Outlook etc.)
Import event to your Google Calendar
Where
Multiple Locations
Details

BWSW's Tournament Water Ski Committee and Friends of Tournament, are funding a number of 'Development/Coaching Days' in 2020 . . .
Update in relation to COVID-19
Friends of Tournament understand we are in unprecedented times and our thoughts are with everyone affected by COVID-19.We are united with BWSW HQ in our commitment to finding ways of continuing our plans to host Development Days for as long as it is safe and possible to do so. Due to the speed at which the situation is developing, we have agreed to make a final decision on each set date in conjunction with the host club, sponsor and coaches , 14 days prior to its scheduled start. We will therefore review the first day at Castle Water Ski Club (scheduled 19th April) on 5th April. Please rest assured, if you book a place and it is later cancelled you will be offered a full refund or an alternative day.
Many thanks for your patience, stick together and stay safe. Best wishes to all GB.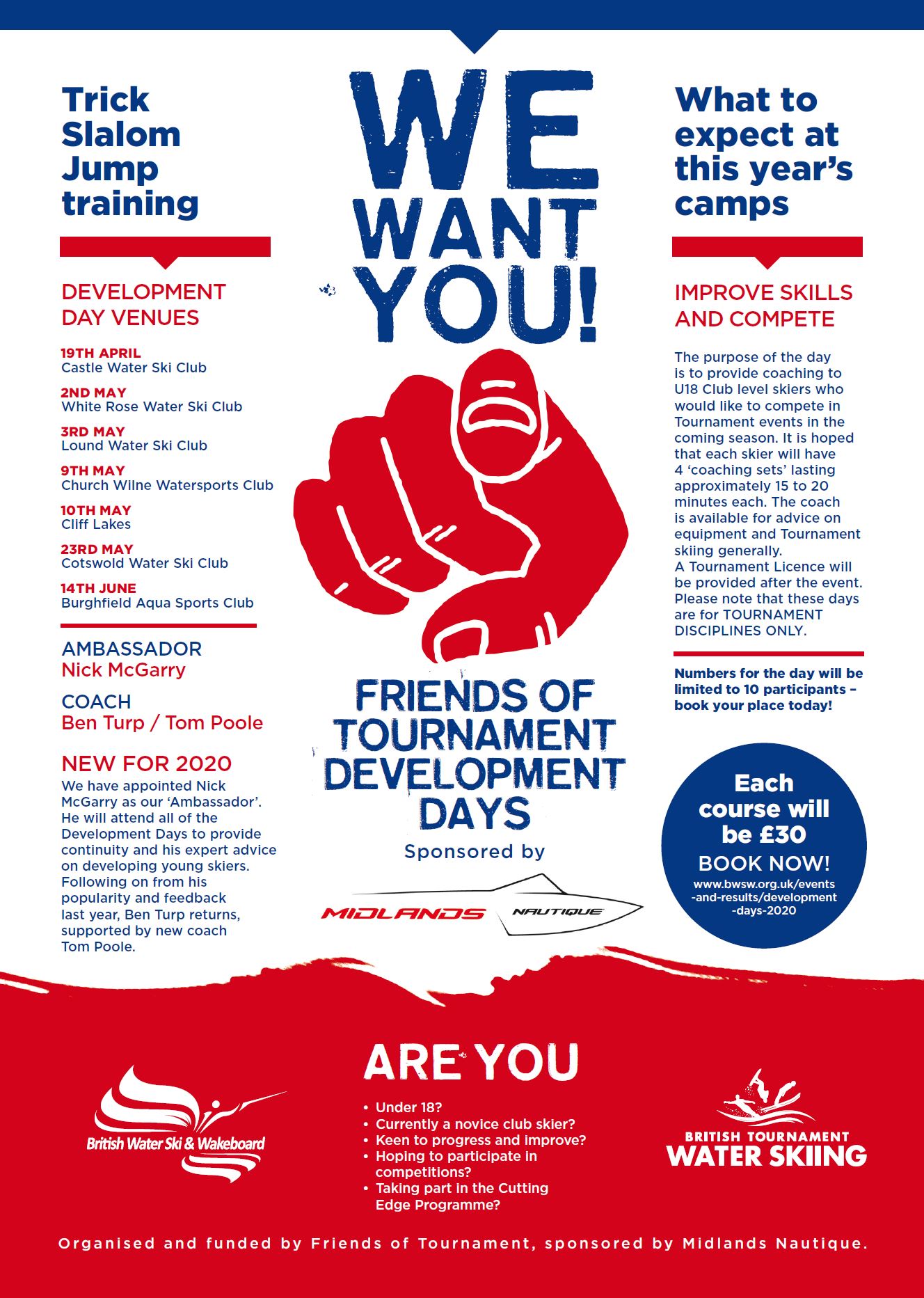 Book now