UK Cable Wakeboard & Wakeskate Nationals 2017
When
Thursday 8th to Saturday 10th June 2017
Download as vCalendar (for Microsoft Outlook etc.)
Import event to your Google Calendar
Where
Liquid Leisure, Horton Road, Slough, SL3 9HY
Details
This is a 3 star national competition part of the CWWC World Ranking competiton with 400 ranking points for first place, which form part of your ranking points for International titled events. The competition is a part of coordinated competitions around the world. The competition will be carried out according to the rules of the IWWF Cable Wakeboard World Council.
Closing date for entries is Thursday 1st June 2017. You will only be able to enter online on the BWSW website and must login in to the website in order to do so. No bookings will be accepted over the phone. All entrants must be a member of BWSW. Once entered on the BWSW website, you must join the competition at cablewakeboard.net . If you have any difficulties in joining at www.cablewakeboard.net please contact suzi@cablewakeboard.net for assistance.
Please CLICK HERE for the full event bulletin including information on age categories etc and start times etc.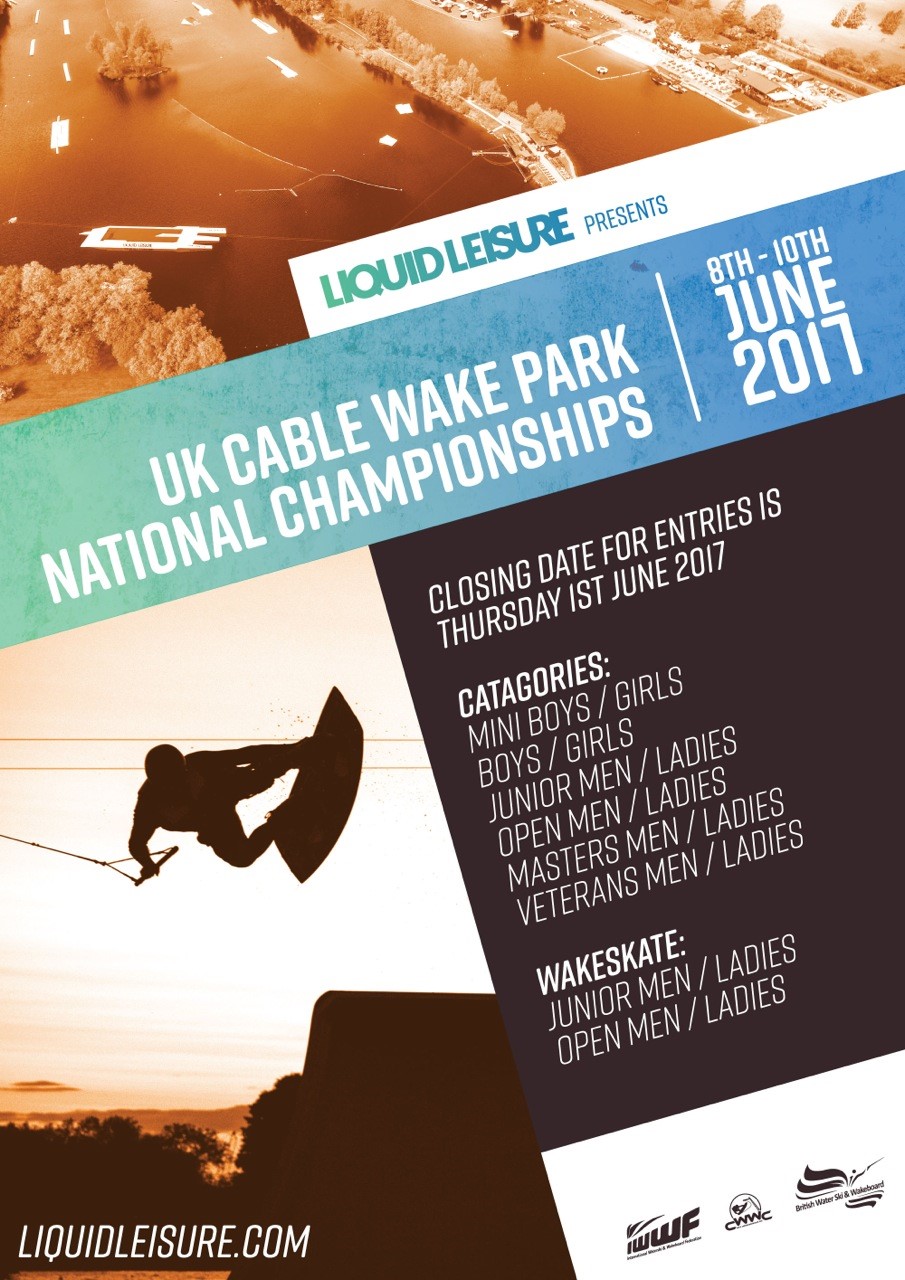 Further details and contact information
Stuart Marston
Email: stuart@liquidleisure.com
Book now