Progression Boats
British Water Ski & Wakeboard are excited to announce a new partnership with Progression Boats for the 2018 season which means a new membership discount for you! Progression Boats are offering a 10% discount on retail pricing for all new Centurion Wake boats and a 10% instore and online discount on selected products on their WakeSurf store . . .

Centurion Boats
Centurion are the official towboat for the World Wakeboarding Championships and World Wakesurfing Championships and we're proud to represent them in the UK and Ireland.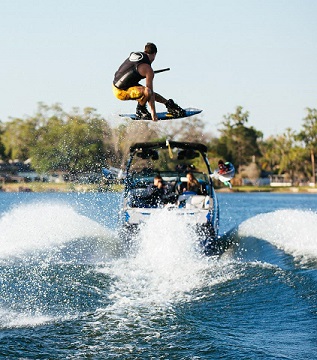 Why consider Centurion for your next wake boat?

• Performance: from the innovative hull design which creates maximum displacement and maximum fuel efficiency to the RAMFILL ballast which fills in seconds, Centurion are driven to deliver the best performing towboats on the market – and riders at the wakeboard and wakesurf world championships love them!

• Build quality: Centurion use a Vacuum Infusion Process to build their boats. This results in 90% lower emissions than traditional construction – which is better for the workforce and the environment – and a very precise resin to fibreglass ratio which results in a very consistent boat construction and weight – which is better for you. Centurion Boats are passionate about quality in everything and stand by their commitment with a 5 year warranty.

• Reliability: Centurion boats are powered by PCM engines which are known for their reliability and performance. We were the first PCM Premier Dealer in the UK and know these engines inside out.
We could give you more reasons but why not come and see for yourself at one of our demo centres.

Phase 5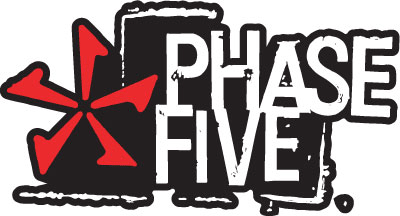 Phase 5 are leaders in the wakesurf market. Like Centurion, they are a high quality brand and boast world champion team riders, including 7x world champion, Drew Danielo. Hand made in Venice, Florida, the boards range from entry level composite to carbon construction and cater for every level from beginner to professional. We have been representing Phase 5 in the UK for several years and see, time again, how people progress so much quicker when they have the right board.
O'Shea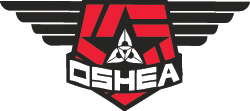 We love the O'Shea brand and the guys behind it. We started selling their stand up paddleboards and other accessories in 2017 and we're so impressed with their quality. We have a great range of SUPs for all rider levels and sizes plus changing robes and more.
PTM



Need a new mirror for your boat? Want to keep your skier or rider in view without turning around – then check out our range of standard and 140 degree mirrors.
About Progression Boats
Our goal is to maximise our customers' time and enjoyment on the water.
We do that not only by providing the world's best boats, boards and accessories but through our full all-makes servicing and repairs, expert diagnosis, timely services and personal commitment to our customers.
We're based at Marston Meysey, Wiltshire - right in the heart of the Cotswold Water Park - and ship across the UK and Europe.

www.progressionboats.co.uk
www.wakesurf.co.uk