2016 Cutting Edge Boat Competition
1 September 2016
Another fantastic Cutting Edge Boat Competition has come to an end, this time hosted by Church Wilne Watersports Club in Derbyshire.

The competition kicked off on Saturday morning with the Slalom event. With 30 competitors in the discipline it was a tough draw but Yorkshire's Danny Jays and JB Ski's Stella Gamski came out on top. Next up was Kneeboard Trick, Yorkshire took the double this time with Todd Wood coming first for the boys and Holly Whaling taking the girls. Third up was the Trick competition, Danny Jays and Stella Gamski made it a second time on the top of the podium.
Sunday was kicked off by the Barefoot event and it was great to see some representatives from the GB Barefoot team there supporting the competitors. Stella Gamski made it an impressive third time at the top, followed closely by Yorkshire's Eleanor Eckford. Dan Marshall took the top spot for the boys, followed by Jack Illingworth in second and Tristan Lux coming in third. Kneeboard Slalom and Wakeboard were the last 2 events of the weekend. In the Kneeboard Slalom Yorkshire's Dan Marshall did one better than last year and took the first place prize. Second and third also went to Yorkshire boys Danny Jays and Todd Wood. The girl's competition was also an all Yorkshire affair with Amy Whaling taking the first, Daisy Laxton in second and Christina Thornton a close third.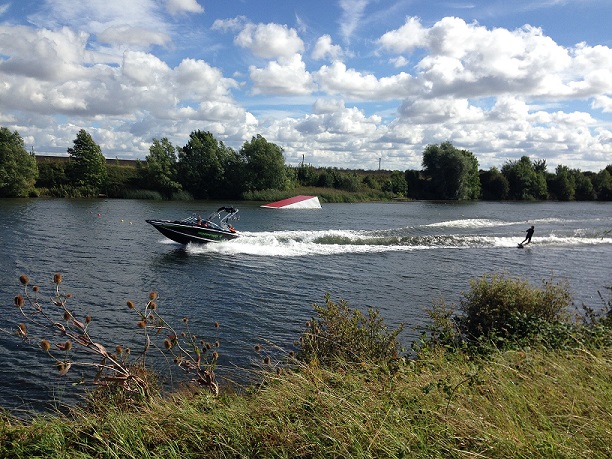 The final event of the competition was the Wakeboard competition. Yorkshire & Humberside's Olly Laxton tok the top spot ont he podium. In the closest competition of the day Yorkshire's Dan Marshall took second place and Danny Jays took third place. In the girls competition Jemima Cutts beat her place from last year with a win over Amy Whaling and Daisy Laxton in third.
The Individual Overall was won by Yorkshire & Humberside Sharks team with Dan Marshall taking first place, Danny Jays in second and Tristan Lux in third. In the team competition; first place, and winning by a huge margin was the Yorkshire & Humberside Sharks, followed in second place by the Allstars, and in third was Yorkshire & Humberside Dolphins.
The final trophy of the day to give out was the Ryan Birch Award for Endeavour. This year's winner went to Eleanor Eckford.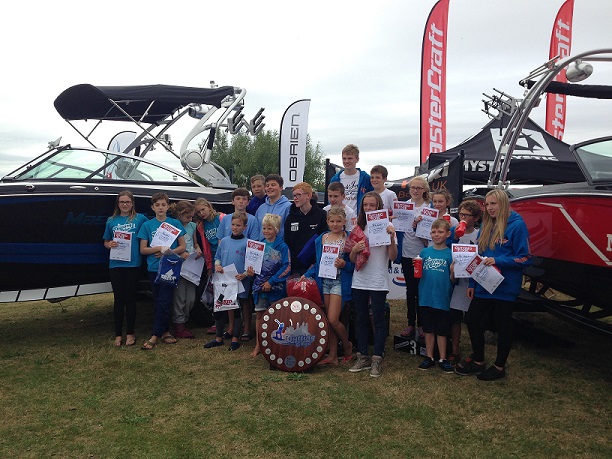 BWSW would like to thank the Wake+Ski team who made the event run so smoothly, as well as all of the competitors and team managers for creating a great atmosphere and truly showing how rewarding the Cutting Edge programme can be. We would also like to say a special thank you to everyone at Church Wilne Watersports Club for hosting the event.
Full results from the competition can be found here
Photos from the event are available from Catchlight 35