Adaptive Skiers Back on the Water After Lockdown Layoff
17 June 2020
Heron Lake, the UK's leading centre for adaptive water skiing and wakeboarding is back and open for business . . .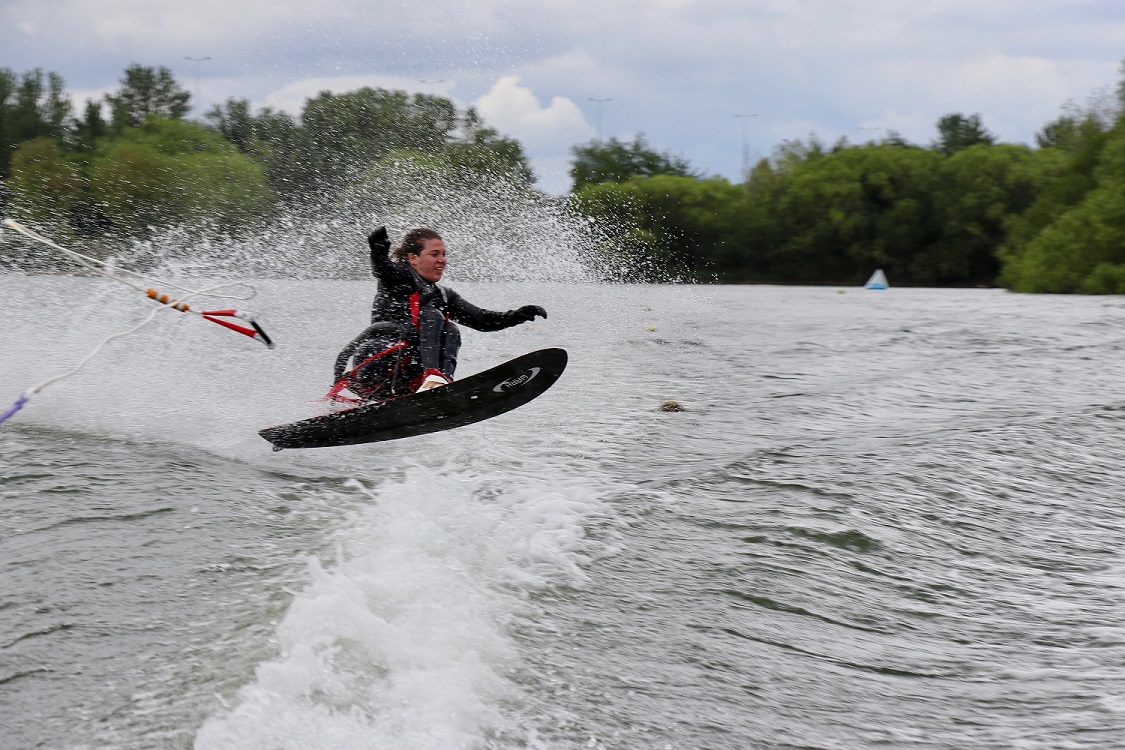 Among those on the water for its opening day on Sunday were several members of the GB Disabled Water Ski Squad.
"It's really great to be back on the water. I've missed it a lot over winter and over lockdown, so it's a missing piece of the puzzle now that I can be back doing my favourite thing in the world," says Sophie Elwes.
Sophie took up water skiing after becoming paralysed from the chest down in a fall from a balcony in 2011.
Fellow Squad member Marta Wright was also at the lake on Sunday for her first training session.
"I started waterskiing in August 2018," Marta says.
"Waterskiing literally changed my life. I've become very active. I was training about three to four times a week pre-lockdown. Unfortunately we have spent a very long time out of the water.
"It's amazing to be back here at Heron Lake. Adaptive sports are great, especially waterskiing!"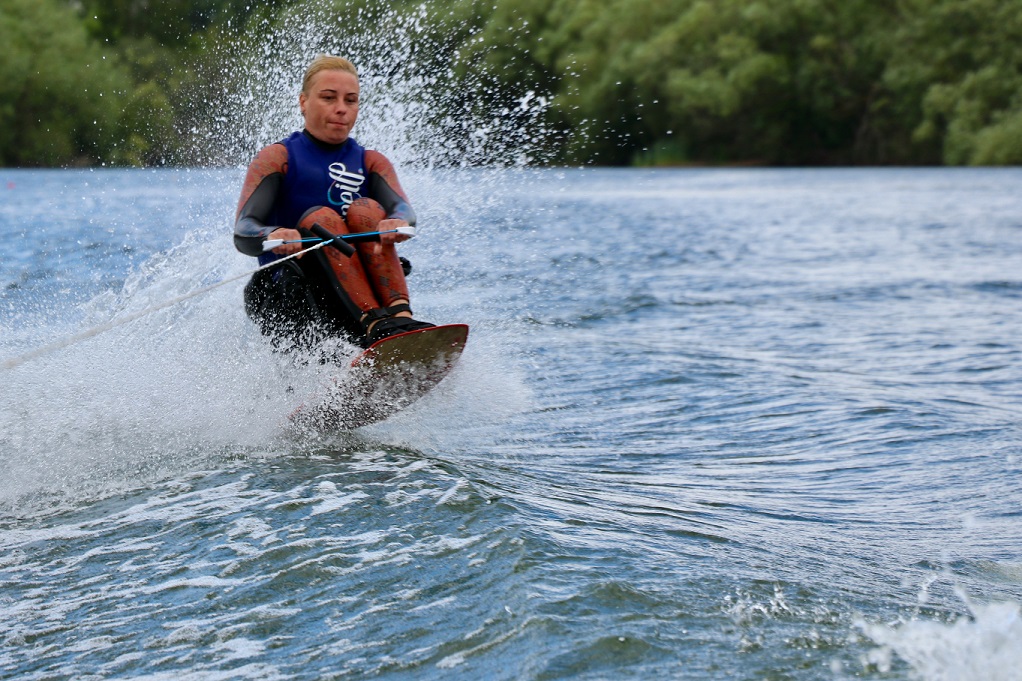 Sophie and Marta were members of the GB Team that won bronze at the World Disabled Water Ski Championships in Norway in 2019.
Duncan White was also in that team and is delighted to be back.
"There's a lot of experience at Heron Lake, of people being able to coach and to progress you to a high level. The facilities are good, the access is great. The knowledge they've built up over 30 years is second to none, it's known around the world."
Heron Lake is now run by the charity Access Adventures, which merged with the British Disabled Water Ski and Wakeboard Association last year.
CEO Jane Sowerby says: "I've been passionate about the benefit of adaptive sports since sustaining a spinal injury in 2003," Jane says.
"Water skiing & wakeboarding in particular bring an incredible sense of freedom for people with disabilities. I was in a pretty dark place when I was first injured; adaptive waterskiing was exactly the adrenaline rush I'd been missing and completely transformed my life."
It's been a complex and time-consuming process to put the measures in the place to allow a return to the water for the adaptive disciplines.
While other water ski and wakeboard centres were able to open from 13th May, subject to certain restrictions, it's taken longer for Heron Lake.
"All the hard work was totally worth it once we saw the skiers back out on the water and absolutely loving it! Huge smiles all round," Jane adds.
"At the moment, due to social distancing rules, we can only cater for independent skiers & riders, but it feels positive that things are starting to happen again.
"Hopefully we can build on this over the summer. After a tough few months, it feels like the bright side of life is returning."