An Inclusive Sport
12 July 2021
Jane Sowerby
It is not an exaggeration to say that waterskiing & wakeboarding can be absolutely life-changing for many people with disabilities. It gives an incredible sense of freedom, boosts confidence and challenges expectations. . .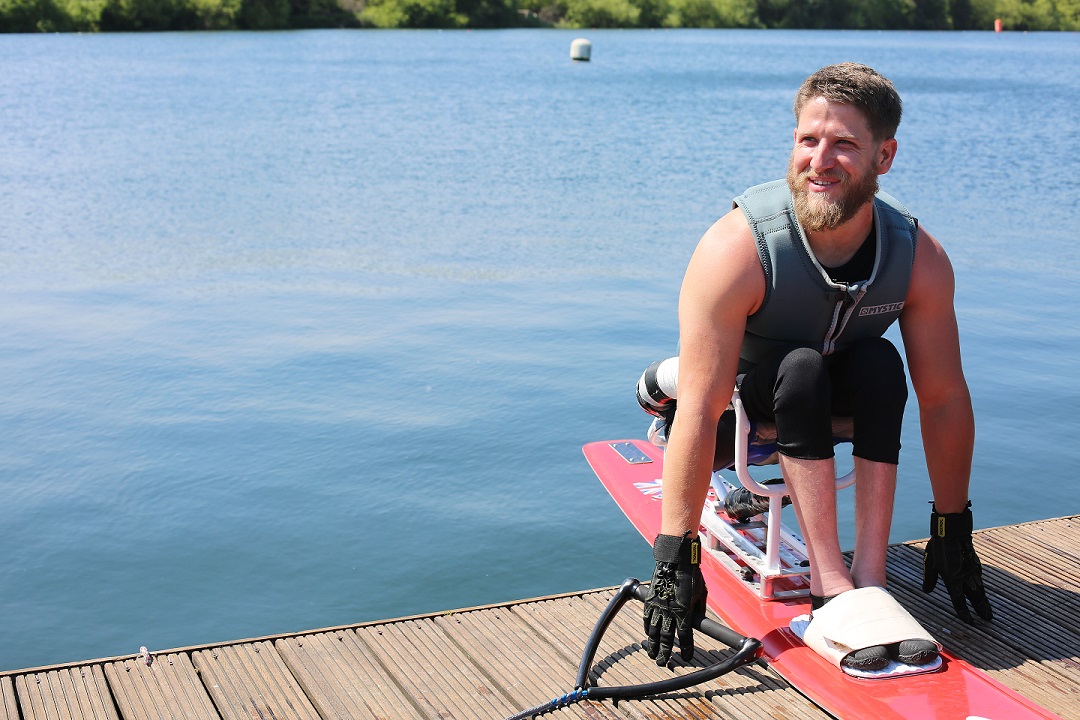 Photo credit: Kylie Cooper
The goal is to make waterskiing & wakeboarding inclusive and accessible for all. Adaptive sport essentially means adapting a sport that's traditionally for able-bodied people, so that people with disabilities can take part. This might include using specialised equipment, improving site access, or exploring slightly different teaching/ communication methods.
Access Adventures are lucky to have a huge selection of adaptive equipment, enabling us to support a range of disabilities.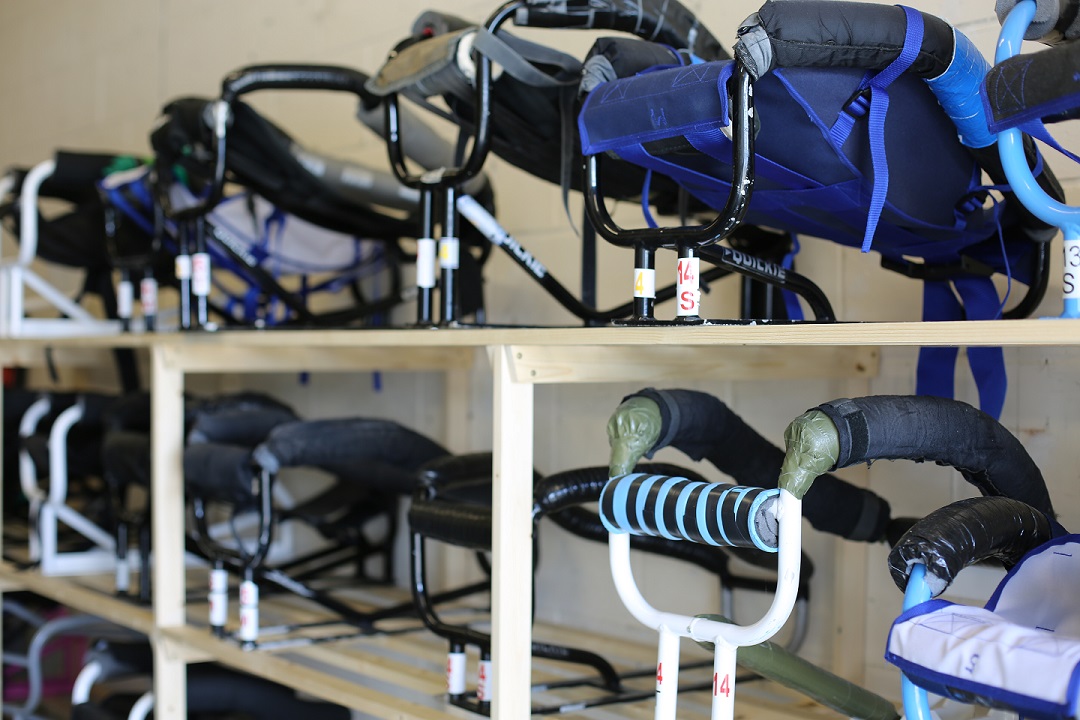 Photo credit: Kylie Cooper
Seated frames in a variety of different sizes are compatible with adaptive skis and standard wakeboards, ensuring that suitable equipment is available for most people who are not able to ski standing up. Initially, instructors are in the water alongside the student, creating a stable platform for the start. Progressing to using only one instructor and then solo skiing is encouraged if possible.
The 'Triple Bar' is an incredible bit of kit, appropriate for some people wanting to ski standing. It was designed by an amputee, Tony Edge, and is effective with single leg or arm amputees, those with visual & hearing impairments, and others who have lower body weakness. The student holds the centre handle and has a ski instructor on either side. Once up & riding, the bar can be disconnected if the skier is stable & confident.
Additional gripping aids, harnesses and handles can be used in sitting or standing. Generally for upper limb amputees, or people with upper limb weakness or poor grip.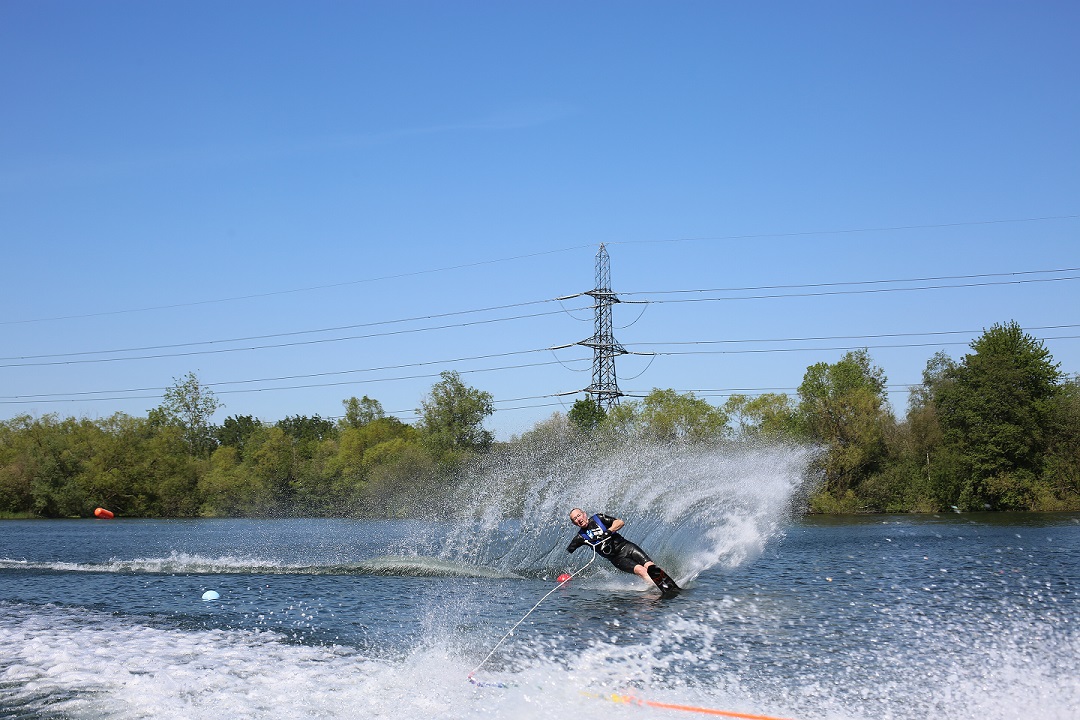 Photo credit: Kylie Cooper
However, the adaptive equipment mentioned so far is at the most comprehensive end of the scale, don't let it scare you! Clubs without access to such equipment can still support at least some people with disabilities. Using the boom is often enough, or alternatively, a strong instructor can ski beside the student using standard ropes and handles. Access Adventures is developing a lending library of equipment if clubs have specific individuals they'd like to support.
A skier with a visual impairment and instructor can communicate using a whistle or a helmet comms system. There are standard, internationally recognised sound signals for visually impaired skiers, and audio technology is used in competition. A skier with a hearing impairment might just use the standard ski signals, but you may want to decide on additional signals and communication techniques beforehand.
With some cognitive disabilities, it might not be about needing specialist equipment, but more about providing psychological support and encouragement. If possible, it's great to give people the extra time they need to challenge themselves safely.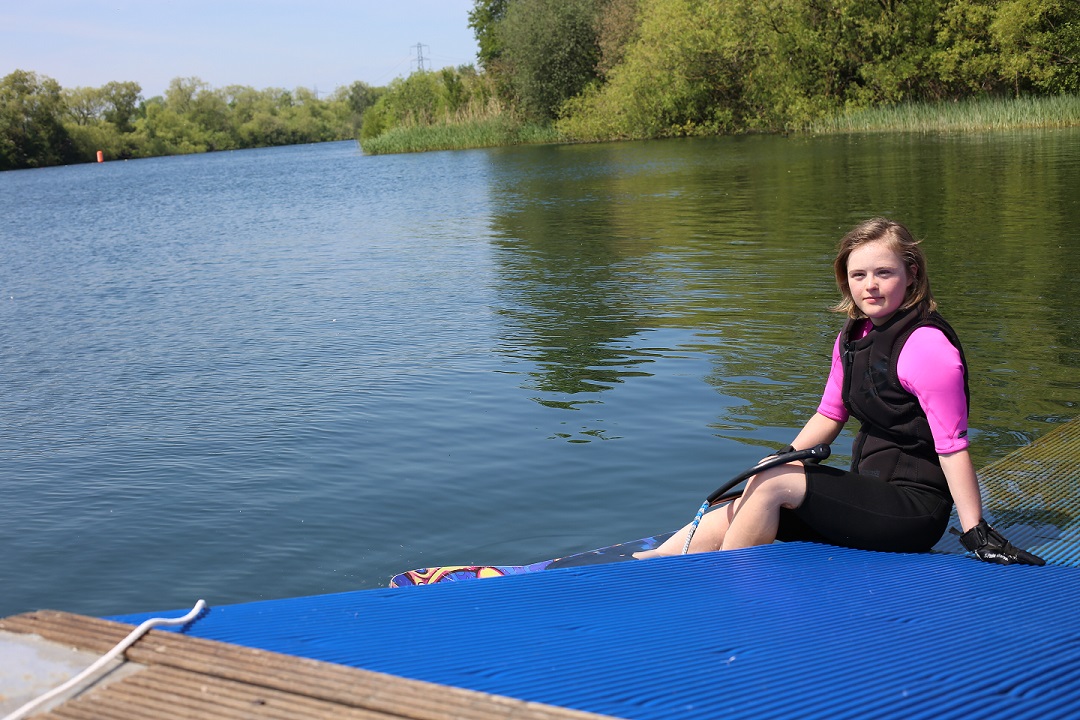 Photo credit: Kylie Cooper
Speaking from personal experience, adaptive waterskiing completely transformed my life following a spinal cord injury. That adrenaline rush was exactly what I'd been missing! I believe passionately that sport can have a powerful positive impact. The Access Adventures crew loves introducing people with disabilities to waterskiing and wakeboarding, it's incredible to witness the huge smile the first time an individual gets behind a boat, doing something they never thought was possible!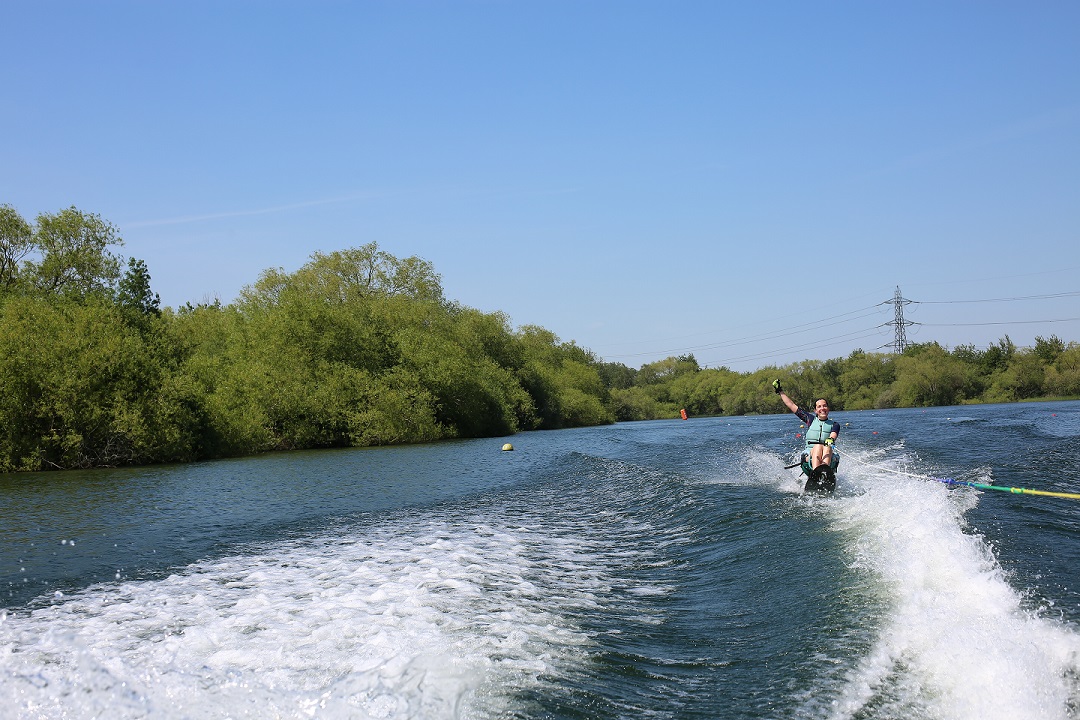 Photo credit: Kylie Cooper
BWSW footage and interviews at Access Adventures, Edge Adaptive Sports Centre, Heron Lake.