British Water Ski Nationals Kick Off This Thursday
10 August 2021
It's been a long wait since the last BWSW National Water Ski Championships in 2019, but the biggest water ski competition in the UK finally gets under way this week at Oxford Wakeboard & Ski Club . . .
The first Nationals to combine Adaptive, Military, Age Categories and Open divisions was due to take place at Oxford in 2020 but the pandemic got in the way. It means the anticipation for the 2021 edition is even greater.

More than 100 people have signed up to compete. Their ages range from nine to 75. They include competition novices, world champions and just about everything in between.

Among them will be one of the GB Squad's most recent success stories, 20-year-old Ben Turp from Gosfield Lake in Essex, who won slalom silver at the European Under 21 Championships in Spain at the weekend. He is due to compete in slalom, tricks and jump. He is joined by sister Tilly (18) and brother Seb (13), while dad Vince will be one of the drivers at the competition.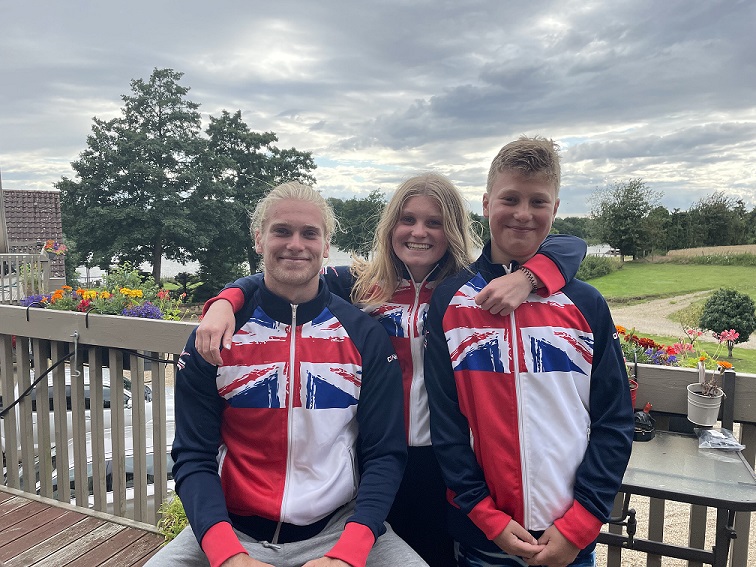 The Turps are just one of many water skiing families who will descend on Queenford Lakes to ski, drive, judge or spectate.

The Hazelwoods are another. The legendary Mike Hazelwood, a multiple Open World Champion and world record holder from the late 1970s and 1980s has signed up for all three events in the 55+ age group. His brother Tim, the reigning 55+ World Jump Champion and European Jump and Overall Champion, is up against him in the same age category.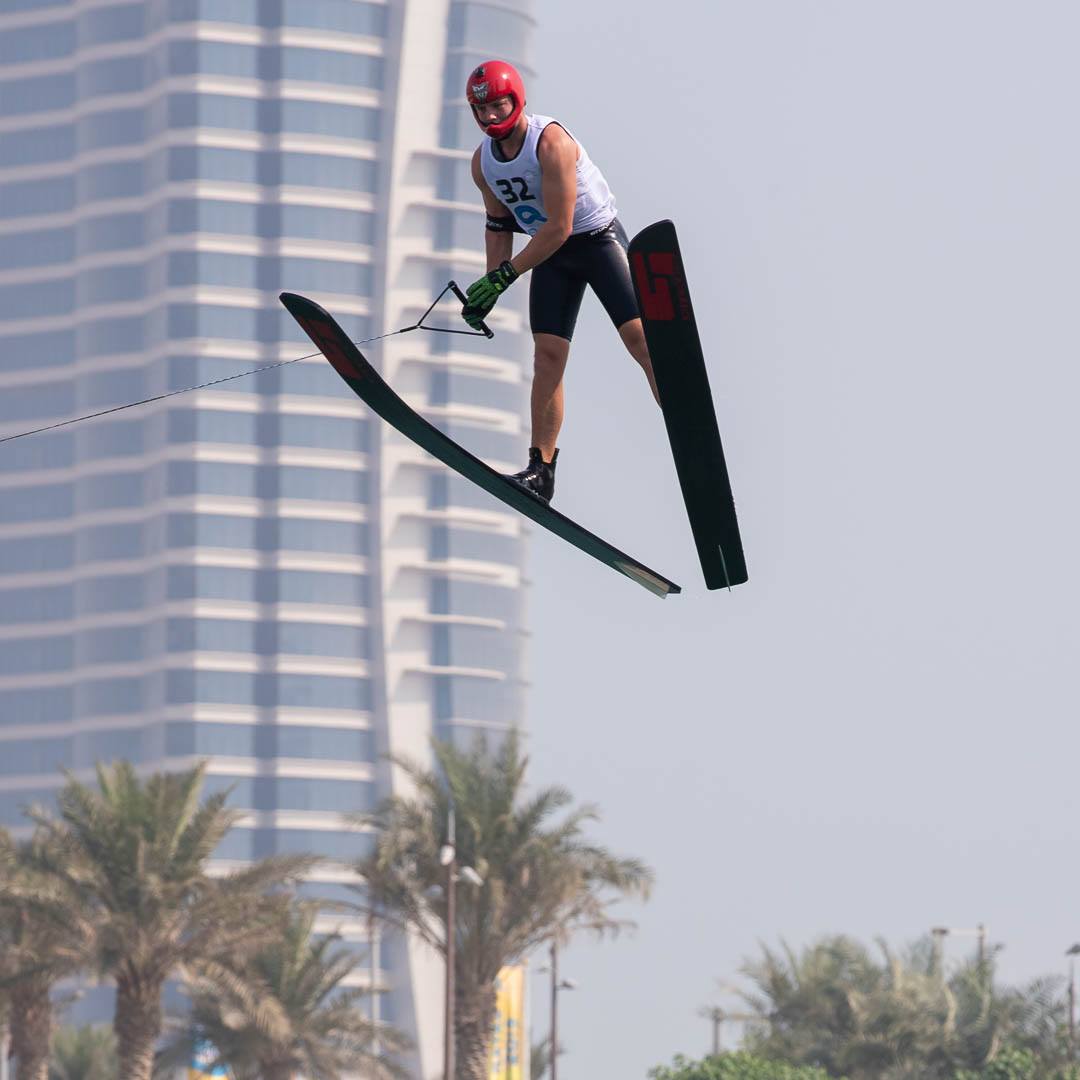 Rob Hazelwood – photo credit Chris West

Their nephew Rob will be hotly tipped for success in the Open. The 22-year-old is one of the world's leading young three event skiers, a former Junior World Slalom Champion and has 25 gold medals from the Nationals.

Claire Ellis, the IWWF Female Disabled Skier of the Decade, will ski in both the Adaptive and 35+ divisions.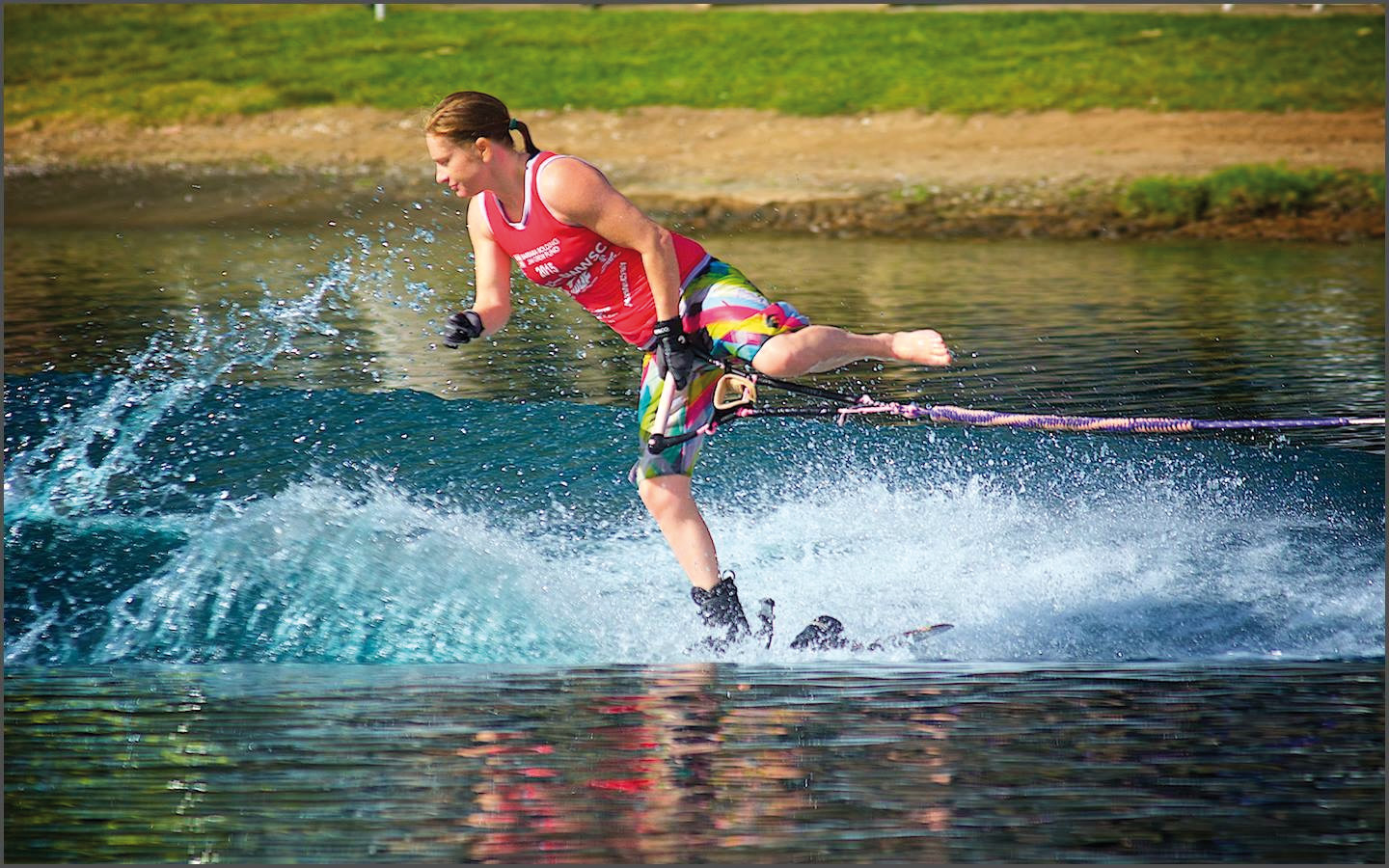 "It's great to finally be recognising adaptive skiers as just another category rather than a different sport" Claire says. "We still do tricks, slalom around buoys and hit big red! I'm looking forward to skiing, judging and coaching at the Nationals."

Warrant Officer Matt Larkin, the reigning RAF Jump, Slalom and Overall Champion, will line up on the dock at his home site, injuries willing.

"I'm still on the water despite numerous injuries including a broken ankle, toe, foot, ruptured biceps tendon and stomach muscles, among many others. I still have more I wish to achieve in the sport," he says.

It's the first time Oxford Wakeboard & Ski Club has hosted the Nationals, which will take place over four days from Thursday 12th to Sunday 15th August.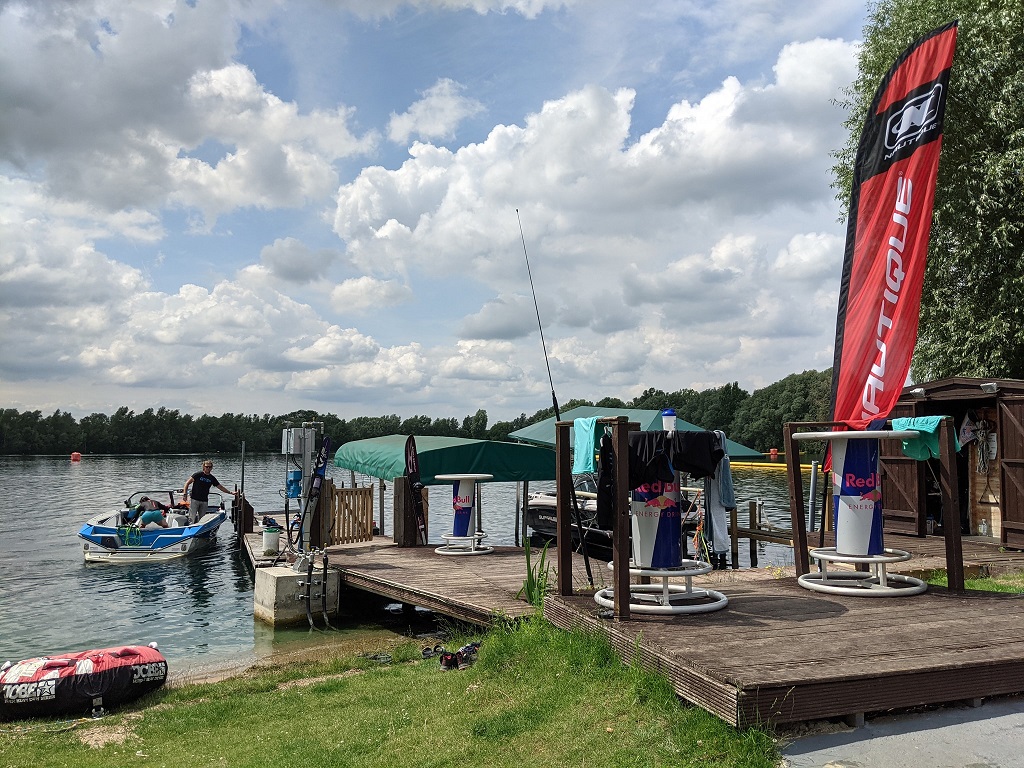 "From a sleepy members club with tired old boats, one not very straight slalom course and no ramp when I first arrived at OWSC, I recruited a fantastic team who assisted me in progressively improving the site to a point where we have two tournament capable slalom courses and a switchable ramp," says Steve Glanfield, the competition organiser.

"It was disappointing not to be able to hold the Nationals here in 2020 thanks to the pandemic, but it's made us even more determined to put on a great show this year."

Download the programme for the event here.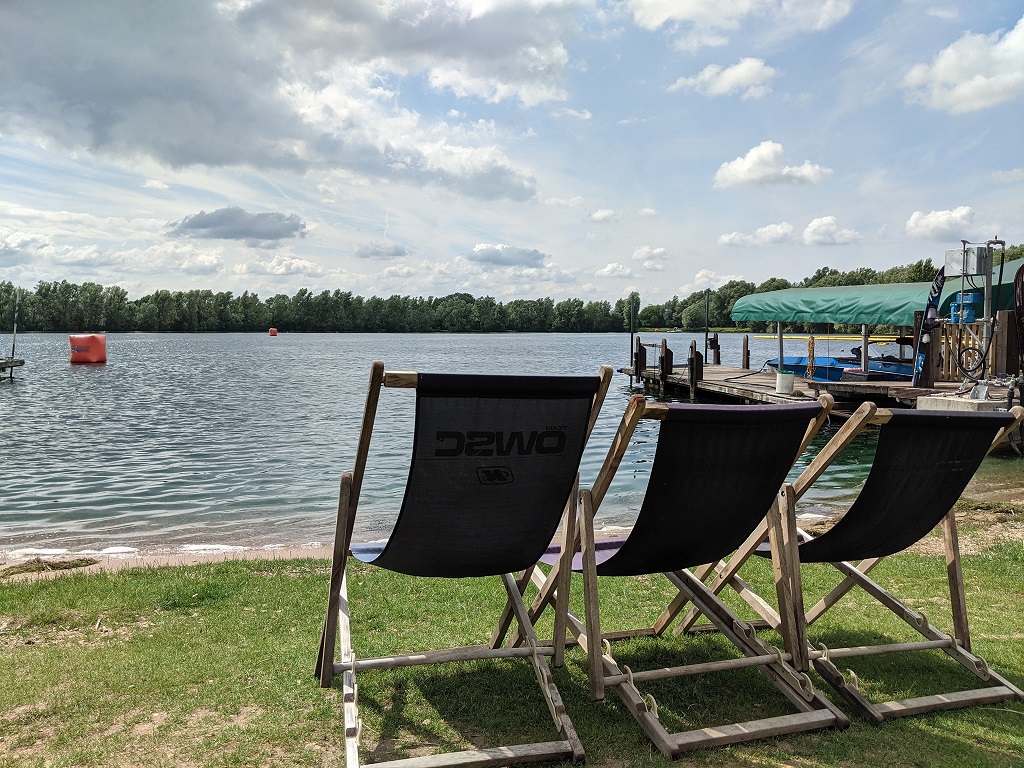 The 2021 Nationals are sponsored by:
Radar Skis, Nautique, BoomBocs, British Water Ski & Wakeboard, JCE Planning & Architectural Consultancy, Mellers Productions Clothing Printing Design, Midlands Nautique, Monuskin, myWINEcellar, Optimum Removals Storage & Deliveries, OWSC, Oxford Wet n' Wild, Sure-Path, Van Diesel, Virtue Clean Energy, ZTech