British Youth Nationals 2017
31 August 2017
Val Parkin
The British Youth National championships 2017 were held at the Hazelwood ski lake in August. It was later than normal due to the World Games in Poland but was no less exciting. Youth categories included girls and boys in the U21, U17, U14, U12 and U10 in three disciplines: Jump, Trick & Slalom.

The outstanding performance of the comp was undoubtedly by U21 Trick legend Joel Poland who set a new British record at 10,020 points. Amazing to watch, and not only did he do it in the preliminary round, he repeated the exact same score in the final! Outstanding and consistent skiing by Joel and the first person in this country ever to go over 10k.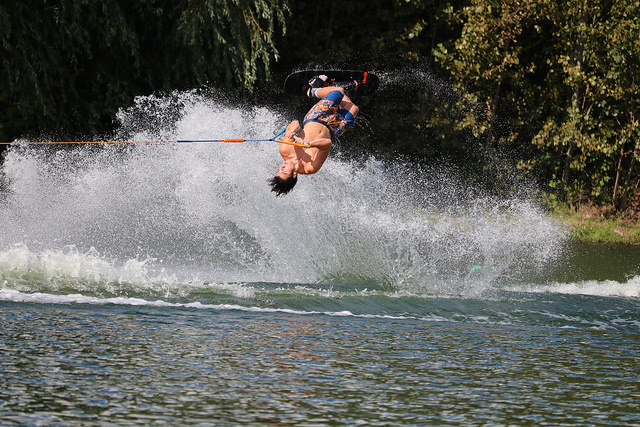 There was also some exciting slalom performances with the under 21 men seeing Joel Poland, Rob Hazelwood and Tom Poole all getting down the 10.75 line and two U17 boys (Ben Turp and Charlie Emmett) having a piece of 11.25m and 12m respectively - amazing standard set by the U21 and U17 boys. Harrison Crossland equalled his British Slalom U10 record set earlier in the year, with 3@14.25m while Emma Scutt and Molly Lee both had slalom PBs in the U14 Girls category as did Sancha Outram in the U21s.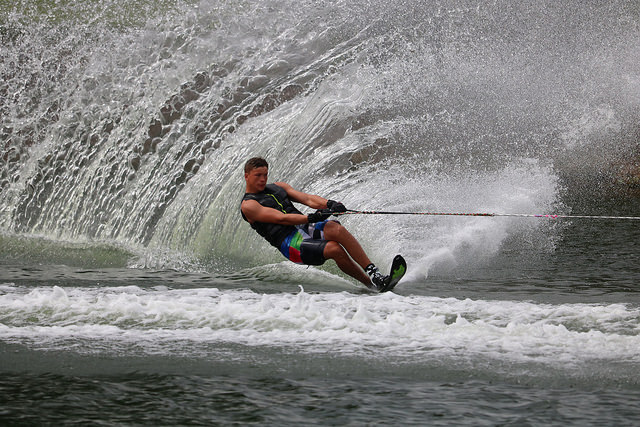 Marcus Robinson wowed the crowd with his PB in U17 Jump, with 12 year old Tom Parkin skiing above his age group in the U14s and registering a jump PB of 36.5m. Rob Hazelwood also had a jump PB narrowly missing the enormous 60m marker by fractions while Jack Critchley's 67.5m PB put him well ahead of the field. Katie Nutt also skied well in the U17s Girls Jump with a PB of 31.3m.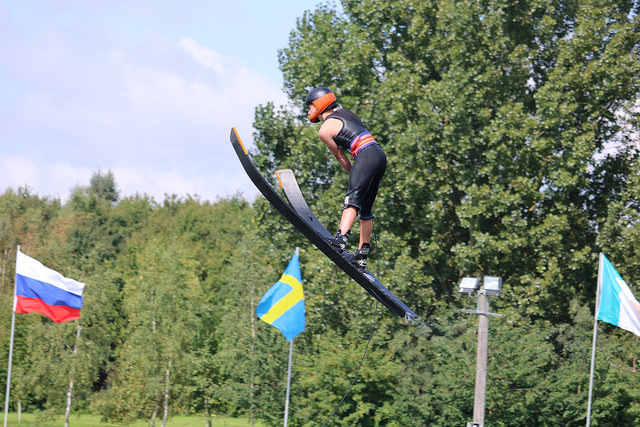 Saba Yorke-Davis, showing early success as an U14 slalom skier and new to the U17s this year, saw her enter the Jump event for the first time after picking it up towards the end of last season. Her first competition score saw her go an impressive 14.1m and importantly meant she then had an Overall score putting her in second place between Katie Nutt and Georgia Fern.
Photo credit: Nick Parkin. For a full list of the results please visit the 'Events & Results' page of the website. (Full article to follow with photos in the October/November issue of the BWSW magazine)