BWSF Ltd Annual General Meeting 2019
1 November 2018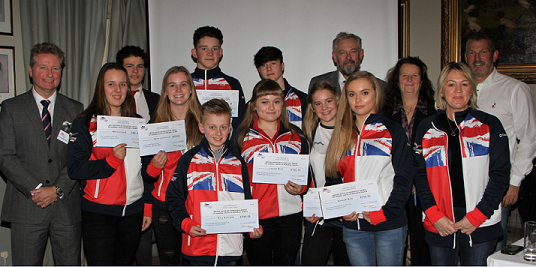 The AGM of British Water Ski Federation Limited, to be held on Sunday 20th January 2019 in the President's Room at The Queen's Club, London W14
We look forward to welcoming you to this year's AGM which is a great opportunity to network with those from within the sport out of season. A key part of the AGM is the appointment and re-appointment of directors and it represents an opportunity for clubs/cables to nominate their choice as directors of the Company. Nominations should be made on the nomination form below which must be returned by 1pm Wednesday 5th December 2018.

A Diverse Board
A key aim of the Board over the next two to three years is to increase the diversity of the Board. We recognise the importance of diversity in enabling the Board to make decisions more effectively by reducing the risk of 'group-think', as well as contributing to a wider understanding of our members and participants and helping us to identify potential new markets for our sport. Our organisation is not motivated by tokenism and welcomes applicants from all sectors of society and in particular from under-represented groups, based on their skills and experience. We strive for a diverse Board and a governance structure that contains a broad mix of skills, knowledge and experience with the overall objective of ensuring that we are well equipped to overcome challenges of all natures and to grow our sport across the participant spectrum.

The Board continues this year to maintain its key aim of of having 30% minimum female representation on the Board - we recognise the need for representation from those who have the required skills but also are from underrepresented groups. Our current Diversity Action Plan has now been published on our website alongside our Diversity Statement to demonstrate our strong committment.
Location & Parking
The Queens Club is located a few minutes' walk from Barons Court underground station which is served by the District and Piccadilly lines and is one stop from Earls Court. Free of charge parking is available outside in the street or within the club grounds.
Timetable of Events
12.00 pm - Queens Club Members Bar opens for drinks
12.00 pm - Buffet lunch free of charge to all attendees
1.00 pm - Annual General Meeting starts in the President's Room
AGM Documentation
Our Annual Report and further AGM related resources will be available in early December.
We look forward to seeing you on the day ...
BWSW