Double Win For Liam Peacock
21 July 2022
At 10 years old Liam Peacock told himself he would never give up trying to win the Worlds - on Sunday night Liam not only won one but two at the 2022 Wake Park Worlds taking home 1st place in both Traditional Pro Mens and Features Pro Men!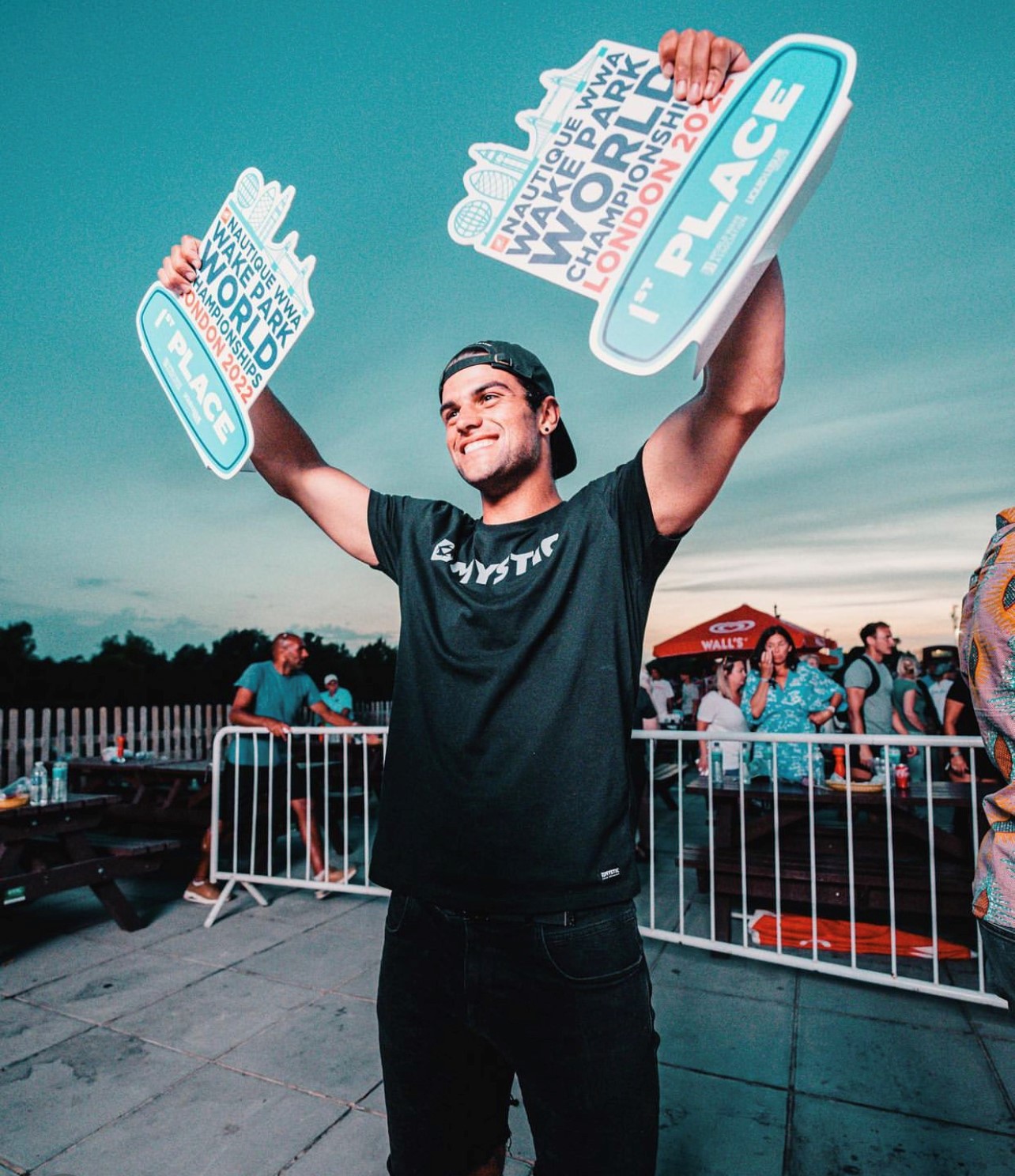 Liquid Leisure held the WWA Wake Park Worlds for the first time in Europe last week which ran from Thursday 14th July to Sunday 17th July, with the perfect weather the competition attracted even more spectactors to watch the unbelievable riding that took place. 26 countries travelled to compete in the event and brought with them their family and friends.
Speaking to Stuart Marston, owner of Liquid Leisure, he said that organising the event with the WWA worked really well, 6 months of hard preparation and regular meetings certainly paid off, he is extremely pleased with the event and has had some really positive feedback. Stuart has already secured agreement for the competition to be held at Liquid again next year. All the riders were really happy, the judging panel and commentary from Rocco Burbridge and Matt Crowhurst was "the best we've ever had" Stuart has said. "Hosting the European Wakesurf competition at the same time as the WWA Worlds was a challenge but we pulled it off", "The whole atmosphere was great from all the stalls, Bro, BWSW tent, spectators and general visitors of the park". Stuart also said, "What was really special, was seeing so many youngsters from all over the world competing. The little 9 year old that landed a double half cab roll, that's why I do it, for the next generation coming along. I want to give back what I had, but try to make it even better".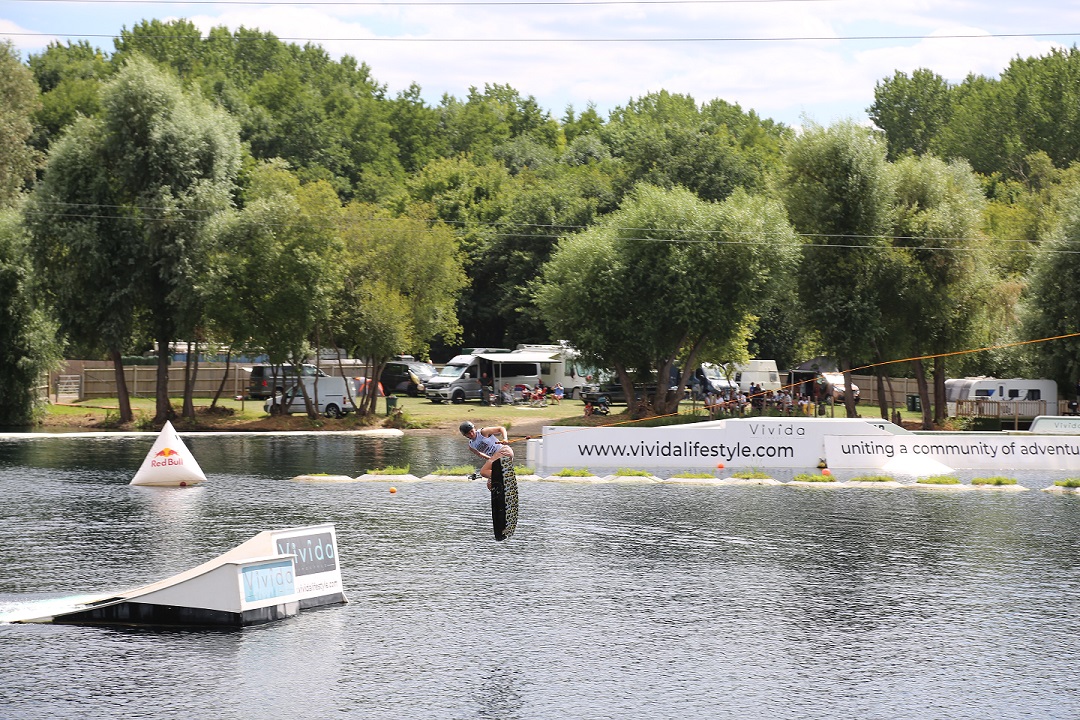 The level of riding at the event was incredibly impressive from the youngesters to the 50+ and the support between the athletes was what our sport is all about. Encouraging each other and showing good sportsmanship.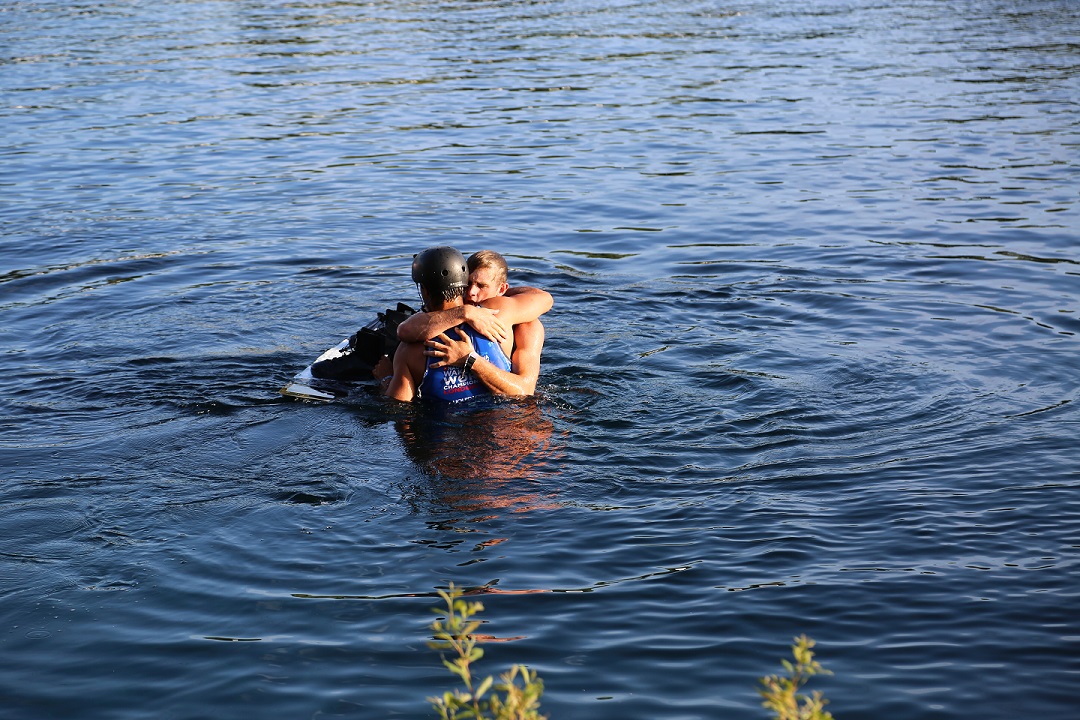 All riders really showed off their best skills, however our GB athletes took the top, scoring overall total podium points of 2740 compared to the USA who scored 2235 in total.
Rudy Tallboys took 3rd in Traditional pro junior men, Rudy also took 1st in features only pro junior men with Luke Carrick taking the 2nd spot. Eve Smith-Lang came 4th in Pro Women. Liam Peacock took 1st in Traditional Pro Mens and Features Only Pro Men. Kieran Owens came 4th in Traditional Pro Mens and Joe Battleday came 4th in Features Only Pro Men. Orla Winn came 1st in the under 18's Junior Women Traditional and took 2nd place in Features. Amanda Neivens took 2nd place in Traditional and 3rd in Features. Dale Crossley won his category in Traditional and came 2nd in Features. India Laverack came 2nd in Women's Wakeskate. David Broadway came 2nd in both Traditional and Features. Charlotte Docherty came 3rd in Girls Features. Kieran Smith came 3rd in Traditional and Features.
Speaking to Liam "It's really good to have the competition at my home park with no travelling, all our family and friends here, super good support. I have had a bad year competing and wanted to make my mark on this one. I have proved to myself I still have it. There has been impectable vibes at this event"
BWSW were delighted to be at the event and show support to Liquid Leisure, WWA and all the athletes competing. Well done everyone, we can't wait for next year!