Dr Raine Roberts MBE
13 September 2020
Steve Sopp
Dr Raine Roberts MBE sadly passed away recently at the age of 88. . .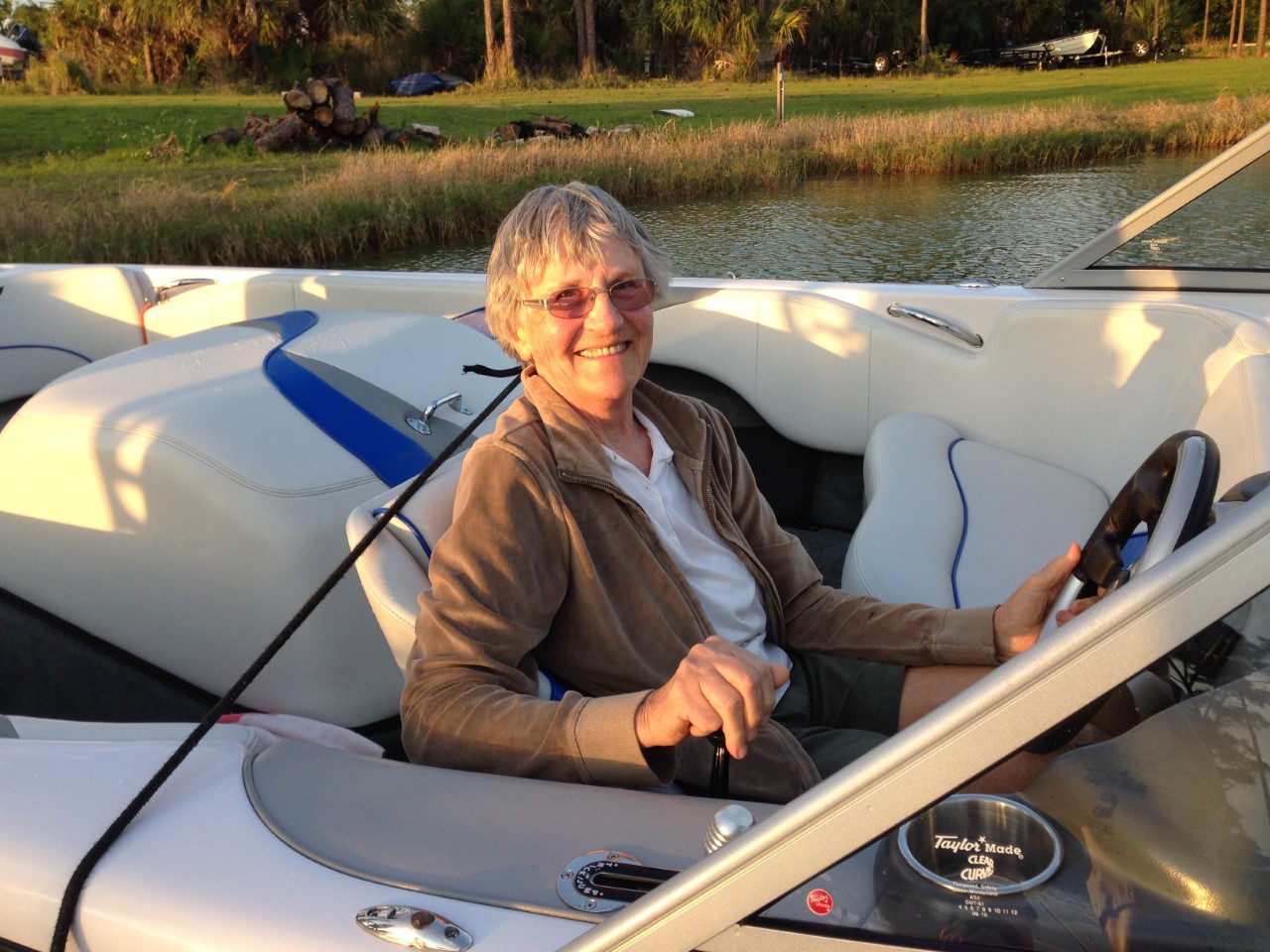 Raine at the helm
Mother to Philippa and Simon who were both previously British team members; Raine also skied competitively being a British Senior National Champion several times and holding numerous British Senior records.

Raine was skiing only just 2 years ago at the age of 86 with her daughter Philippa in Indiana USA.

None so proud a Mother and Grandmother when, as three generations, she won a gold medal alongside her daughter Philippa and Grandson Nicholas at a National event some years ago.

Raine skied with her family at the Wirral and later at the Sale club.

Raine was a world renowned expert in her medical field and instrumental in setting up the St. Mary's Centre in Manchester and was its first medical director.

I have fond memories of Raine and her husband who have been life long supporters of British Water Skiing, at events they skied in themselves and latterly at World and International events supporting their family.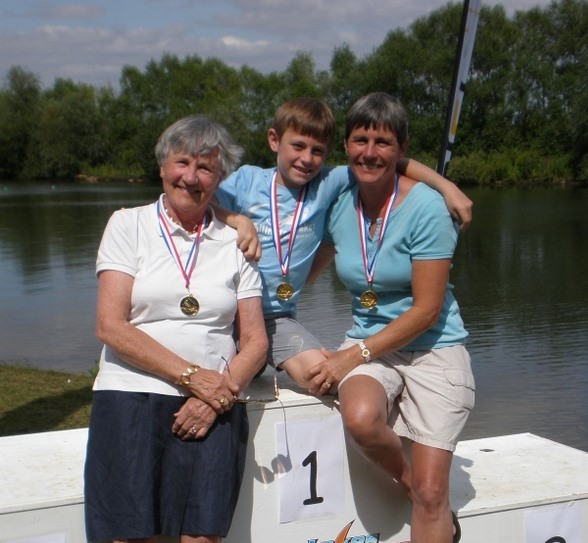 Golden memories - Raine with Daughter Philippa and Grandson Nicholas

Sincere condolences go to Philippa and Simon and all the family.
Steve Sopp
BWSW Vice Chair
BWSW Tournament Chair