Freddie Winter Wins Swiss Pro Slalom
12 October 2020
Freddie came out on top against a class field of international skiers at one of the biggest professional competitions of the year, the Swiss Pro Slalom in Clermont, Florida....
The 30-year-old now has a commanding lead in the 2020 Waterski Nation Pro Tour, having won three of the four competitions to date and with only one remaining.

In a high-scoring eight-man final at the Swiss Waterski Resort the former World Champion (2017) and current US Masters Champion got the better of two other previous World Champions.

He edged out the world record holder, Nate Smith (USA) by half a buoy. Freddie scored a full 5@10.25m while the American was unable to get back to the wakes after turning buoy 5, ending up with 4.5@10.25m. Thomas Degasperi (Italy) was third with 3@10.25m.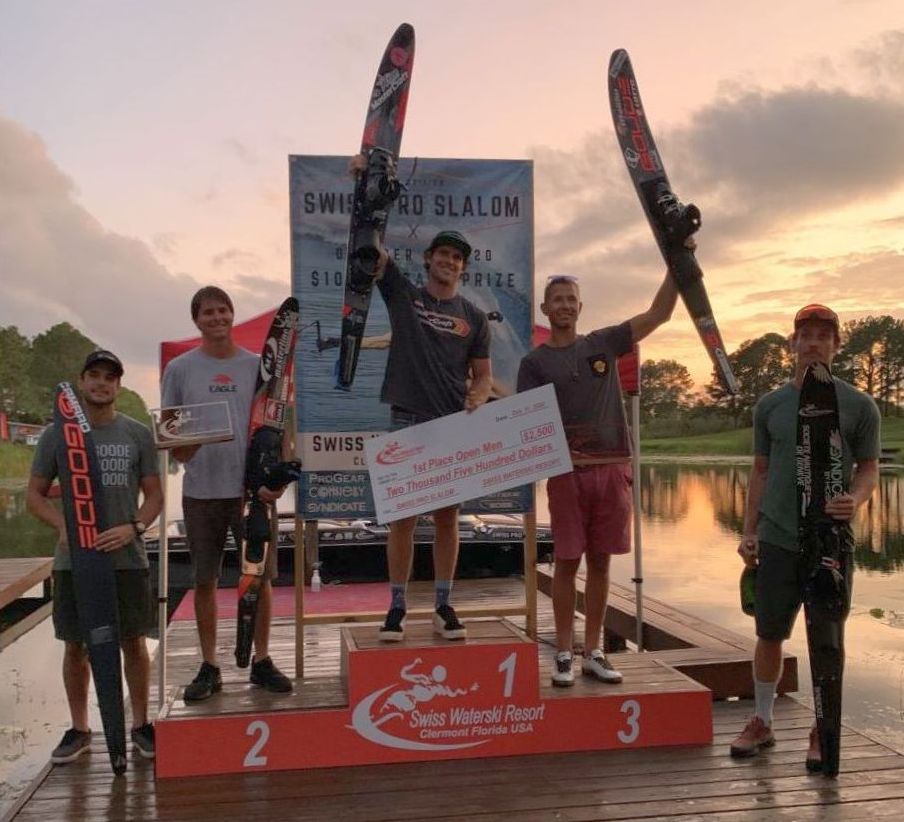 GB's only other skier competing was Will Asher (38), who won this event in 2019. He finished 15th after injuring his hand in the first round.
Fans watched the competition live on what was a highly professional webcast by The WaterSki Broadcasting Company.
Watch Freddie's winning run ...



"I'm so extremely happy to be on top at such a competitive event," Freddie said, after picking up a cheque for $2,500.

"After a year in which we weren't sure if there would be tournaments it's great to be able to ski against the best.

"The WaterSki Broadcasting Company has reached new levels in its broadcasting efforts - something else that is incredibly exciting for the sport."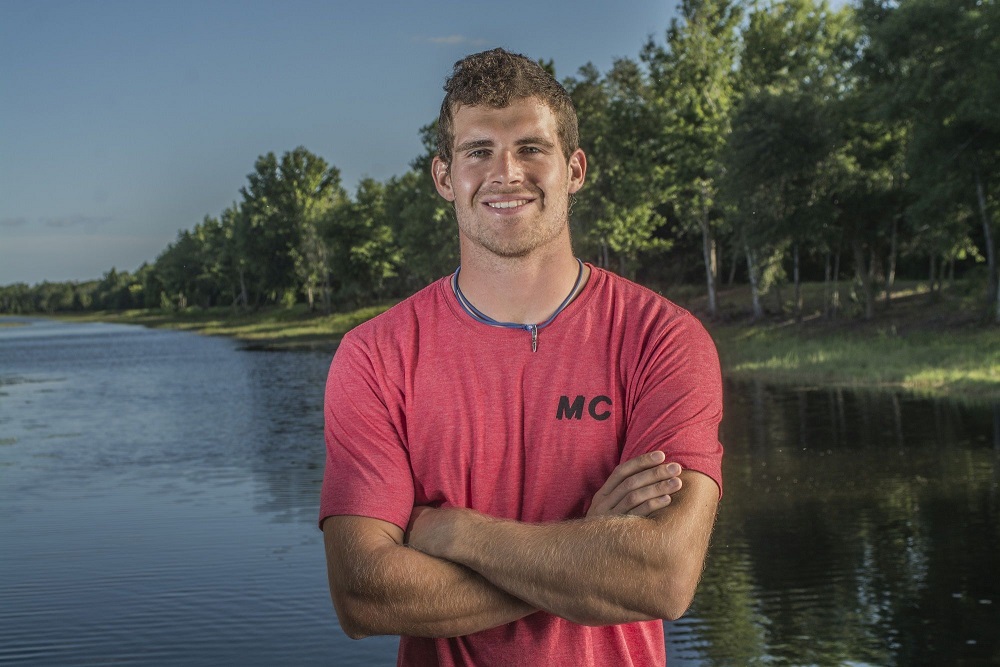 Photo Credit: Spencer Shultz

The final stop of the 2020 Waterski Nation Pro Tour is the Mastercraft Pro. It takes place on 23rd and 24th October at Ski Fluid in Polk City, Florida. It will also be streamed live by The WaterSki Broadcasting Company.

Make a note of the date to see if Freddie can take his very good chance of becoming the 2020 Waterski Nation Pro Tour champion. If we've got our calculations right, he will win if he finishes 9th or higher even if his closest rival, Nate Smith, tops the podium at Ski Fluid. No other skier has enough points to challenge.

Freddie's Results so far in the 2020 Waterski Nation Pro Tour:

1st- Hilltop Pro-Am
5th - Malibu Open
1st - Travers Grand Prix
1st - Swiss Pro Slalom