Freddie Winter Wins The Masters
31 May 2021
Jane Peel
Freddie came through an exciting, tight final to defend his men's slalom title at the world's top pro event, the Masters in Georgia, USA. Will Asher, Joel Poland and Jack Critchley also made the Masters podium . . .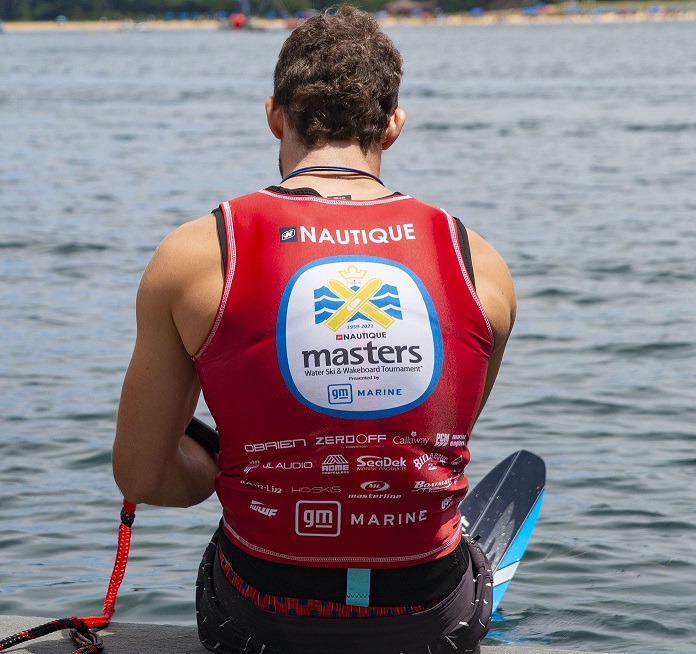 Photo credit: Vincent Stadlbaur
It is the competition every water skier wants to win but few achieve it in their careers. To have done so twice is a huge achievement for Freddie. His victory, coming alongside two silver medals and a bronze for GB skiers in the same competition, confirms Great Britain's status as one of the leading water skiing nations.

Freddie, the 2017 men's slalom World Champion, triumphed on the notoriously tricky waters of Robin Lake at Callaway Gardens, Pine Mountain, on Sunday 30th May.
"It's hard to articulate what back-to-back wins at the Masters means to me. It's what we all dream of doing," he said. "I am so grateful for all the support from the UK and hope this will encourage others to train hard and keep the flag flying for the UK in this great sport.

"Given the inhospitable home conditions for much of the year, some might wonder what we are doing at events like the Masters. I am very proud to carry on the tradition of multiple British slalom winners Andy Mapple and Will Asher."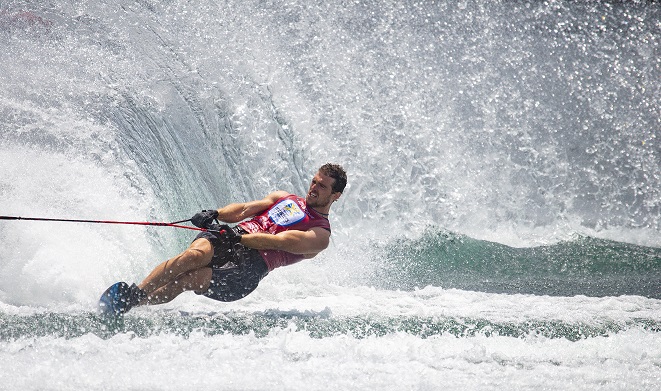 Photo credit: Vincent Stadlbaur
Freddie's winning score was 3.5 buoys on the 10.25 metre line. Five-times Masters Champion Will Asher finished just behind him in joint second with 3 @ 10.25m. He shared the second spot on the podium with the current world record holder, Nate Smith (USA). Nate Smith had originally been credited with 3.25m @ 10.25m, putting Will into third place but the American's score was downgraded to 3 buoys.

Joel Poland went into the men's jump final as top seed after an impressive 67.4 metres in the elimination round on Saturday. He could not quite match the distance in the final but 64.8 metres was enough for him to finish second. Jack Critchley was third, jumping 63.9m. There was no shame, however, in losing out to the ultimate winner, the 46-year-old American legend, Freddy 'The Nightmare' Krueger who leapt 67.8m. It was his 14th Masters victory, equalling the record held by our own Andy Mapple.

Joel Poland also competed in tricks, scoring 10,800 points in the elimination round and just missing out on the final.

The two other Brits in the field at the 61st Masters were first-timers. While they were unable to make the finals they picked up valuable experience for the future. Rob Hazelwood finished eighth in men's slalom. Luca Kidd was fifth in his heat in men's boat wakeboard.

Congratulations - what a great showing from all six of our competing athletes!

Full results can be found on the Masters website.