Friends of Wake Lottery Winners Announced
12 July 2021
The first monthly draw of the new Wake Lottery, an initiative of the Boat Wakeboard Committee, took place at Ellingham Water Ski & Wakeboard Club on Saturday 10th July ….


The lottery was launched this summer to transform the way funding of the GB Wakeboard Squad and development of wakeboarding in the UK is supported.

It works on the same basis as the very successful lottery set up by Friends of Tournament, which has raised more than £165,000 since January 2018 (£117,000 after prize money).

Individuals or groups of people pay £25 a month and, if their number is drawn in the lottery, they win.

Just under a third of the money raised from the Wake Lottery will be paid out in four cash prizes each month. The rest will be allocated by the fundraising sub-committee, Friends of Wake, so half goes towards GB Team travel and half towards the development of wakeboarding in the UK.



Friends of Wake's Pip Loder officiated at the first draw, with the help of her son, Olli – a member of the GB Boat Wakeboard squad - and 24-times World Champion disabled skier Debbie Canavan (formerly Cummings).

Watch the draw as it happened, introduced by BWSW Head of Communications, Jane Peel.


The winners:
1st Mark Goldsmith (number 7) - £91.00
2nd Justin Sherfield (number 19) - £68.25
3rd Craig Woolgrove (number 26) – £45.50
4th Ross Phillips (number 30) - £22.75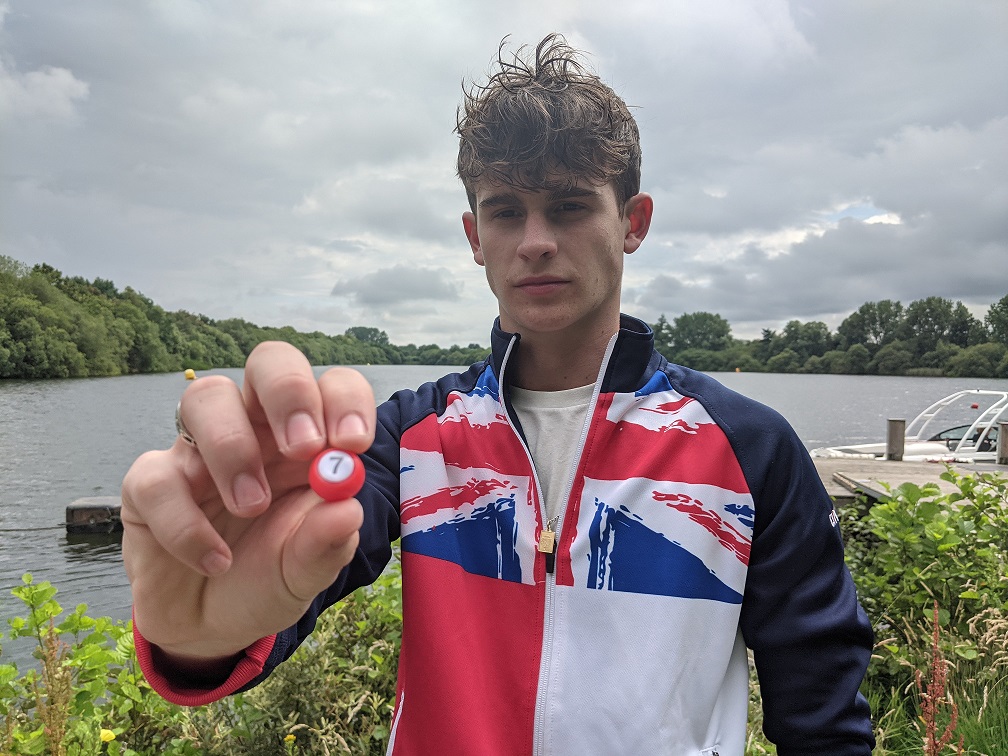 You can sign up to the Wake Lottery on the Wakeboard UK website www.wakeboard.co.uk. The more balls in the bag, the more you could win and the more money there will be to support British wakeboarding.