GB Skiers Win Overall Gold & Silver At Moomba
9 March 2020
Jane Peel
Joel Poland won the overall title and Rob Hazelwood was second at the prestigious Moomba Masters held in Melbourne, Australia, from 4th to 9th March 2020. . .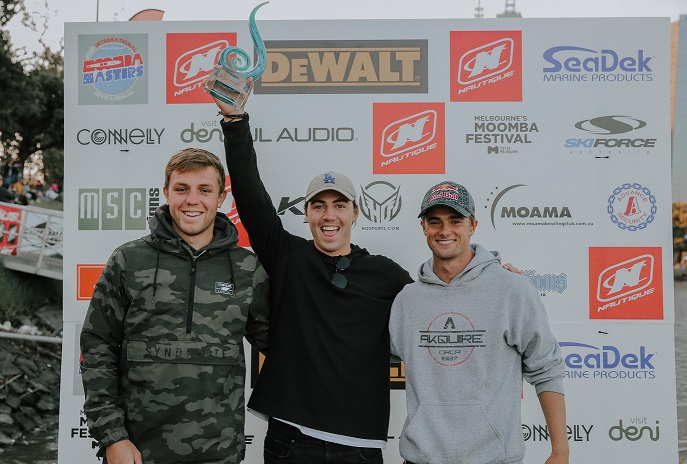 Photo credit: Late Night Media
Two of the best young talents in British tournament water skiing were the stars of show at one of the world's top competitions and season opener on the Yarra River in the heart of Melbourne.
It was 21-year-old old Joel Poland's second overall Moomba Masters title. He also won it in 2018. Rob (20) was making his first appearance at the event, after a serious injury ruled him out last year. Dorien Llewellyn of Canada won overall bronze.
Joel and Rob both made it through to all three individual finals - slalom, tricks and jump - with Joel also winning bronze in the tricks.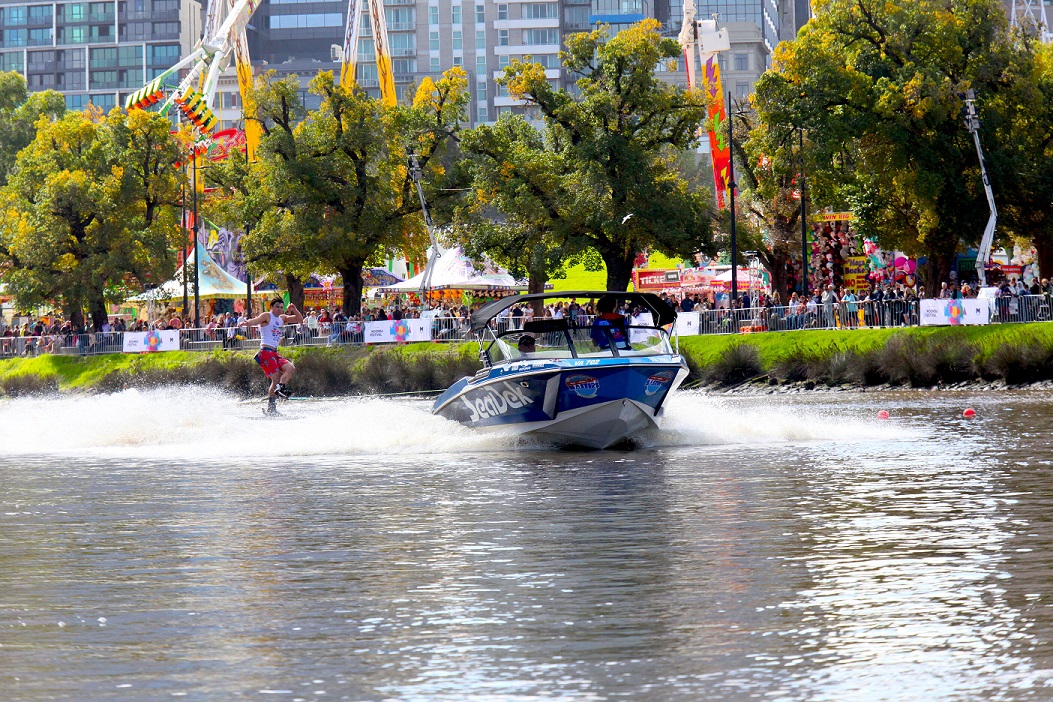 Photo credit: Late Night Media
"It's a British Invasion!" Poland said after the finals.
"After winning overall in 2018, second was not what I wanted last year and making all three finals was my minimum goal this time.
"Rob's been pushing hard and tremendous credit to him. It's great to have two Brits in contention and whilst I was looking for podium finishes in all events I am not going to argue with gold overall."
Rob said he was really pleased to make all three finals.
"I was disappointed not to make the 11.25m opt up in the slalom final by such a fine margin but the jump result made up for it and got me overall silver! But I'm super happy for my first Moomba and exceeded my goals by a mile!"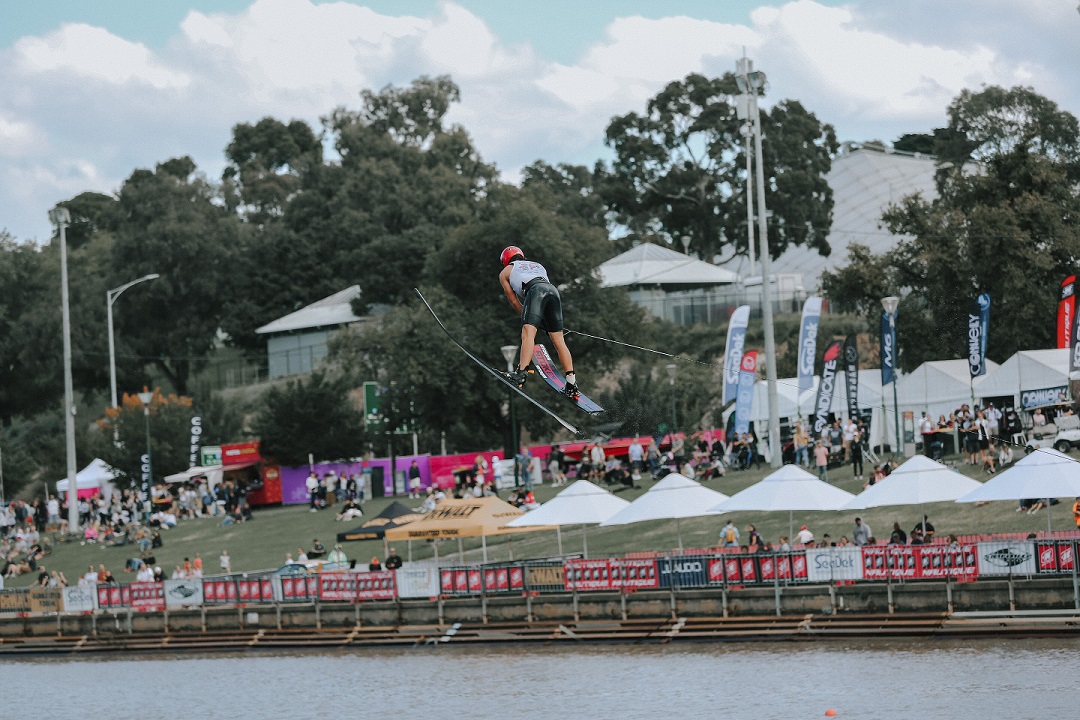 Photo credit: Jay Humphreys
In the individual events Joel finished 2nd in tricks, 4th in jump and 7th in slalom. Rob was 5th in both tricks and jump and 8th in slalom.
There was disappointment, however, for two of our great hopes in the slalom.
World ranked number one slalom skier Freddie Winter (30) and world number two Will Asher (37) just failed to make it through to the 8-man final.
Will Asher was 9th and Freddie Winter 10th.
Tom Poole (24) was one of the five British skiers to make it into the slalom semi-finals. He finished 13th. Ben Turp (19) was 22nd.
Full results can be found here.
Great Britain's youngest athlete at the Moomba Masters was wakeboarder Luca Kidd (18) who was competing in the first stop of the Nautique World Wakeboard Series.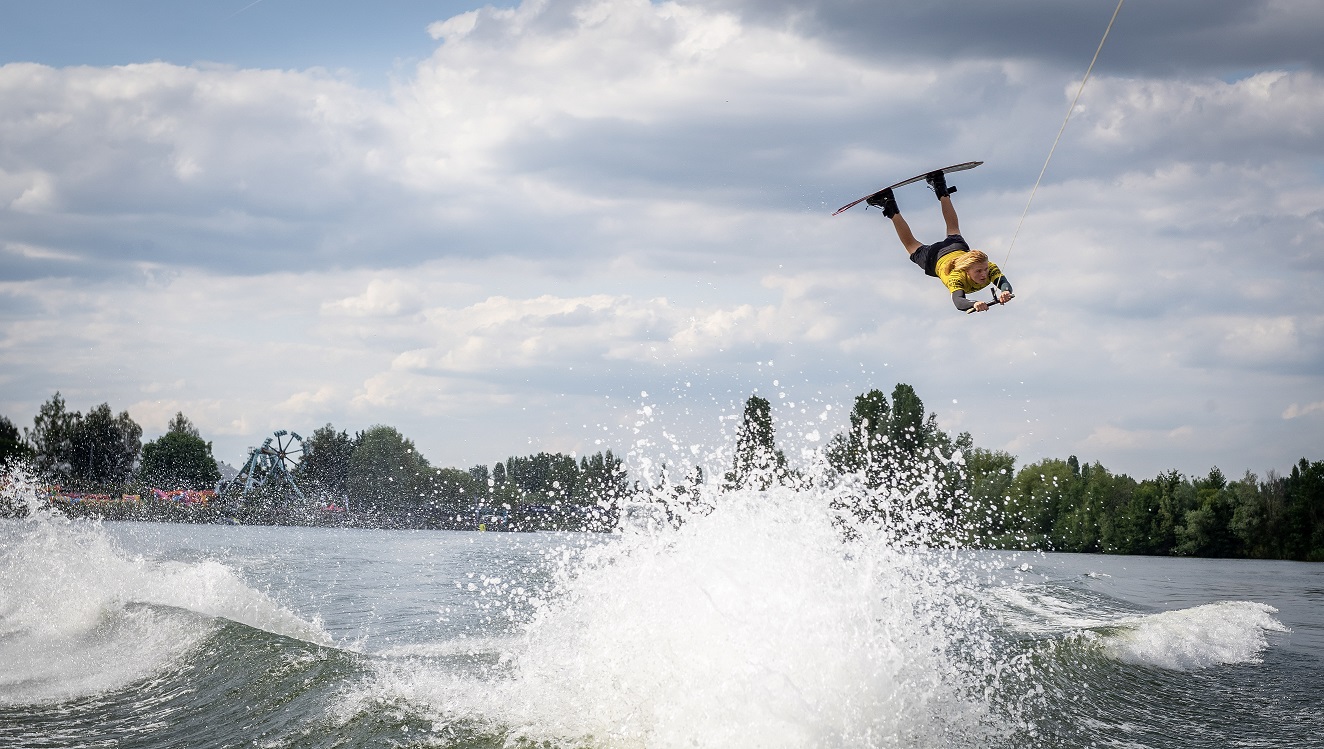 Photo credit: Mantis Pro Media
The two-time Junior World Champion performed well in a strong field made up of the best boat wakeboarders in the world but missed out on the final by the narrowest of margins.
"I was so close but not close enough!" he said.
"It's such an amazing event here at the Moomba and the atmosphere is insane! I'm just so stoked to be here riding with the best in the world! My result here just makes me more determined to work harder for the next event!"