Industry Pro Wakeboard Tour
27 April 2017
Don't miss out on this exclusive offer that has been put together specifically for our members of 25% off for this event..............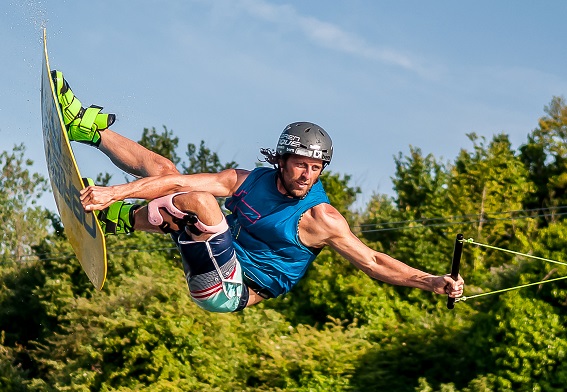 The Industry Pro Wakeboard Tour joins The Bolesworth International which is playing host to a stop on it's 2017 series as part of the weekends' brand new International Water Festival on Saturday 17th and Sunday 18th June.
Some of the best wakeboarders in the World will be battling it out in a spectacular head to head style contest on a purpose-built, World Class Wakeboard Park overlooked by the ever impressive Bolesworth Castle. The idyllic lake will be transformed into a floating skatepark that will set the stage for awe inspiring aerial dog fights between the athletes who are made up of UK, European and World Championship medalists including; Jack and Joey Battleday, Liam Peacock, Matty Muncey, Blair Fraser and Alfie Constable. There will be money on the line plus the honour and prestige that will come from claiming the very first Pro Tour victory at Bolesworth.
AND THAT'S NOT ALL . . .
The Bolesworth International Water Festival is part of this year's Equerry Bolesworth International Horse Show, which runs from June 14 to 18, so entry gives you access to all this too . . .
The five-day event offers a unique and thrilling experience, which combines top-level dressage and showjumping competitions with great shopping, a host of thrilling water sports on the lake and displays and attractions across the showground for all the family to enjoy.
If you can tear yourself away from all the action, go and browse the many trade stands in the shopping village or check out the wide range of food and drink options, from gourmet burgers and delicious food in the Bolesworth Bistro to fine dining in the VIP Hospitality Suite or a glass of fizz in the champagne bar.
General admission tickets are available at just £12 for the Thursday and Friday, and £20 for Wednesday, Saturday and Sunday. Under 12s can enjoy free admission.
TO CLAIM YOUR EXCLUSIVE 25% DISCOUNT VISIT THIS LINK AND ENTER OFFER CODE 'CLUB25'
For more information visit www.bolesworthinternational.com
Wakeboard photos:Superfreak Photography