'Irv The Swerve' Still Skiing At 80
3 August 2020
There was nothing Irving Stone wanted to do more for his 80th birthday than head up to South Lake in Cambridgeshire and get on his slalom ski . . .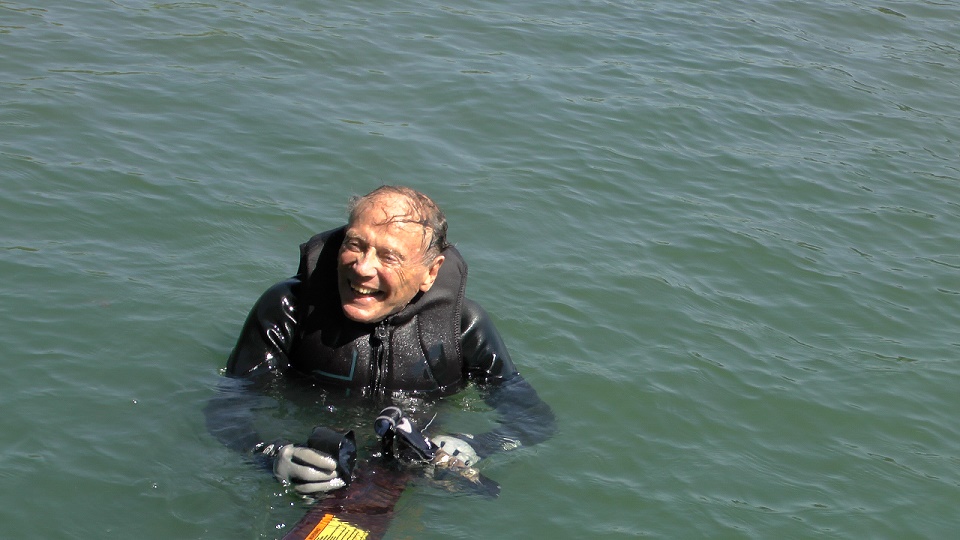 'Irv The Swerve', as he's affectionately known, started skiing in 1962 and is a former British over-55 slalom record holder.
He still skis at 52kph, even shortening the line to the world record length of 9.75 metres, but these days he makes his turns inside the slalom buoys.

That he's still water skiing at all is a small miracle. In 2002 he was struck down with macular degeneration, an incurable eye disease that causes loss of vision. He was told he should not ski again for fear of falling and damaging his sight further.

He took the advice for a few months before 'nearly going mad' and deciding his health and wellbeing was more at risk from not skiing. He's also had a detached retina, a torn bicep and achilles tendon damage.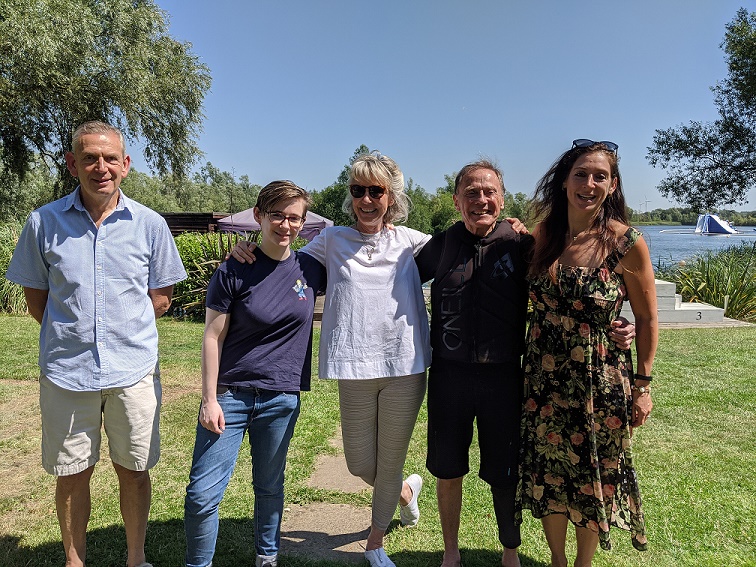 Irving turned 80 on Friday 31st July and spent it with family and friends at DAMS Watersports near St Neots.

He was the centre of attention as local media turned up to interview and photograph him with articles appearing on the day in the Hunts Post and Irving's local news website, The Ham & High.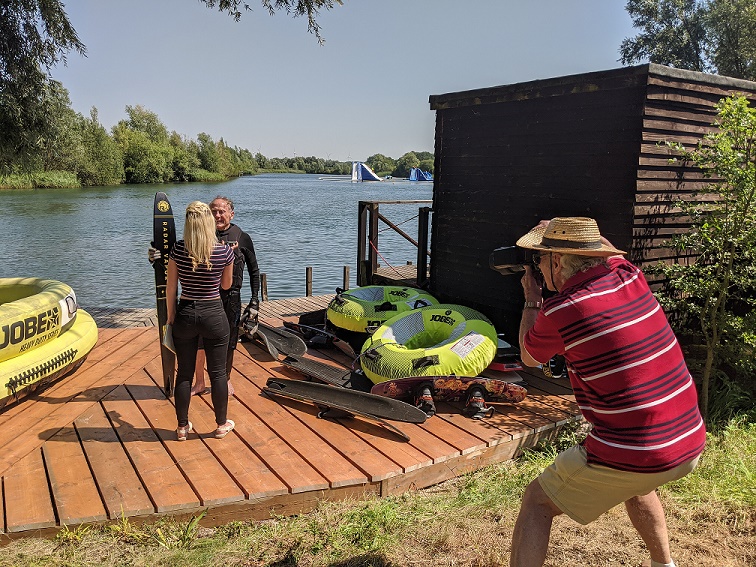 Ham & High
The Hunts Post
Irving was also featured on ITV News.

"It's good for you. I feel fit afterwards. I love it. It's fantastic. I never want to stop," Irving said as he returned to the dock.
"Irving can run rings around most 21 year olds," said Irving's coach and the director of DAMS Watersports, Damien Ackerer.

"It is an absolute privilege and pleasure to coach and drive Mr Irving Stone - a true legend on the water."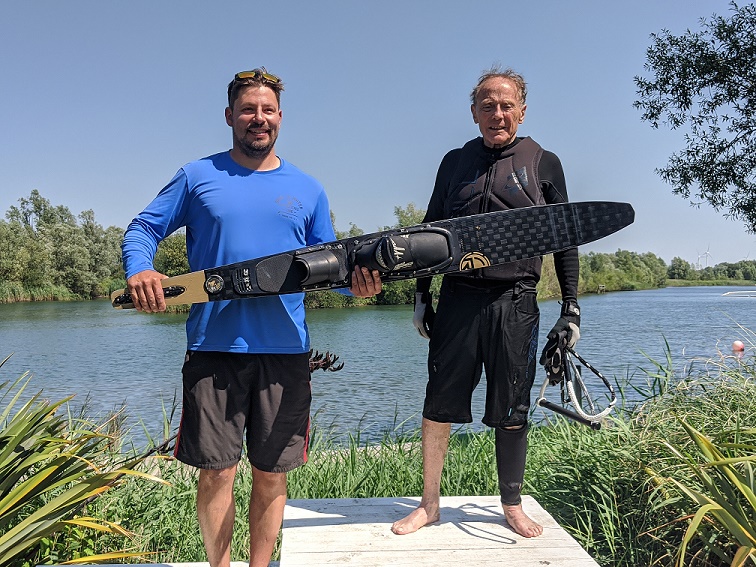 Congratulations to Irving from all at BWSW!