IWWF Event Management System Project
26 August 2020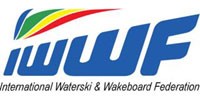 The IWWF online Event Management System (EMS) is a world-wide one-stop portal linking enthusiasts of all towed water sport disciplines.
This challenging but exciting project aims to streamline event management for organisers, officials, competitors and Federations and provide an easy to use portal for online event entry, event news feeds and access to results.

View Introductory Video (1 min)

The staged development and implementation of the new IWWF Event Management System is progressing behind the scenes. All National Federations have been invited to participate in more than 40 EMS video demonstrations worldwide and the system has been tested at several competitions in June. Enhancements are constantly being implemented.

Currently our staff member and BWSW project lead Kylie Cooper is working with the disciplines on data migration, set up and testing of the system. We will keep our athletes, officials and event organisers updated on progress throughout the autumn and will invite you to sign up to the system once the setup is complete. 2020 is a transition year allowing Federations to work on their data preparation and run some selective competitions as tests in EMS in parallel to the present systems. Note that the use of EMS will become necessary for Ranking List competitions from January 1, 2021.

More detailed information on progress, schedule and functionality is available here.