IWWF Hall of Fame for Kim Lumley & Colin Hart
13 May 2021
Great Britain's 2 x World Water Ski Racing Champion Kim Lumley and Wakeboard official Colin Hart have been inducted into the International Waterski & Wakeboard Federation Hall of Fame. . .
They are among 11 individuals to be added to the IWWF Hall of Fame for 2021.

The honour recognises the incredible contribution they have made to their discipline, community, clubs, federations, confederations, the world and the IWWF.

Among their many achievements, Kim won the Open Women's World Championships title in both 2005 and 2009 and Colin led the charge which resulted in the IWSF changing its name to IWWF to include wakeboarding.

Many congratulations to them both.

Below is an edited version of their IWWF Hall of Fame Citations.
Kim Lumley, Racing Athlete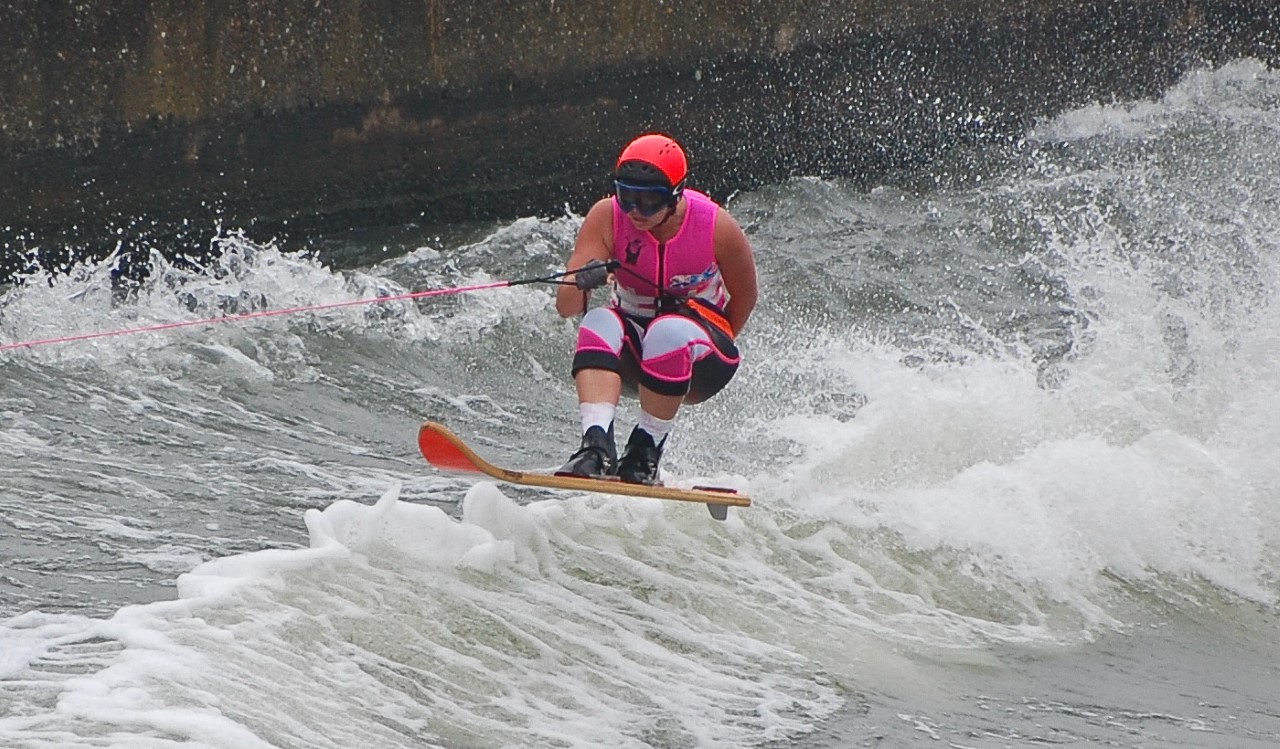 Kim Lumley, photo powerboatracing.be

Kim has dedicated all of her young life to water ski racing and sport in general and has devoted much of her time to junior development.

Kim has won 2 Gold and 1 Silver in Open Women World Championships. Gold in 2005 in Great Britain, Silver in 2007 in New Zealand and Gold in 2009 in Belgium.

On a Confederation (European) level, Kim won first place in Open Women in 2002, 2004, 2006 & 2008. At Nationals she placed 1st in 1999, 2000, 2001, 2003, 2004 & 2005.

In the European Cup, 1st place in 2002, 2003, 2004, 2005, 2006, 2007, 2008 & 2009. The Diamond Race in Belgium saw Kim win 1st place 8 times over from 2002-2009.

Kim has won the Lascelles Award in 2005 & 2009, EAME Female Skier of the Year in 2005, 2006, 2007 & 2009, IWWF Female Ski Racer of the Year 2005, 2006 & 2009, and EAME Skier of the Year 2009.

Kim was also the Athlete's Representative on the IWWF Racing Council from 2005-2007 and served on the EAME Racing Committee from 2007-2010.

Colin Hart, Wakeboard Official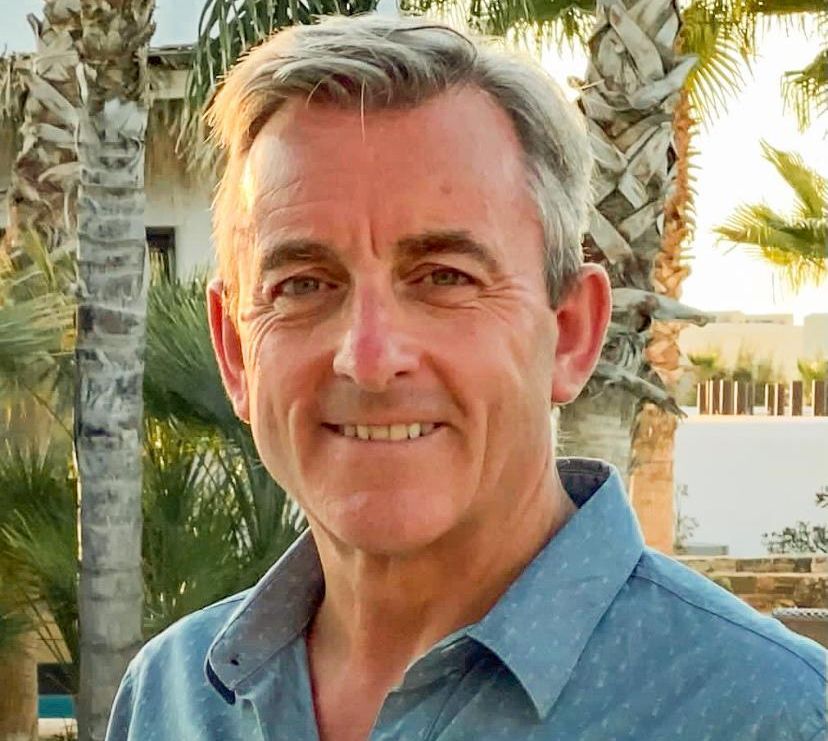 Colin was the Chief Judge and event co-ordinator on European Wakeboard Pro Tour for 10 years, to 2004, a total of 36 high profile events covering Austria, Belgium, France, Germany, Greece, Italy, Netherlands, Portugal, Sweden, Switzerland and the UK.

In 1996 Colin was a co-founder of the International Wakeboard Association in Europe, which then passed to IWWF in 1998.

Chairman of the Wakeboard Working Group in the UK in 1996, together with committee, took the discipline to committee status within the British Water Ski Federation, still remaining as a committee member and judging Wakeboard UK events to this day, including online in 2020.

Colin was elected Secretary of the World Wakeboard Council in October 1998 and, was voted Chairman in September 2000 until stepping down in October 2006. He remains on the Council to this day.

Colin was President of EAME Wakeboard for 2 years from 2006-2008, he has been a World Wakeboard Council member since 1998, a European Wakeboard Council member since 2004 and a Wakeboard UK Committee member since 1996.

In 2003, Colin presented to the IWSF World Congress the concept of changing the name of the IWSF to include wakeboarding, followed by many discussions. Finally, in 2009, led by prominent figures Neil Harris, Paul Fong, and Colin, they were successful in their quest. This name change to IWWF has now been instrumental to many national federations also changing their name and being recognised internationally.
Colin conducted lectures in wakeboard judging and sets the examination for all levels of wakeboard judging within IWWF.

It is clear that Colin's efforts as an official and in other areas have changed the future of wakeboarding.