Jack Critchley Wins The Malibu Open
4 October 2021
Jack went 67.7 metres to win the men's jump at the 2021 Malibu Open at Trophy Lakes in South Carolina, USA, on Saturday 2nd October . . .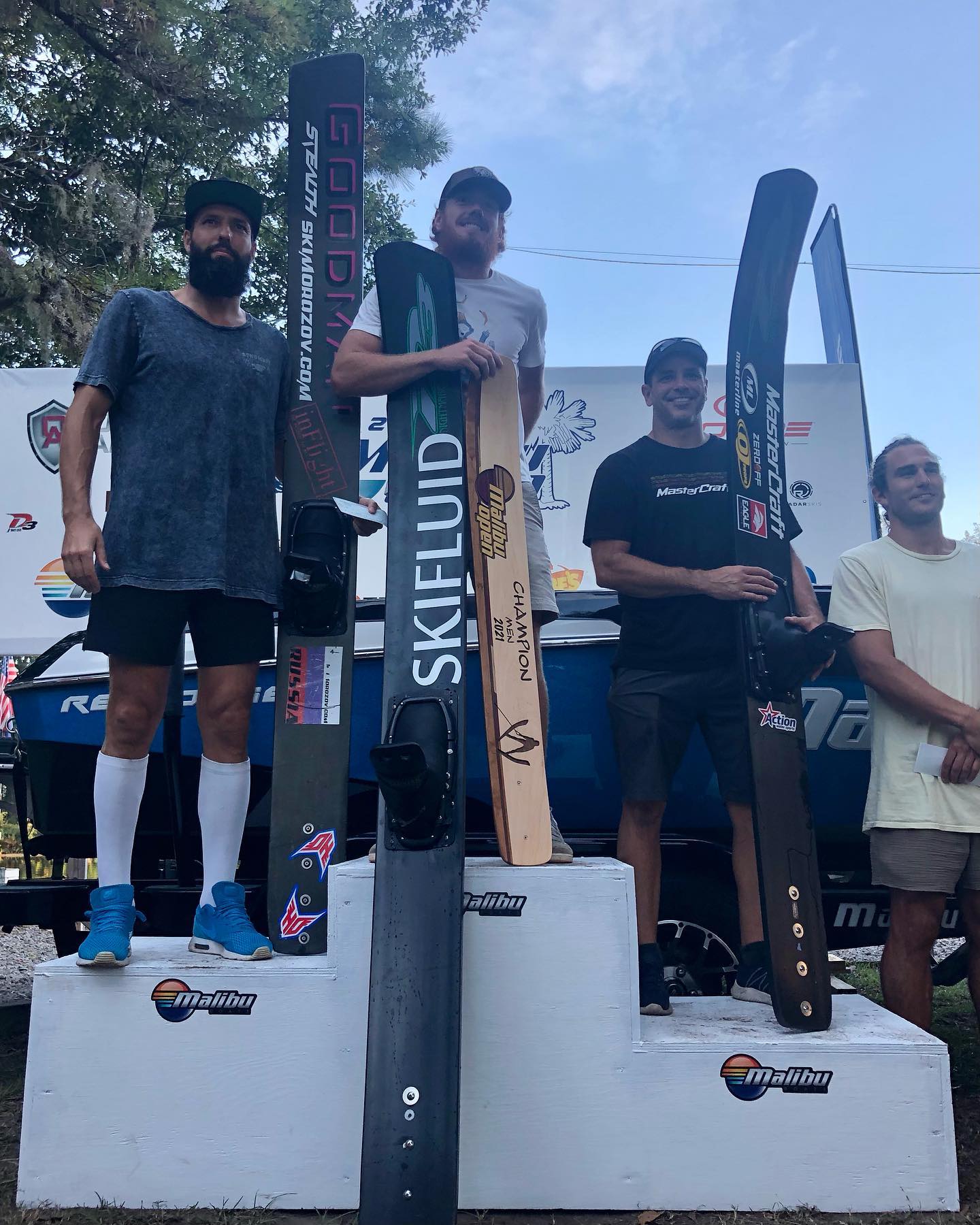 It's a great result for the 25-year-old, coming just 10 days before the start of the World Championships.

Jack took the scalp of arguably the best water ski jumper of all time, the multiple World Champion and former world record holder, Freddy 'The Nightmare' Krueger of the USA, who could finish only third with 64.4m behind Russia's Igor Morozov (64.8m).

"It was awesome," Critchley said. "I'm happy, really happy. We've got the Worlds in two weeks so that was a good boost. I've picked up a bit of confidence so I'm looking forward to the Worlds."
Jack has come back strongly from a serious injury sustained in a jump crash at the last World Championships held in Malaysia in 2019 where he was one the favourites for a medal. Since then, he has joined the elite band of water ski jumpers to have jumped over 70 metres, which he achieved at the MasterCraft Pro in October 2020.

The first place at this year's Malibu Open is his second professional win of 2021. He won the Ski Stillwaters Pro Team Challenge in Wisconsin in July. He also made the podium at the biggest Pro event in the world, finishing third at the US Masters.

Will Asher also made it onto the podium at the Malibu Open, taking third in a close four-man final. He finished behind Nate Smith (USA) in first and Adam Caldwell (USA) in second.

Freddie Winter's ski broke while he was competing. It ruled him out of contention for the medals and knocked him down to second place in the Waterski Pro Tour standings but, fortunately he came away unscathed, a huge relief with the World Championships so close.

Freddie won silver in the men's slalom at the 2019 Worlds and took the title in 2017. Both he and Will Asher – twice a World slalom champion himself in 2005 and 2009 - are among a 15-strong GB contingent selected for the World Championships which take place at Sunset Lakes in Florida, USA, 12th to 17th October.

Two more of the GB World Championships team competed at the Malibu Open. Georgia Fearn was 4th in the women's jump with 39m. Rob Hazelwood finished 5th in the men's jump (62.4m) and 12th in the men's slalom.