King of the Duel
25 July 2022
Freddie Winter has been crowned King of The Duel after a spectacular and unique professional competition held at Cirencester Water Ski Club at the weekend. In a great one-two for GB, Will Asher took second place. Sacha Descuns of France was third . . .


Skiers competing in The Duel battled it out skiing side-by-side behind two Malibu boats. The competition was part of the Waterski Pro Tour and was the first time the professional circuit has included a parallel slalom. The brand new format proved to be an exciting event for both the skiers and spectators.

The Duel was a knockout competition where the last skier standing was crowned the winner. With some of the best water skiers in the world on the start list, it was the two British slalom specialists – both former World Champions - who made it through to the final two in the Pro Men category and Freddie who prevailed over Will in difficult, windy conditions.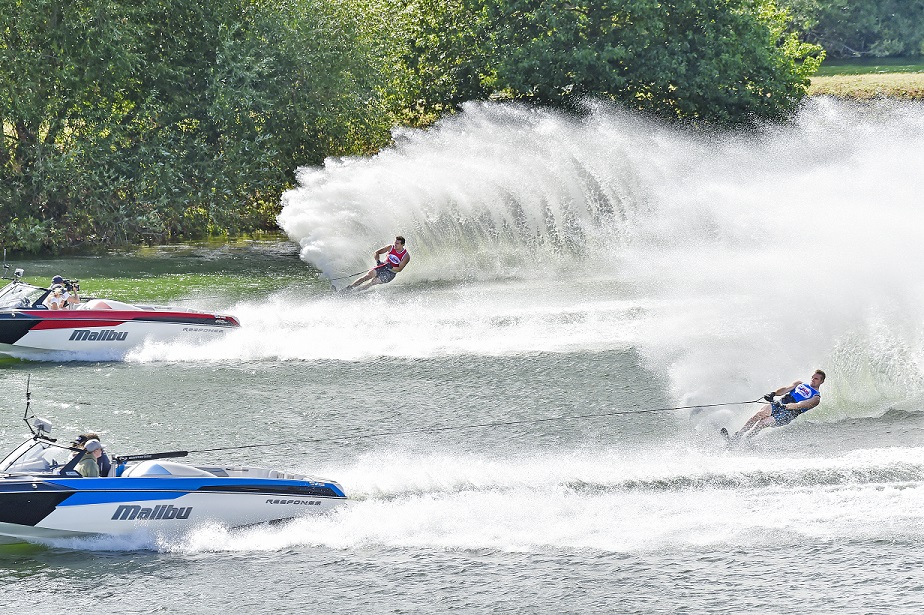 Freddie & Will, photo by Jose Gonzalez – Venezolion

"Firstly, well done to Will. It's really, really hard to ski out there," Freddie said immediately after his victory. "I am really happy to be standing here. To beat such a good skier… it's a good feeling."

Freddie called the new format "great" and "different".

"It messes with your head. I am pulling out for the gates and I am seeing Will Asher, my childhood idol, pulling out next to me. It's really weird and so exciting. I am so unbelievably happy."

Will's second place followed back-to-back victories on the Tour in Greece and Norway. The points he took as the runner-up mean he has extended his lead in the WPT standings over Thomas Degasperi of Italy who is currently lying second and Freddie who's in third. There's now a break before the Tour moves back to the USA with the next competition, the Hilltop Lake Pro Am in Arlington, Washington, on 20th and 21st August.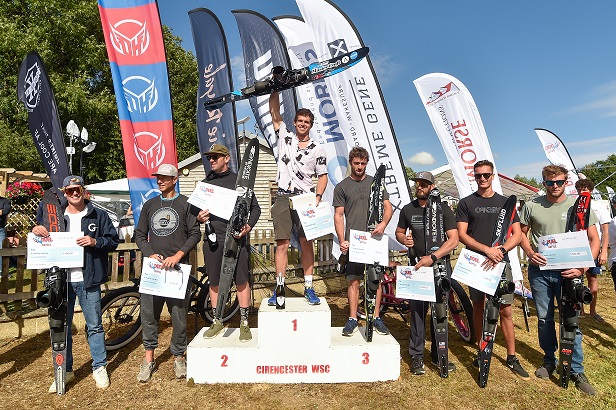 Pro Men podium, photo by Jose Gonzalez – Venezolion

There were some more great GB results at The Duel in both Pro Men and Pro Women. In Pro Men, GB's Tom Poole and Arron Davies were joint 6th and Ben Turp was 8th. In Pro Women Katie Nutt was 5th, Saba Yorke-Davies was 6th, Jennifer Benjamin 7th and Sophie Bates 8th.

Congratulations also go to the winners of The Duel Amateur and Pro Am competitions which were held alongside the Pro event.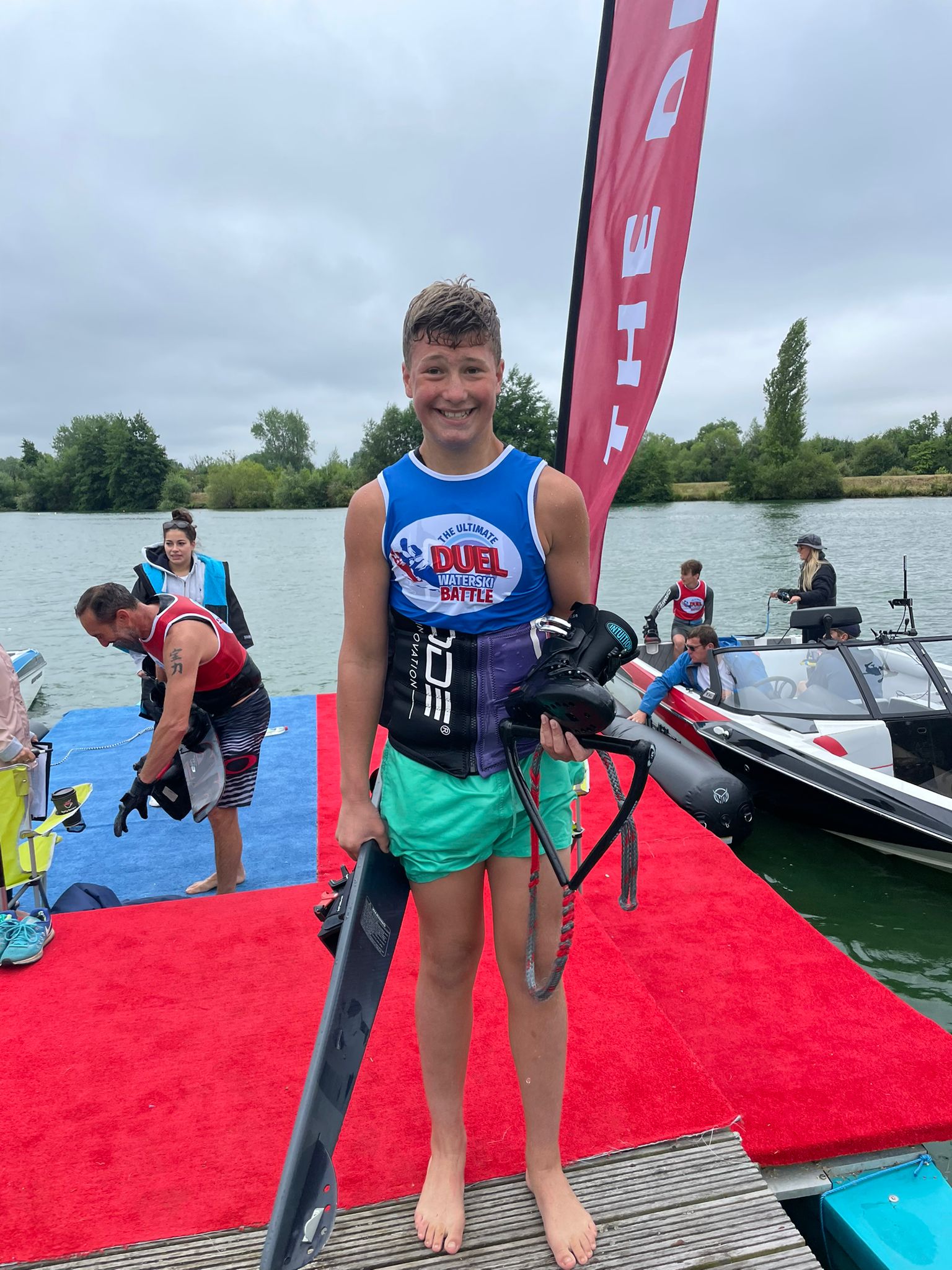 Seb Turp, photo by Cora Coster

Amateur Cup (55kph) – Seb Turp
Amateur Cup (58kph) – Danny Jays
Pro Am (55kph) – Harley Coster
Pro Am (58kph) – Myles Rose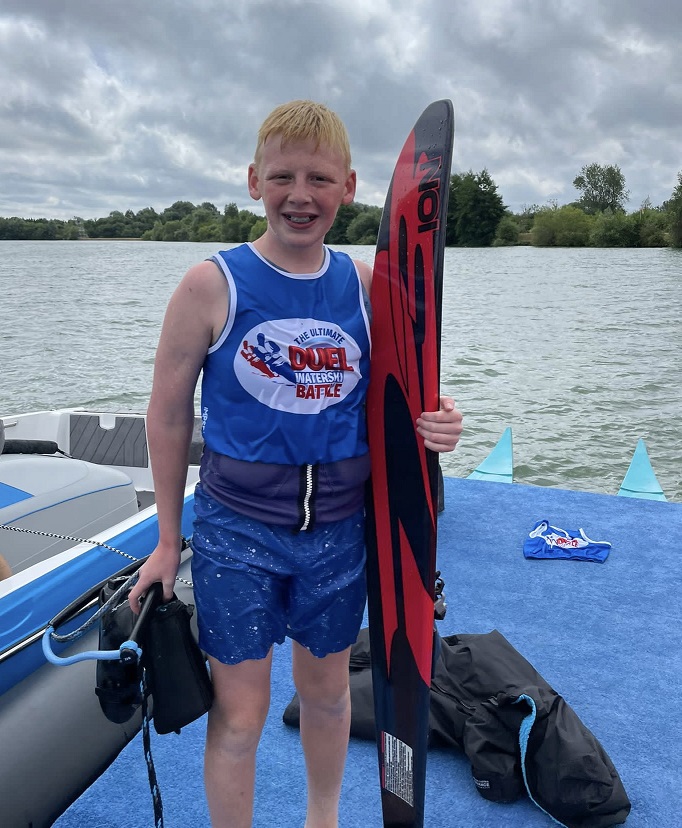 Harley Coster, photo by Cora Coster

The Duel was webcast live and presented by 4 x Olympian snow ski racer and BBC Ski Sunday presenter Chemmy Alcott, who was making her debut presenting skiing of a different kind. She was assisted by the 2005 World Championships men's slalom silver medallist Glenn Campbell and roving reporter Aimee Fuller, a 2 x Team GB Winter Olympic snowboarder.

The concept of water skiers competing side by side was inspired by snow ski parallel slalom races and the idea developed over the past couple of years, culminating in an amateur test event at Cirencester in September 2021. It was a huge success with all the skiers taking part, and some professional skiers who didn't. It resulted in demand for a professional head-to-head competition and the The Duel was the result.

"I believe we have a new concept that is great to compete in and easy to understand for non-skiers," said Mike Logut the lead organiser of the event. "The Duel brings all the action and spills into a thrilling spectator sport.

"A huge thank you to all those that trusted in us, competing, judging and crewing in our inaugural event."

You can replay the webcast by going to https://theduelwaterski.com/live/