LifeJacket Skin Protection - What You Need To Know
11 April 2021
Are you obsessive about your daily SPF protection? Or are you a little sloppy when it comes to slip, slop, slap? If it's the latter, then skin cancer is more of a risk than you may think. That's why experts recommend using skin protection all year-round. Sounds over the top? Unfortunately, the stats prove otherwise…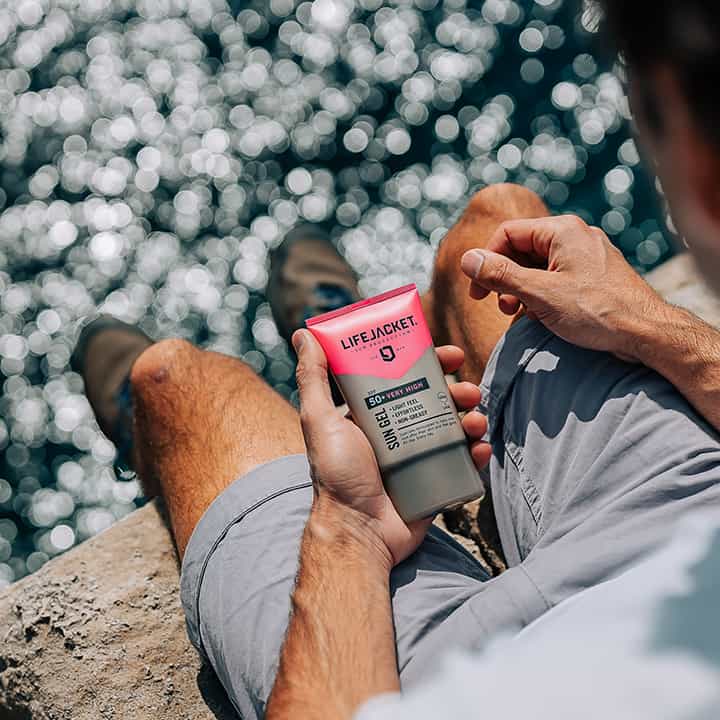 As a nation, the UK is trailing behind in skin protection. Research shows many of us only ever use skin protection when it's sunny – and even then, only 51% of UK men use it. Plus, just 3% of UK men use a daily SPF moisturiser. That leaves the majority of us totally unprotected against the sun's damaging UV rays …for the vast majority of the year.

Most of us have felt the painful damage of the sun's UVB rays - known as the "sun burn ray" - at some point in our lives. However, it's the cancer-causing and ageing UVA rays that penetrate deeper into our skin all year-round that we grossly underestimate. UVA is known as the "silent killer" ray and is as strong in winter as it is in the summer.
Plus, water sports lovers get a double hit of rays - both above from the sun, but also from the rays which bounce off the water.
In fact, the sun's ultraviolet rays are responsible for 80% of the damage to our skin all year-round. Skin damage includes everything from premature ageing, wrinkles, age spots and sensitivity, all the way to skin cancer.

There are 165,000 diagnoses of skin cancer in the UK in a normal year, yet medics and charities believe that anything between 20-70% of diagnoses will have gone unnoticed due to Covid. Many people have put off getting that misshapen mole or new blotch checked out at the doctors. Clearly there is a lot of work to be done in terms of both protection and detection.

Men could be much better at checking their skin and often ignore abnormalities, leaving diagnoses too late. When it comes to prevention, most men should do a better job at everyday skin protection. Generally, women are better protected every day by the make-up and creams they use which have SPF protection built into them. Men miss out on this everyday protection.

That's why three male friends who love spending time outside created the brand LifeJacket Skin Protection. LifeJacket's mission is to encourage more men (and women) to protect their skin through products that look, smell and feel good. Specifically designed for men on land, snow and water, its range of moisturisers, Sun Gels and technical UPF 50+ clothing are all engineered for high-performance.

Co-founder Billy Boulos says: "We want skin protection to be a kit bag essential. You wouldn't go water-skiing without your skis, nor should you go water-skiing without your skin protection."

"We're here to equip men with the tools and knowledge so that when they're doing what they love, they're making smart decisions that preserve their looks and skin health. We want to make it as easy as possible for men to protect themselves and so have developed a range from a simple daily SPF moisturiser for everyday use, to high-performance skin protection for extended use on land and water."

"At LifeJacket we feel that men have been left behind in the skin protection market. All the advertising features female, bikini-clad bodies or happy kids in the sun. Men aren't included. Nor do they have high protection SPF everyday moisturisers. Over 70% of men are put off from using sun protection as it's too greasy, heavy, perfumed or aimed at women. We want to change this with a high performing range designed and targeted specifically to men. It's about enjoying the pursuits you love, while protecting your skin."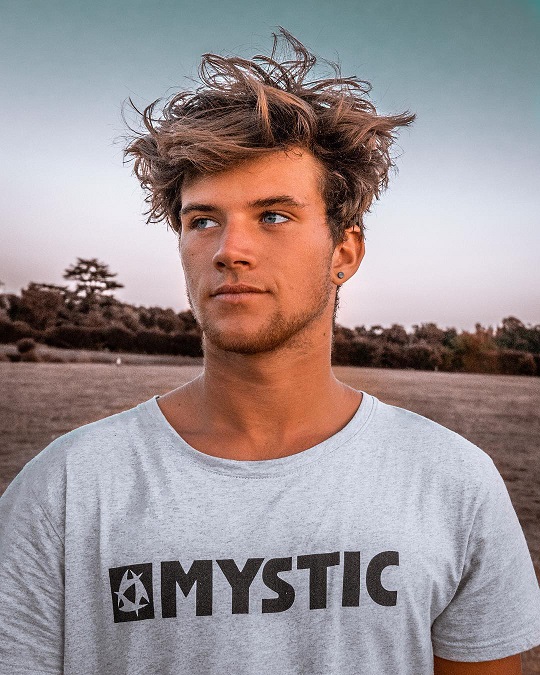 "I always have a bottle of LifeJacket in my backpack to make sure my skin can be protected at all times! Trying to chase the sun for the whole year I quickly realised the effects the sun can have on my skin if I'm not careful. I wear LifeJacket as my health is incredibly important to me, and want to continue being able to do what I love as long as possible." - Ryan Peacock.
LifeJacket's Daily Protection Moisturiser with SPF 30 protection is designed for everyday use, filtering out damaging rays year-round.

LifeJacket's high-performing Sun Gels in SPF 30 and 50+ are lightweight, non-greasy, cruelty free, reef safe and water resistant to stand up to the demands of endurance sports.

LifeJacket also offers a range of sun-proof clothing, with UPF 50+ t-shirts, tops and hats (the average protection from a normal white cotton tee is the equivalent of SPF 5). The clothing is made using lightweight, technical fabrics designed for men to wear outside.

Visit lifejacketskinprotection.com

Instagram @lifejacketskin #TakeLifeOutside #BeSkinvincible

Facebook LifeJacket Skin Protection
LIFEJACKET SKIN PROTECTION'S TOP TIPS FOR WATER SKIERS AND WAKEBOARDERS
LifeJacket works with the UK's leading scientists and dermatologists and so knows a thing or two about staying safe while enjoying what you love. We asked them for tips on how we can protect ourselves while out on the water.
1. Cover any exposed skin – your face, arms and legs - with an SPF product before you set off. The best skin protection product for you is one you like to use and are happy to reapply.
2. The correct amount to apply is 1 teaspoon per body part to ensure coverage that matches the SPF rating on the bottle.
3. In summer or spring and when UV rays are strong, remember to reapply every couple of hours – more frequently when you get wet. Don't assume that just because a product says it's "waterproof" or "water resistant" that you're protected all day. Instead, reapply after sweating, towelling or getting wet.
4. In winter or autumn, you should still apply SPF protection before heading out. The sun's ultraviolet rays are responsible for 80% of the damage to your skin all year-round. A daily moisturiser with built-in SPF protection is ideal.
5. Don't forget your head and neck. It's best to wear a hat. A tip from the experts - a broad brim is one of the only styles approved by Australian regulators for sun protection (a standard cap is not).
6. Did you know you can even burn through clothing? A regular cotton t-shirt only has the equivalent protection of SPF 5? Wearing UPF 50+ clothing is a must.