Olympians Support Our Campaign to Get More Women on The Water
9 July 2021
Former GB ski racer Chemmy Alcott and freestyle snowboarder Aimee Fuller have been showing off their wakesurfing skills and giving their backing to our efforts to get more female participation in the sport….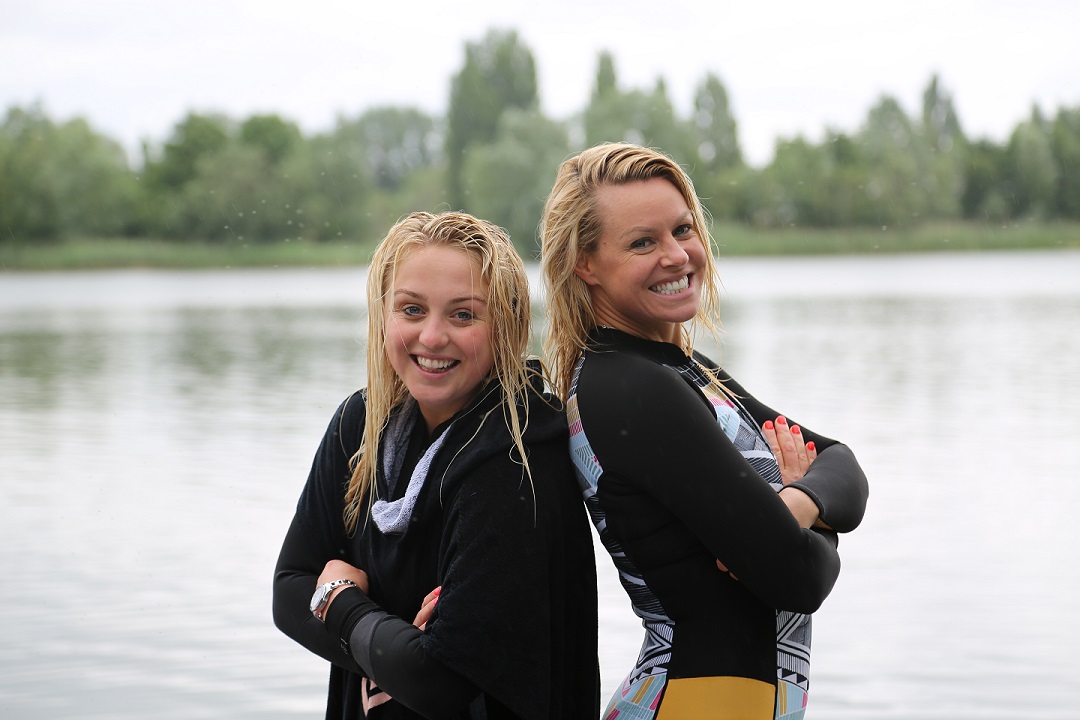 Chemmy and Aimee – who, between them, have six Winter Olympic appearances for Team GB – are hooked on wakesurfing and took to the water at LDB Wakeschool at Thorpe Park to give us a demonstration.


Aimee discovered wakeboarding when Wakeboard UK invited her to give it a go after she returned from the 2018 Winter Olympics in South Korea.
"Wakeboarding for me was very, very similar to snowboarding but then I found wakesurfing which is really soft on your body," she says. "There's lots of room for creativity and it's something I enjoy doing with my friends. It's still a board sport, which I love, but it's not snowboarding which is nice."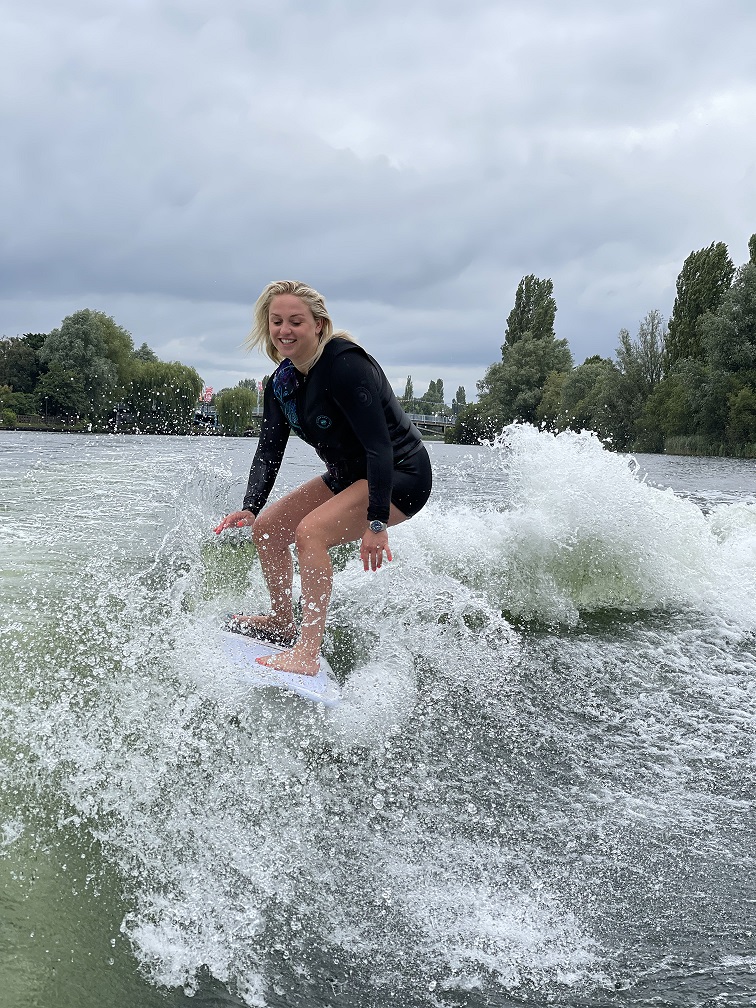 Chemmy, a four-time Olympian who is a ski coach and BBC Ski Sunday presenter, took up wakesurfing last year at the age of 37. She says there are similarities between snow skiing and wakesurfing.
"There's a huge synergy between wakesurfing and snowsports because when you're on the mountain you've got to feel what the piste is doing, what the snow conditions are, and here you've got to find that biting point on the wake and find that flow. You can't force it too much," she says.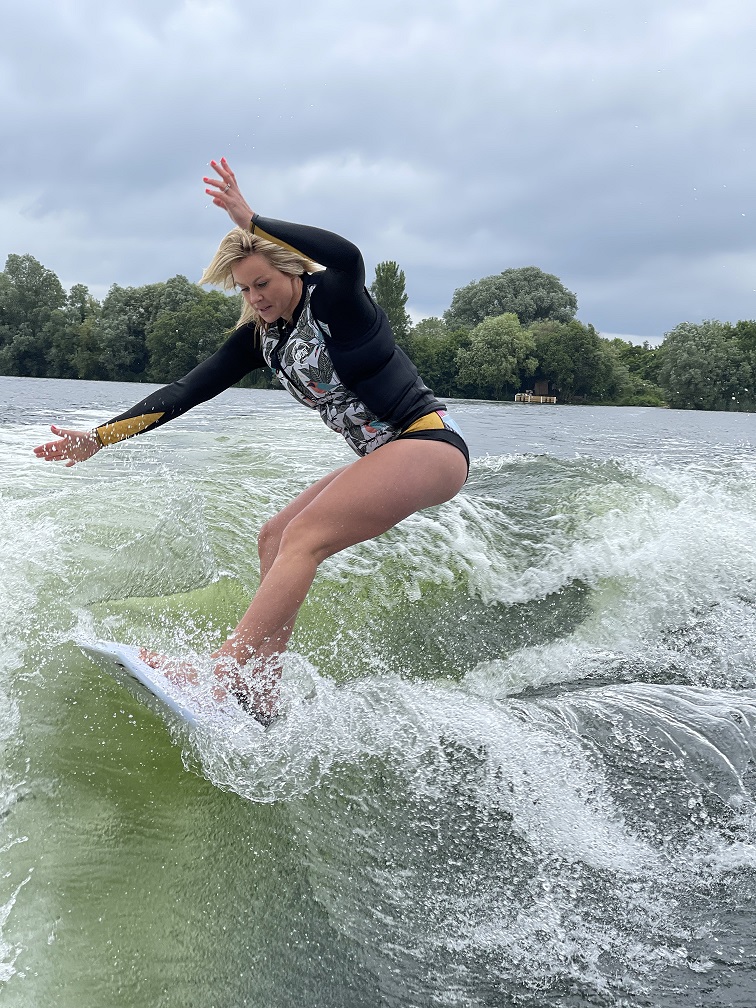 Chemmy and Aimee are backing BWSW's campaign to encourage more female participation. "If you take on board the feedback, put your feet in the right place and move your arms at the right time you pop up like a cork. So I would say anyone can do it," Aimee says. "It's a sport that's super inclusive. It's really fun. It's almost addictive. The progression level is really quite quick so you could come into it with very little board sports experience and very quickly progress which I think makes it a very attractive sport. It's soft, the water doesn't hurt and, especially in the summer like now, the water's warm, it's not even cold!"