One Voice Youth Involvement Logo Design Competition
4 December 2020
Safeguarding is of highest priority to British Water Ski & Wakeboard and we very much pride ourselves with the commitment involved and quality of our safeguarding policies (Youth and Adult), One Voice. . .
It is important that young participants gain a clear understanding of safeguarding principles. How they can protect themselves by understanding the danger signs of safeguarding poor practices. Knowing that there are people who can help, that they can speak to safeguarding officers, club welfare officers and others in qualified safeguarding roles.
So, in respect of involvement scheme we are having a competition to design the new logo for our youth involvement scheme. We are asking for a logo design that is family/friend orientated, in and around a chosen discipline(s) (i.e. wakeboard, water skiing or/and barefoot etc.). The winning design will receive a prize and will be used as the youth involvement safeguarding logo, featured in our magazine, promotion and branded materials such as car stickers etc.
For further information about the One Voice safeguarding policy, please go to the following link: https://www.bwsw.org.uk/resources/one-voice-summary/
What we would like to be in the design:
• One Voice - safeguarding policy name
• Depiction of friends and/or family
• Depiction of our Discipline(s) (Boat or Cable) – all disciplines or one
o Wakeboard
o Water Skiing
o Barefoot
o Kneeboard
o Racing
o Wakesurf
• Colour (as colourful as possible) – the One Voice Safeguarding logo is Red and Blue, but please don't feel these colours are required to be used.
*NB. The rights of the design will solely be owned and used by British Water Ski & Wakeboard. The design will be used accordingly where British Water Ski & Wakeboard deem necessary.
Where to send the design:
Email: development@bwsf.co.uk
Or
Post: BWSW, Unit 3, Hanworth lane, Chertsey, Surrey KT16 9JX
The Prize
1st Place and the winning design: will win a fabulous games console; a brand new Nintendo Switch!!! Plus, a BWSW goodie bag.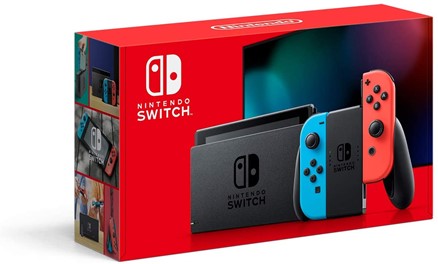 The runner(s) up: will receive a BWSW goodie bag.
The Criteria
• Entrants must be between the ages of 8-15. (and have Parental/Guardian consent)
• Entrants must be current BWSW members.
• Designs must be submitted either via post or digitally before Friday 8th January 2021. After a committee has deliberated and chosen a winner, the entrant will be notified, and the prizes will be sent to a home address (unless otherwise specified) before the end of January 2021.
• For more information about our T&Cs please click here.