Overall World Record for Joel Poland
16 June 2021
Jane Peel
It's official! The 22-year-old has set a new world record in one of the toughest challenges in water skiing. He broke the Overall Open World Record at the end of April but it has only just been ratified by the IWWF. . .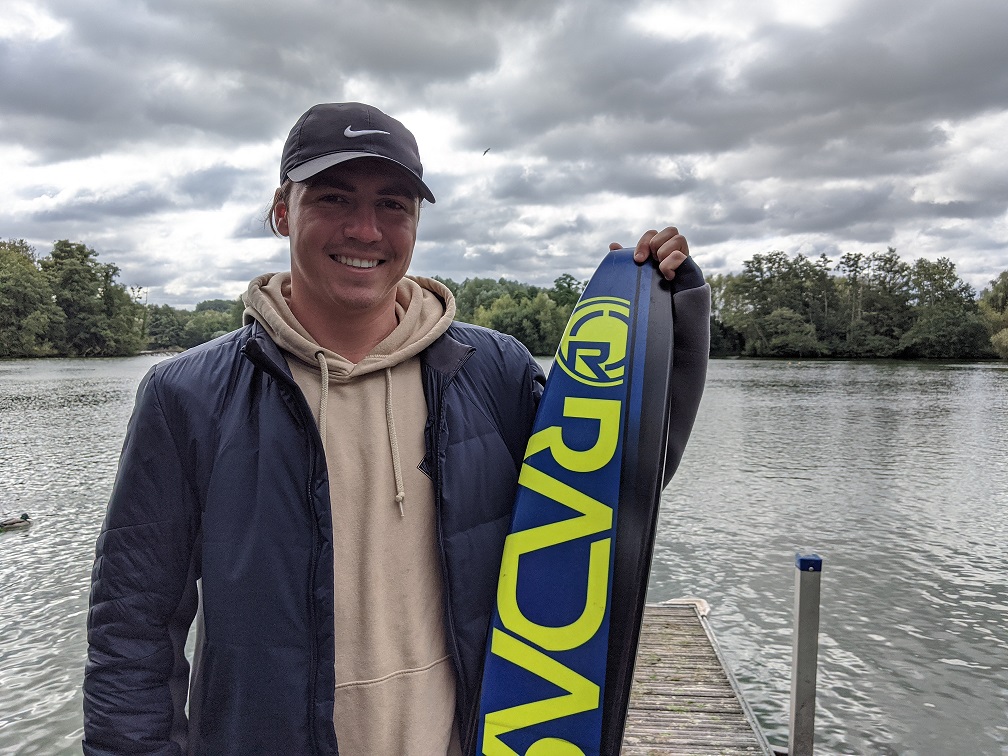 Joel is the first Briton to break the world record, which had been held by Adam Sedlmajer of the Czech Republic since July 2018.

It happened in his first competition of the season at Ski Fluid in Florida, USA.

His scores were: slalom - 4.5@10.75m; jump - 68.2 metres; trick - 11,350 points.

"It took a minute to hit. Everything was like white noise. I was a little bit tearful but trying to stay composed as I knew I had to ski another round," Joel told us.

It took more than six weeks for the IWWF to ratify the record. A panel of experts had to review and approve the scores in each discipline to ensure awarding the record was justified.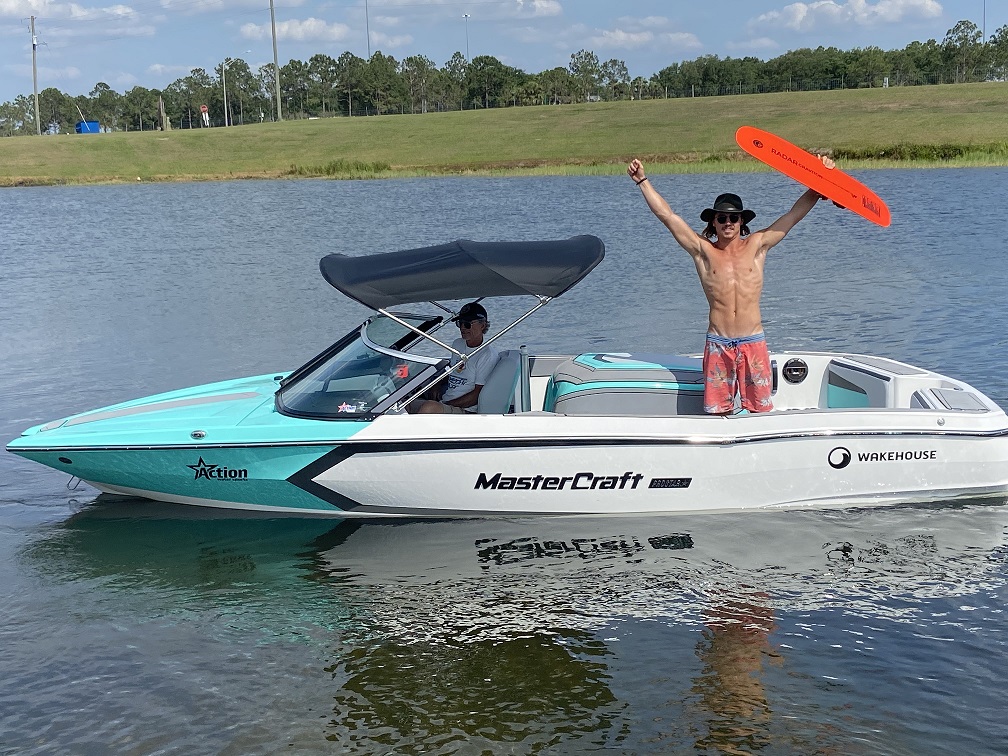 Joel breaks the record – photo SkiFluid.com

Big, big congratulations to Joel from all of us at BWSW. It's a huge achievement, not least for someone so young.

"The British water ski infrastructure was there for him in the early days but special talent like Joel's can't be bottled," said BWSW Chairman, Martin Winter. "It's incredibly exciting that in our 70th year we have such a prospect for the World Championships in the US in October,"
Individually, Joel's trick score of 11,350 is also a new British Men's tricks record. He has broken his own record of 11,030 which he set at the World U21 Championships in Canada in 2019.

Look out for our in depth interview with Joel in the summer edition of the BWSW Magazine, landing on members' doormats in July.