RETURN TO THE WATER - IF YOU CAN ENSURE COMPLIANCE
13 May 2020
A limited and conditional basis has been given by the government to return to sport. Wishful thinking should not form any part of interpreting the requirements. It is the responsibility of all of us to ask ourselves at all times whether any waterskiing or boarding activity is in compliance with the new requirements. The health of our participants and the wider public are dependent on this as well as the reputation of our sport.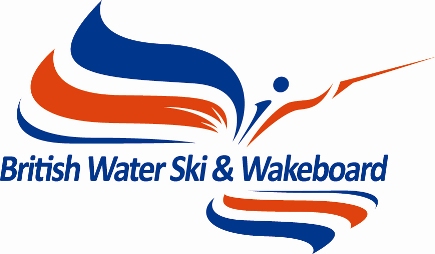 It is important to reiterate that there are aspects of our diverse sport which may not be compatible with the guidelines and there are members and participants who may wish to not take part in the sport for reasons of concern for their own personal safety.
That said we do expect that some of our clubs and facilities will be able to adapt their operating format and put in place processes and procedures to comply with the guidance and therefore re-open to participation.

Where our members, clubs and centres consider they may be able to operate it must be made clear that this can only be under strict protocols and clear consideration and compliance with the government guidelines.

On 10 May, the government confirmed changes to what's allowed in relation to sport and physical activity as part of the next phase of its response to the Covid-19 outbreak. It has been confirmed by Sport England in the guidance for England that from Wednesday 13 May:
People can go outside more than once a day for exercise if they are following social distancing guidelines, are alone, with members of their household, or with one person from outside their household. People must still only exercise in groups of no more than two people, unless only exercising with their household.
Any facilities associated with outdoor sports and physical activities can reopen from Wednesday 13 May 2020, if those responsible for them feel ready to do so and if they can do so safely, and in line with this and related public health guidance.
Outdoor gyms, playgrounds, or outdoor swimming pools will remain closed.
This is no ordinary time, and we are very much aware that we are all facing huge challenges. BWSW is committed to being as supportive as we can to the sport and all our affiliates in the light of the recent government review and the cautious easing of lockdown restrictions across sport and recreation in England. It has taken many hours to digest the recently published complex guidance and to seek sector specific clarification for our sport.

INTERPRETATION OF THE GUIDANCE
Given the very diverse nature of the sport across over 100 BWSW clubs / centres and the varying circumstances across the sites, we are unable to provide specific advice for every instance. Ultimately each club / centre must make its own decisions on a case-by-case basis taking a number of different factors into consideration, including but not limited to;
The guidance and advice from the local and national governments and health authorities
Individual risk factors for any staff or participants
The nature of the activity
The particular circumstances of the individual club
Clearly there are aspects of our sport in specific, more controlled settings, which are more likely to be boat related waterski and wakeboard activity or straight-line cable activity where the above guidance can likely be followed. The above guidelines cannot currently be extended to social activity or gatherings of any sort, main cable venues / multi-watersports facilities to include aqua parks in being more akin to a prohibited "water playground" / multi user outdoor pool type activity as detailed in the guidance.
It is worth reiterating that any decision to take to the water obviously requires a highly responsible approach from clubs and centres. We are currently in communication with Sport England and the Department of Culture, Digital & Sport and will update any guidance on an ongoing basis.

To reiterate this document (and therefore this communication) only applies to England. We are in touch separately with Scottish, Northern Ireland and Welsh clubs and centres.

We have set out below operating considerations for facilities / providers – requiring the consideration of your own specific club or centre and particular operating conditions in light of the guidance and any required permissions of your local environmental health officer or other authorities.

So please ski / board safe and to reiterate my earlier paragraph above: the Government has given a limited permission to skiing / boarding in accordance with strict guidelines and requirements - not on a basis that happens to suit any of us on an individual basis.

With Best Wishes,

Patrick Donovan
CEO

SAMPLE OPERATING CONSIDERATIONS FOR CLUBS & CENTRES


Pre-activity:
Use of an online / remote booking system with all medical / DBS / fitness to ski and financial transactions online. Free online tools e.g. doodle.com can be utilised as a simple booking tool for smaller clubs who do not have any existing facility.
All participants must carefully consider all COVID-19 personal and household risk assessment issues in accordance with the government guidelines.

Extend session time accordingly to allow wipe / down clean of boat / equipment as required between participants.
Participants advised to use toilet before attending and that there are no changing facilities on site (use of communal showers would require disinfecting / clean down after each user which could prove impractical).
Arrival at site:
Ideally (where practical) no access to interior of buildings – arrive "ready to go" or change in car (public transport is discouraged)
Participants should not have to open gates or doors; if necessary then antiviral sprays and disposable paper towels need to be available at each potential contact spot and instructions on correct use.
Good hand hygiene to be observed on arrival (at all subsequent times).
Sufficient time between sessions should be allowed to prevent any gathering or waiting.
If toilets must be used then user must wipe down handle, seat, taps, door handles with antiviral spray and disposable wipes before vacating (instructions should be posted in toilet).
Activity:
Ideally all participants should have their own equipment including handles to avoid contact cross infection.
Only two persons should be involved in the activity to include the driver/operator. For the avoidance of doubt the rules do not permit an observer in the boat unless the driver, observer and skier are from the same household. It follows in almost all practical circumstances that an observer is not permitted.
Start / finish at dock rather boat start.
Participant should stay within their skill level and comfort zone avoiding unnecessary risk of injury.
If sharing equipment then a careful disinfect / wipe down of all equipment between sets will be required using antiviral wash or wipes / spray and disposable paper towels. Any waste to be disposed of safely and appropriately according to government guidelines.
Ideally no shared use of wetsuits except between members of the same household.
Ideally one driver/operator for the whole session to avoid disinfection of boat.
Only driver responsible for changing ropes / length.
If any driver is changed then at changeover the leaving driver must wipe down steering wheel / keys / gear handle / boats side, windscreen and other areas of contact with antiviral spray and disposable towels (dispose of safely / appropriately).
End of activity:
Skier / rider leaves water at dock maintaining social distancing with the driver.
Takes all equipment with them including their handle.
If using site equipment / handle then skier has to wipe down with antiviral wipe / spray and disposable paper towel.
If skier has been on back of boat then they must wipe down with antiviral spray and disposable paper towels (dispose of in onsite bin).
Next skier / rider responsible for fitting handle or uses site handle / rope (changing rope is to be avoided as would require breaking 2m social distancing or subjecting driver to possible contact contamination).
All skiers / riders to vacate site as quickly as possible after they have finished.
Guidance for the public on the phased return of outdoor sport and recreation