Strong GB Contingent Compete At US Masters
27 May 2021
Five GB water skiers and one wakeboarder will line up on the dock at the world's top Pro event, the US Masters in Georgia, this weekend....
Three of the nine skiers competing in the men's slalom are British. The defending champion, Freddie Winter, is one of them as is the 5 x champion Will Asher. Will's cousin Rob Hazelwood - a first-timer at the main event who competed at the junior Masters four years ago - will join them.

Jack Critchley and Joel Poland both go in the jump while Joel has also qualified for the tricks. Luca Kidd is the sole British competitor in the men's wakeboard event and will be up against 9 others.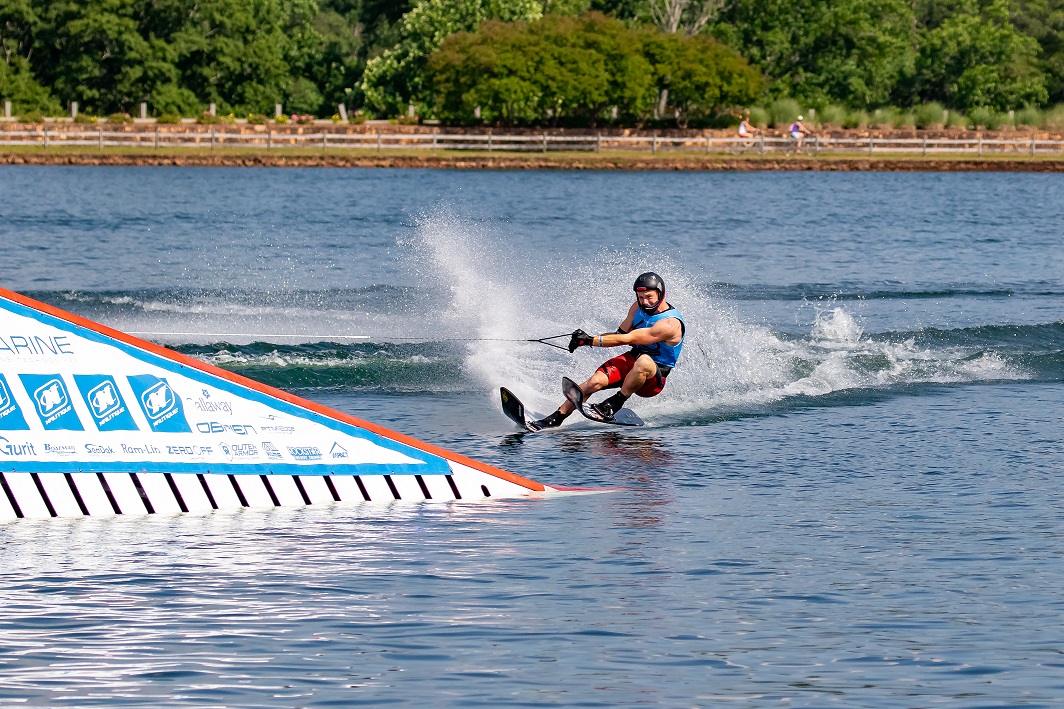 Jack Critchley – photo Ian Staples
This is the first US Masters since 2019 after last year's contest was cancelled due to the Covid-19 pandemic. Usually, entry is invitation-only based on elite points achieved in the previous season.
Because there were few events held in 2020 and many top skiers could not travel to the US for the competitions that were held, the system was changed for 2021. Skiers had to finish in the top two or three at one of three qualifying competitions to earn a place. Freddie Winter was given automatic entry as the defending champion.

British water skiers have a history of success at the Masters with several champions since it first took place in 1959. They include Mike Hazelwood (uncle to Will and Rob) who picked up 10 titles in the 1970s and 1980s, and Andy Mapple with 14 men's slalom titles between 1984 and 2003.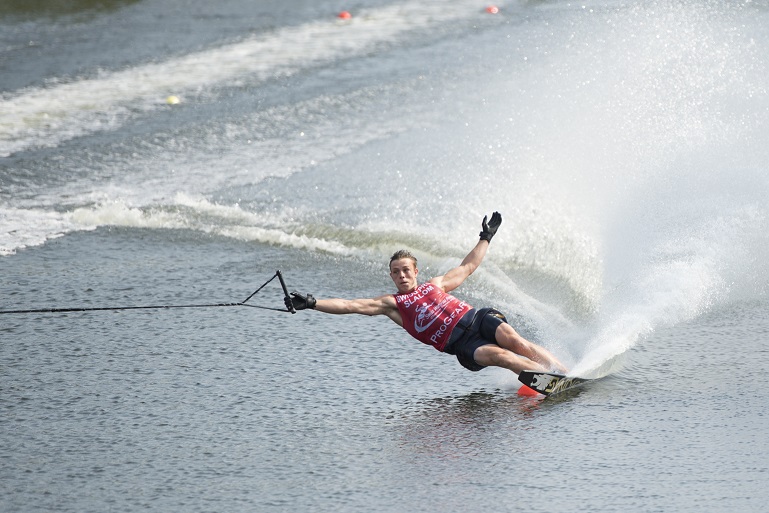 Rob Hazelwood – photo John Mommer
The 61st Masters will take place at Robin Lake, Callaway Gardens Resort, Pine Mountain, Georgia. The event starts on Friday 28th May with the juniors. The Pro competition takes place on Saturday 29th and Sunday 30th May.

For full details of all the competitors, the schedule and to watch the webcast, go to the Masters website.