Successful First Ever UK Virtual Boat Wakeboard Competition
10 September 2020
With all events put on hold due to the coronavirus pandemic, the Wakeboard UK Committee came up with an imaginative plan for riders to compete. . .

The 2020 Malibu Virtual Wake Open, supported by Malibu Boats UK, was the first event of its kind in Britain and was open to all UK nationals anywhere in the world.

It attracted 44 entrants from all over the UK, as well as the USA and Majorca. They included established competitors and members of the British Wakeboard Squad but also some riders new to the competition scene.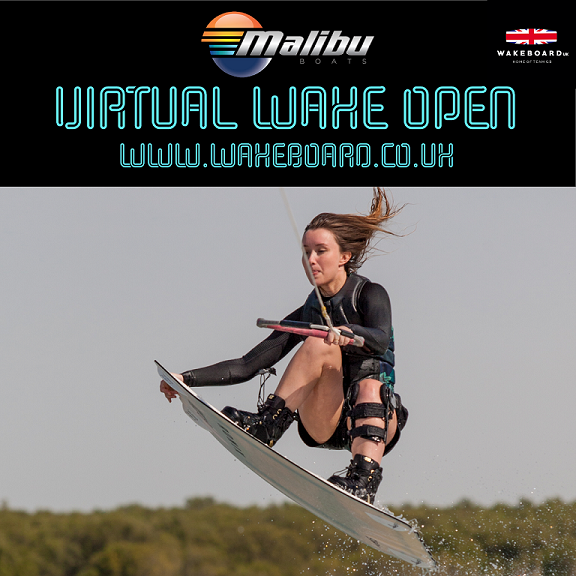 Charlotte Millward

Competitors filmed a 5-trick run behind their own choice of boat and at their own choice of lake, with strict rules in place. The film was then submitted online to be judged against the other riders in their category.
It was a unique idea for the sport and was the brainchild of the Wakeboard UK committee.

"We couldn't see a path to organising a safe and exciting UK National Championships in 2020 in this unprecedented situation so we decided to look at how we might run a competition that didn't require large groups of riders and officials gathering at one location," explained Jeremy Nevill of Wakeboard UK.

The full results have been announced this week and are on the Wakeboard UK website where you can also watch videos of all the runs.



Charlie Lloyd

The winners were:
Marley O'Toole (Groms); Charlie Lloyd (Boys); Baye Hoctor Dunn (Girls); Joseph Humphries (Junior Men); Emily Reid (Junior Women); Dale Crossley (Masters Men); Emma Jane Pickard (Masters Women); Scott O'Keefe (Veteran Men); Kate Waldron (Veteran Women); Luca Kidd (Open Men); Charlotte Millward (Open Women); James Dodge (Intermediate)
Congratulations to the winners and to all the riders who took part.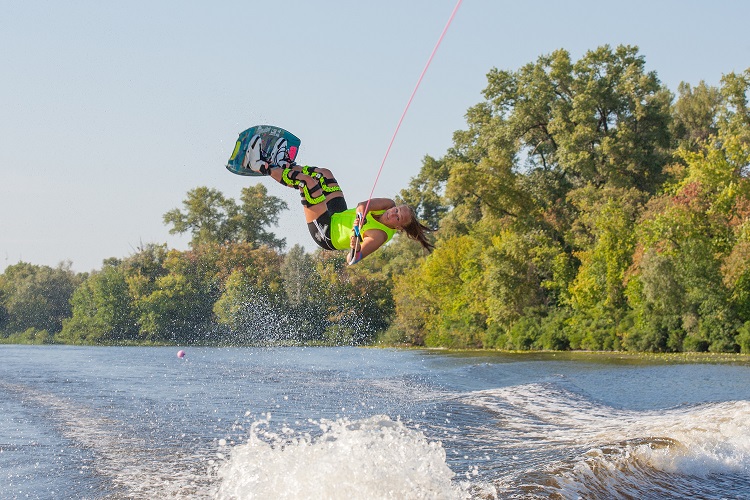 Emma Jane Pickard
The 5-trick run format was shorter than a traditional 2-pass run where a rider will typically execute 8 to 10 tricks behind the boat. This led to a high standard of submissions with riders looking to include only their more advanced tricks.

They included tricks with 180, 360, 540 and 720 degree spins, inverts, mobes (inverts with 360 spins), mobe 540s and raley/glide-based tricks too. Riders also added board grabs where they could to increase their execution score.

"We are delighted with the response to this competition and are looking forward to holding more virtual competitions alongside our traditional events," said Jeremy Nevill.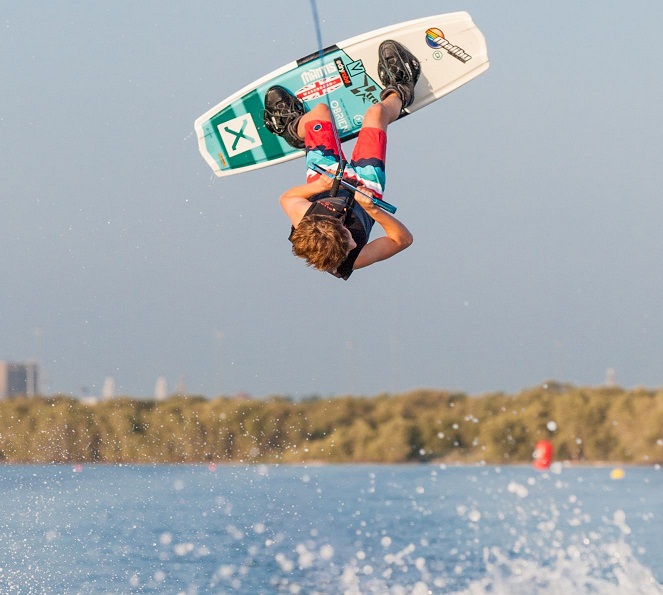 Joseph Humphries