Top 3 World Rankings for GB Skiers
15 November 2021
Slalom specialists Freddie Winter and Will Asher have ended the 2021 season ranked 2nd and 3rd in the world professional rankings after the final competition of the year was held on 13th and 14th November . . .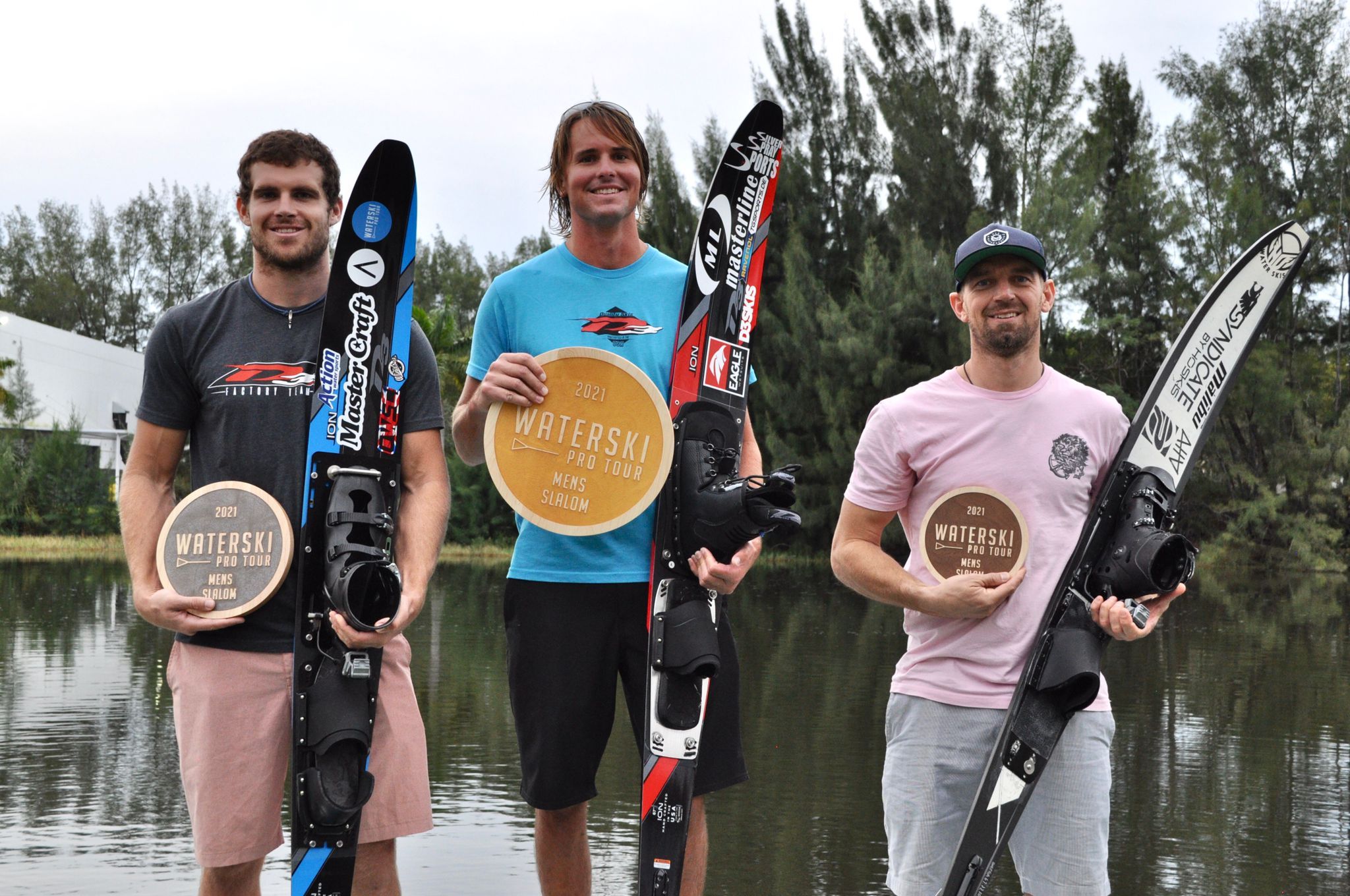 Freddie Winter, Nate Smith, Will Asher
The Miami Pro in Florida, USA, was a slalom-only event and the last stop in the series of elite competitions that made up the inaugural Waterski Pro Tour.
With all the results in and the points tallied, Freddie finished 2nd in men's slalom behind Nate Smith of the USA. He was unable to get on the podium at the Miami Pro but his succession of podiums throughout the season were enough to make him unassailable in the runner-up spot.

Will's 2nd place at the Miami Pro with a score of 4 @ 10.25m in the final meant he leapfrogged Italy's Thomas Degasperi to take 3rd place at the last gasp.

Two more of our skiers had earlier secured top three rankings in the Waterski Pro Tour. Joel Poland was 2nd in men's jump with Jack Critchley just behind him in 3rd. Freddy Krueger of the USA was the winner.

The Waterski Pro Tour, which is sanctioned by the IWWF, made its debut in 2021. It came about from an idea by a group of pro skiers, including Freddie Winter, to revamp the elite rankings list and provide a linked series of pro events with both individual podiums and overall Tour winners crowned at the end.