Victory & Podium Success for GB at the Masters
30 May 2022
Joel Poland took the Men's Jump title at the world's most prestigious professional competition, the Masters in Georgia, USA, on Sunday 29th May, as GB picked up four podiums from four finals
It was Joel's first professional victory and he beat off the challenge of the current World Men's Jump Champion and world record holder, Ryan Dodd of Canada, and the 14-times Masters Jump Champion, Freddy Krueger of the USA.

Joel, who was runner-up in the jump contest at the 2021 Masters – recorded 66.5 metres in the first of his three jumps. It was his longest distance.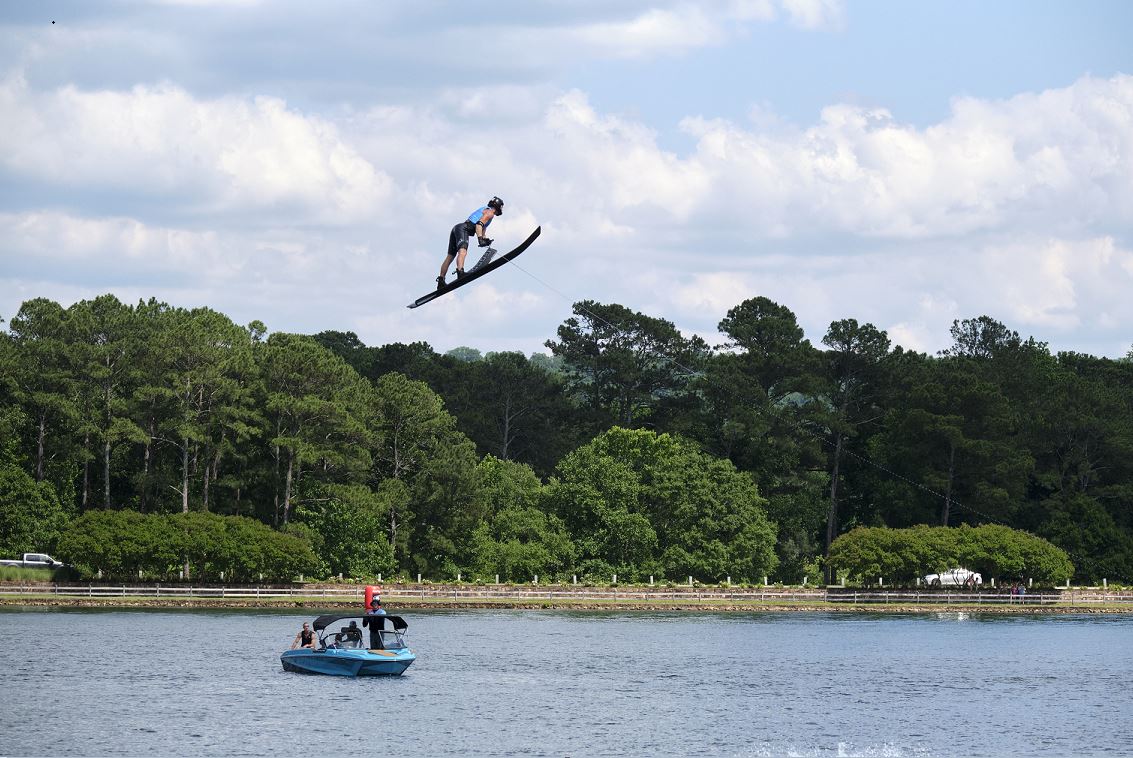 Photo credit James Timothy

Although it was enough to ensure him a spot on the podium, both Freddy and Ryan – the top two seeds - were still to jump. First Freddy failed to beat Joel, then Ryan came close but was short of Joel's distance by just 30cm. He was unable to go any further and, as the score came in for his final jump, Joel leapt in the air on the dock and straight into the water in celebration.

"It feels pretty good," the 23-year-old said.

"I am just really thankful for those around me that have supported me and this was kind of for them today."

Asked about taking his first professional title at the biggest pro event, Joel said: "I have always had a thing for the big stage. I perform better under pressure, I think, but the first pro title is a mountain I've been chasing for a while, I've been climbing that for a while, and to get over that hill feels really good. I feel like hopefully this is the first of many."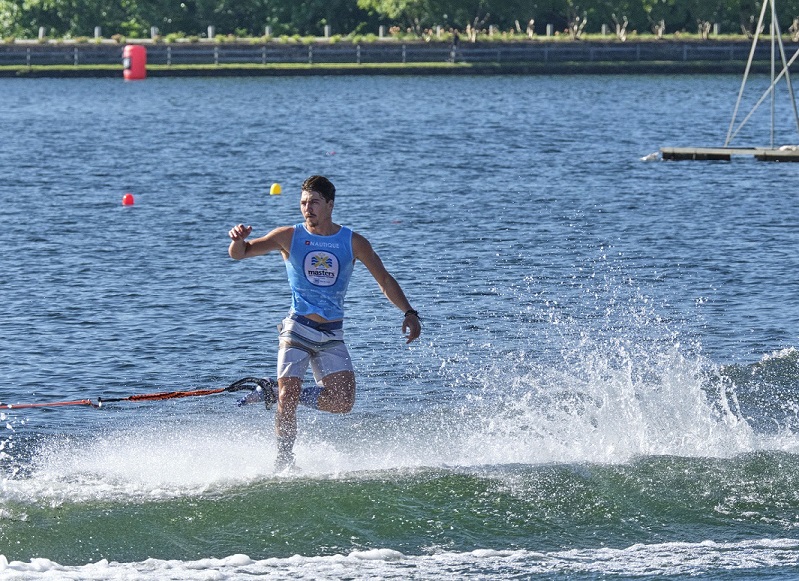 Photo credit James Timothy

It was his second podium of the day after his third place in Men's Tricks. His performance at the Masters is just the latest example of this young man's supreme talent. Last October he became the Overall World Water Ski Champion and overall world record holder.

On Super Sunday, there were two more Masters podiums for GB athletes.

Will Asher, a veteran at 39, was third in Men's Slalom. His 1@10.25m was just one buoy behind second placed Jon Travers (USA), and two buoys behind the winner, Nate Smith (USA). It was Will's 18th year competing at the Masters, which he has won five times.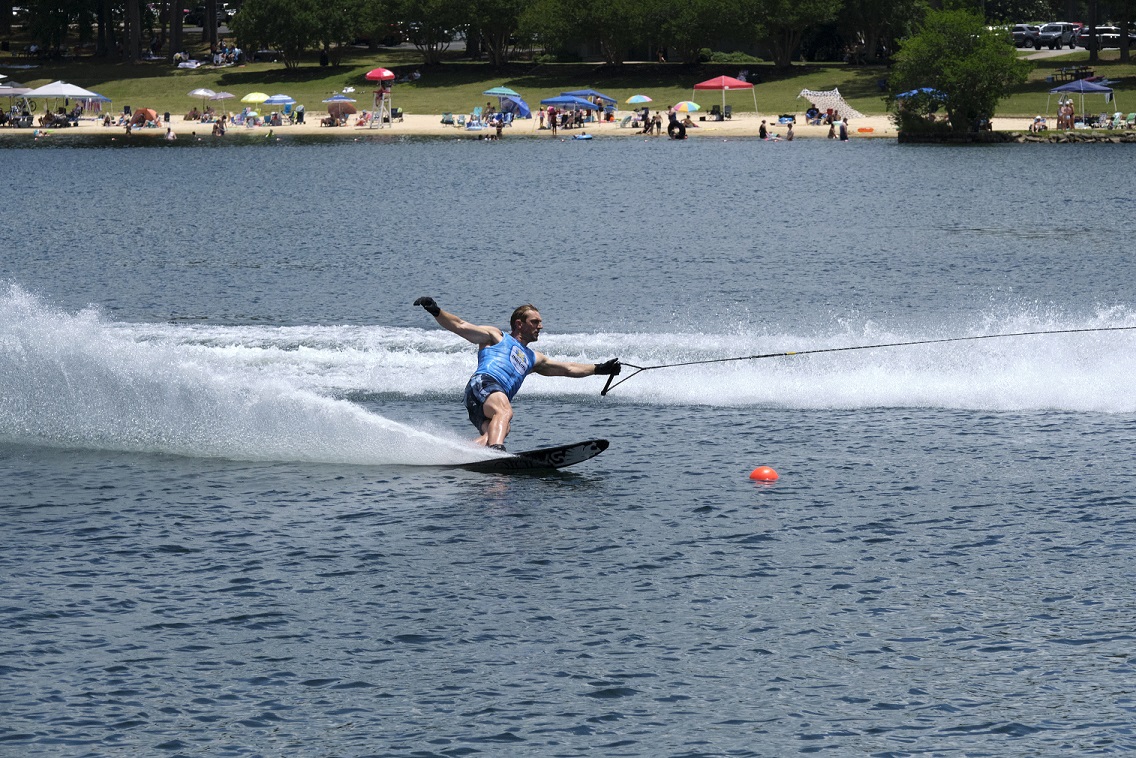 Photo credit James Timothy

Will said he was always happy every time he got to stand on the podium and enjoy the moment.

"Just to be in the final here is a great achievement. Of course, you always want more. When you are in the final you want to be standing there on the top step but I gave it my all today," he said.

GB's youngest medallist was 21-year-old wakeboarder Luca Kidd, competing at only his second Masters. His third place in Men's Wakeboard (83.33 pts) was his first professional podium.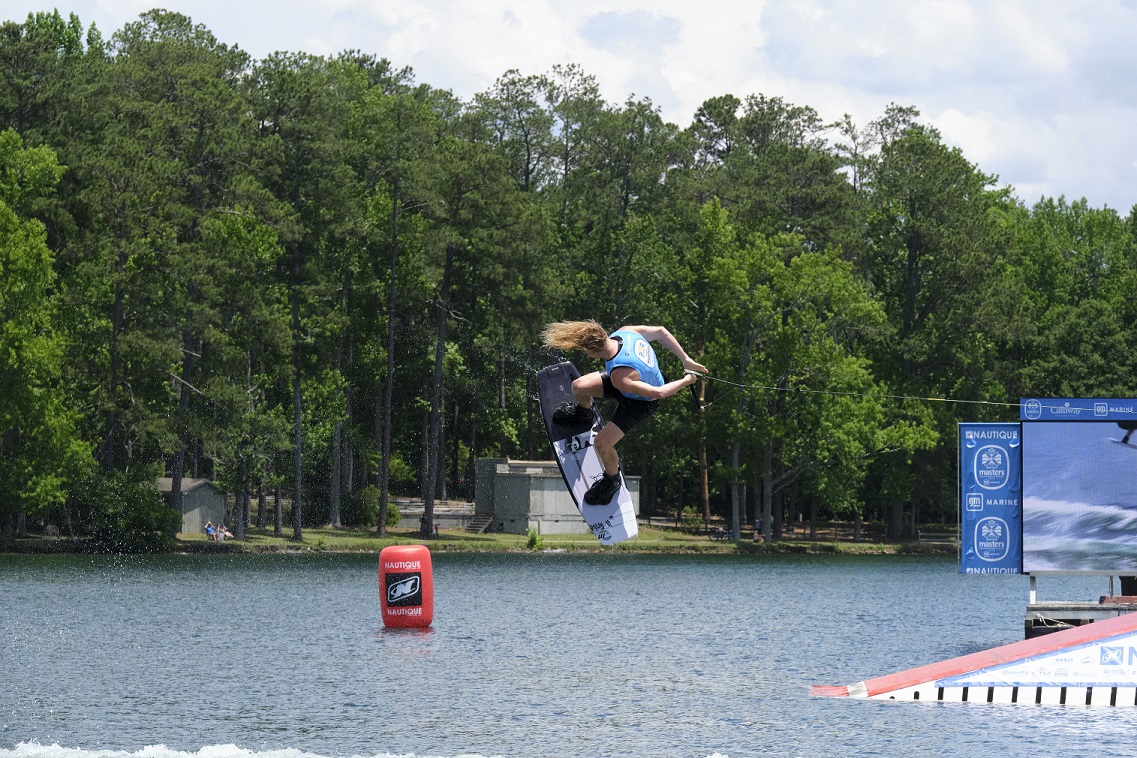 Photo credit James Timothy

The former World Junior Champion was delighted to make the four-man final from a strong field of 10 of the world's best male wakeboarders, and even more thrilled to make the podium.

"I honestly can't believe it. I really came into this weekend with a strong head on my shoulders and really just wanted to put down eight tricks. Ended up making it to the finals" Luca said.

"I didn't have the run I wanted in the finals but managed to make it to the podium so I'm just happy right now. First pro podium and it's definitely not going to be the last. This year's just started so I'm ready for the season now. It's gonna be a good time."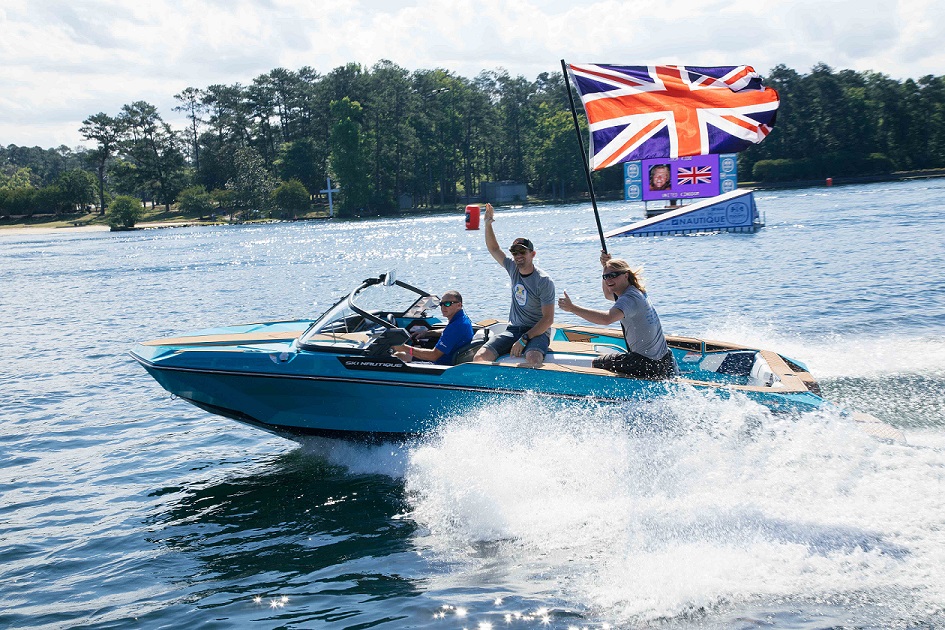 Photo credit Tom King

The two top slots in Men's Wakeboard went to Cory Teunissen of Australia (95.00 pts) and Tyler Higham of the USA (91.33 pts).
GB had two other competitors at the Masters. Freddie Winter was the defending champion in Men's Slalom and was chasing his third consecutive Masters title. Unfortunately, his score was not enough to make the final and he was subsequently disqualified from the competition.

Jack Critchley, who had been third in Men's Jump at the 2021 Masters, was unable to progress to the final this year.

The 62nd Nautique Masters was held at Robin Lake, Callaway Gardens, in Pine Mountain, Georgia, from 27th to 29th May. Full results can be found on the Masters website https://www.masterswaterski.com/