Volunteer Survey - Win A GoPro Fusion
25 September 2019
Win A GoPro Fusion Action Camcorder Plus £250 Towards Your Sport – Tell Us About Your Volunteering Experience . . .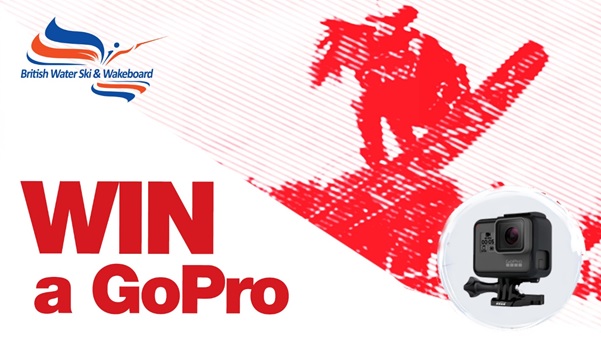 British Water Ski & Wakeboard relies on the vast number of volunteers giving their time to all aspects of the sport; without them we would not be able to sustain the development of juniors, beginners, clubs and competitions. The time and effort volunteers willingly give is invaluable and relates to all aspects of the sport from coaching to officiating to administration. BWSW is committed to supporting its volunteers by increasing the number of volunteers we have, helping to educate and train them and recognise and reward their efforts.
If you work in a voluntary capacity within the sport tell us about your volunteering experience – this will take no more than 10 mins. You will automatically be entered into our prize draw for the latest, fabulous GoPro Fusion Action Camcorder with 360° Recording, 5.2K Resolution, Wi-Fi, Bluetooth, Waterproof, GPS together with £250 to support your involvement in your sport. A great tool to capture the sport – but don't wait the prize draw closes on Wednesday 9th October at 5pm (terms and conditions apply) …
TELL US HERE ABOUT YOUR VOLUNTEERING EXPERIENCE
Prize Draw Terms and Conditions
Please note that it is a mandatory requirement for all National Governing Bodies of Sport to carry out workforce surveys across paid staff and volunteers and to publish the results of these surveys. The data we receive will provide an invaluable opportunity to gain a robust understanding of the sector's workforce, identify common themes and most importantly, it will inform the development of the support we offer to our volunteers and staff. Your responses will be treated in complete confidence – the Code of Sports Governance requires funded organisations to share top-line, anonymised data from the surveys with Sport England.