Wakeboarder included in SportsAid Backing The Best
29 April 2016
Rebecca Dolan
Backing The Best athletes announced by Sport England with SportsAid


Over 60 talented young athletes have been awarded the first set of Backing The Best awards by Sport England and SportsAid. The programme is backed by £5.5 million of new National Lottery funding which aims to level the playing field in top-level sport.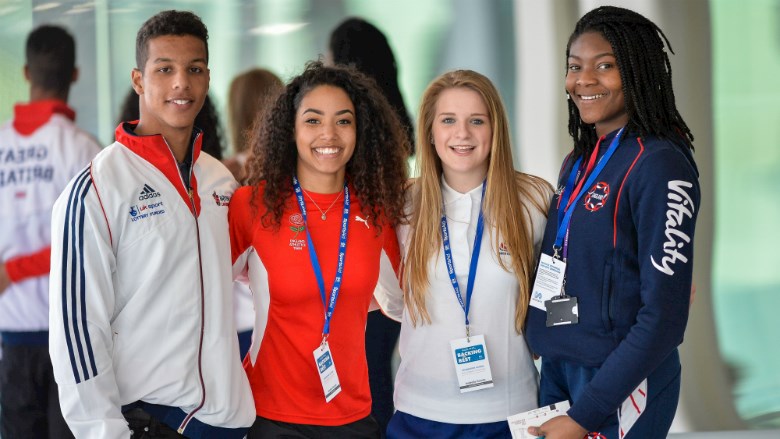 Photo: Courtesy of SportsAid

The four-year scheme was launched after a new study, carried out by Leeds Beckett University, showed the rising cost of becoming a sports star has led to some of England's best up-and-coming talent dropping out.
Wakeboarder Izzy Goode, from Bedfordshire, is just 15 and has already beaten the competition to win the National Championships (Girls) in 2015. She has since become part of the BWSW Talent Development programme and is hoping to kick on in the Junior Ladies category.

However, she has had to pass up on international competitions because of cost, and trains at her local lake, Box End in all weather conditions – including snow – over the winter while her peers perfect their tricks abroad at warm weather training. Her ambition is to campaign for wakeboarding to be included in the Olympics, and to help shift the perception that it is a middle class sport.
Sport England director of sport, Phil Smith, said: "As well as encouraging more people to play sport and be active, Sport England's job is to help identify and develop talented athletes. But being talented can be expensive, as the cost of travelling to competitions and the essential coaching needed can mount up.
"Backing The Best has been designed to give a helping hand to those who need it – so that ability and attitude are the only criteria for success, and not money. Ultimately, we want our national teams to be truly representative of our country, rather than just those that can afford to reach the top..."
CLICK HERE to see a short video on Backing The Best which includes Izzy riding at Box End.