WHEN WE RETURN TO THE WATER – SKI-RIDE SAFE & STAY SAFE
6 May 2020
Currently with gatherings of more than two people, not living in the same household, banned and driving to exercise not meant to take more time than the exercise itself, it would be a breach of the spirit and/or letter of the guidelines and statutory instrument to ski/board in virtually all scenarios. The fact that hypothetical scenarios can be envisaged that do not breach the guidelines/statutory instrument cannot be properly used as a justification for arguing wider application.
We have kept the situation under close review and will communicate further once the scheduled lockdown review has taken place at the end of this week. Whilst it seems likely that there will be no 'one size fits all' way forward as regards resumption of our sport we will be in touch shortly thereafter with our views on what possibilities any new guidance/legislation offers"
We also currently take the view that it is better to rely on a future generic permission rather than seek a specific "carve out" i.e. an attempt to make a case for our sport now that is ignored or gets an ambiguous or negative response given the lack of understanding of our sport in its diverse forms. We will revisit this as necessary …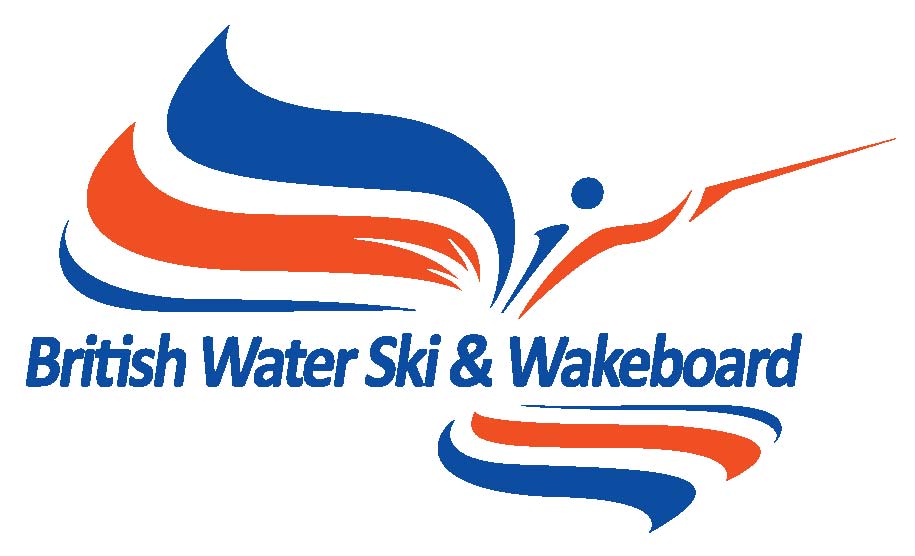 MESSAGE FROM THE BWSW CEO
Water skiing and wakeboarding has never before faced such immense challenges in its sporting history as it has done since restrictions were put in place to combat the threat of COVID-19.
The unprecedented, but necessary decision for facilities to close has had a profound effect – however, it remains the correct and responsible decision at a time of global pandemic and national emergency. To recap, the restrictions remain in that:
Wider sporting landscape – it is important to remind ourselves that all forms of sport and active recreation other than running, walking and cycling have been suspended. No other community sport or active recreation based around facilities is being encouraged.

Public health - there remain significant public health risks associated with COVID-19 and the way in which it can be spread. There is currently no effective treatment or vaccine for the virus. There is a serious and ongoing threat to public health.

Our ongoing advice – that facilities should remain closed until some of the key restrictions are relaxed or lifted. Currently with gatherings of more than 2 people, not living in the same household, banned and driving to exercise not meant to take more time than the exercise itself, it would be against the current guidelines for facilities to open.

Your frustrations – we share your deep frustration that our facilities remain closed. We also very much recognise the financial impact on both voluntary and commercial affiliates and of course the impact on our members and both paid and voluntary workforce.

Throughout this period of immense disruption, BWSW has been facing this crisis head on and continues to work for and on behalf of our clubs and members. Much of this work has, necessarily, gone on quietly behind the scenes with a reduced core workforce, curtailed programmes and a HQ which is semi-operational.

We very much recognise that there remains a great appetite to "nail the date" when it may be safe for the sport to fully return. When the sport does return, even if under relaxed restrictions, it must be ready to do so in an organised and responsible manner. However, it is important that everyone who enjoys the sport is guided by the simple message – Ski-Ride Safe & Stay Safe.

While we cannot of course yet identify a date in the diary, it is right to put in place a proper framework for water skiers and wakeboarders – BWSW will provide our clubs, ski centres and cable parks with a series of simple guidelines to help plan the steps on the journey back to the quiet enjoyment of the sport. This will be another challenge however it is a key responsibility to balance the issue of public health while at the same time ensuring the vitality of our sport. We will recover fully – when the time is right …

A phased return for the sport - the risks that various sports and activities present are very different, and so we are advocating that a phased return to activity is the best approach and we intend to take a lead in issuing more detailed, specific guidance to our members and participants on this point.

Opening of certain facilities – the sport is very diverse and can take place in a variety of multi-activity settings. It is realistic to assume restrictions on the opening of certain facilities, requirements for social distancing and adaptations to the usual "club etiquette" during and even after any easing of lockdown.

Individual, recreational participation - we believe that any first phase of relaxed or lifting of restrictions ought to include a key focus on the return to individual participation to exclude coaching days, group 'come and try it' days and competition. It is clear that social distancing is going to be a part of our work and recreational lives for some time to come and perhaps longer than any of us currently anticipate.

Limitations and guidelines – to be further detailed and in many cases requiring the agreement of your specific club or centre and local environmental health officer or other authorities these are likely to include:
Remaining local; with family members e.g. at a boat owner club; respect of social distancing; respecting access points and local restrictions; cleanliness, washing hands, sanitising equipment; closure of communal changing rooms and showers (caravans may have in-built facilities); closure of club houses and club bars until there is a full lifting of social gathering restrictions.
It is important that any partial relaxation of restrictions does not undermine the wider, collective public health effort everyone has to recognise and adhere to for the longer term.

Patience and empathy – remaining calm and accepting of the situation; recognising that this is the greatest social restriction since World War II which is causing strain, financial uncertainty, mental and emotional distress to everyone. We are planning behind the scenes what further secondary and longer-term phases will look like around club activities, courses, training and competitions and these re-introductions will more likely come more towards the end of the season at the earliest. Getting individuals back on the water to enjoy the sport and support our network of clubs and centres is a clear initial focus at this stage.

Stronger together - members and participants could best support this process by respecting the current government guidance and following the imminent specific water ski and wakeboard guidance we aim to issue. In particular, understanding and supporting the importance of a sensible, phased return towards active full engagement with our very diverse sport across a range of unique facilities.

Regular communication - we recognise the importance of communicating with you and realise that many may have wanted some more specific guidance earlier. Like everyone, it has taken time to absorb the initial shock, adapt to the disruption and gain a full understanding of the current situation and plan where we go from here.
The water ski and wakeboard community has a strong track record of pulling together and supporting each other at times of difficulty and I'm sure it will be no different in this current challenging situation.

With Best Wishes,





Patrick Donovan
CEO