WWA WAKE PARK WORLDS COMING TO THE UK
26 May 2022
The World Wake Association (WWA) and Liquid Leisure will be hosting the 2022 WWA Wake Park Worlds, presented by Nautique Boats, at one of the most progressive wake parks in the world, Liquid Leisure near Windsor, on 14th to 17th July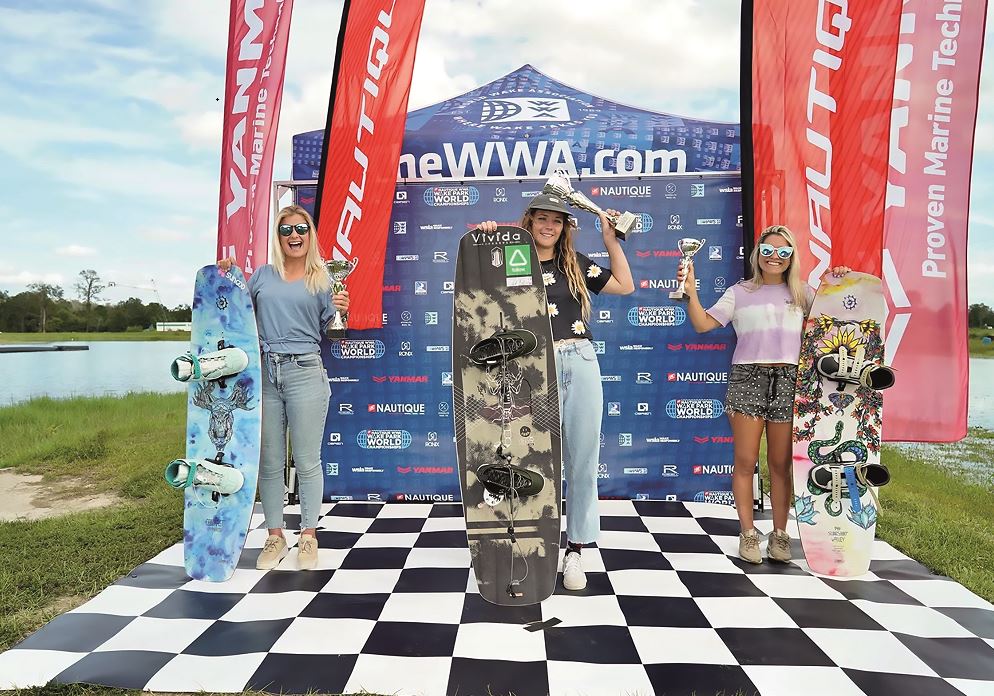 WWA WPWC Womens 2021 Podium – Courtesy of World Wake Association
It's the first time the WWA Worlds have come to Europe and, with Liquid Leisure and its Plastic Playground event being widely respected by the athletes, this event is set to be one of the most anticipated wake park events of the season.
"The WWA is looking forward to this partnership with Liquid Leisure," says WWA president Shannon Starling, "We are combining the coveted WWA Wake Park World Championships with the premier, sport-changing Plastic Playground. We pride ourselves working with athletes and creative organizers that support a constantly evolving sport. This is what Liquid Leisure and Plastic Playground brings to the table. This is a game changer."

The 2022 WWA Wake Park World Championships presented by Nautique Boats will no doubt showcase the most progressive and impressive riding of the season as riders from around the globe make the journey to Liquid Leisure in hopes of bringing home a WWA World title and a piece of the $40,000 prize purse.
Stuart Marston, founder of Plastic Playground and Managing Director of Liquid Leisure stated, "This is a fantastic opportunity to work with the World Wake Association to put together the biggest event in cable wakeboarding since COVID-19. We have missed seeing all the elite athletes together over the last two years and look forward to welcoming both them and the rest of the world back to London, England in July 2022".
The WWA's mission is to progress wake sports at both an individual and global level. They encourage parks from around the globe to bring their teams to Liquid Leisure for a chance to earn their parks' 2022 World Title.
The 2022 WWA Wake Park World Championships presented by Nautique Boats will also serve as a stop on the 2022 WWA Wake Park World Series (WPWS).