On The Edge
'On the Edge' is our fantastic adult participation programme – it offers new adult skiers and riders the chance to get into a water sports discipline and develop their skills.

On the Edge follows a step by step progression of skills through Bronze, Silver and Gold levels (similar to Cutting Edge) so it is easy to track your progress and see how much you have achieved. There are 2 strands of the 'On the Edge' programme - Water Skiing and Wakeboarding.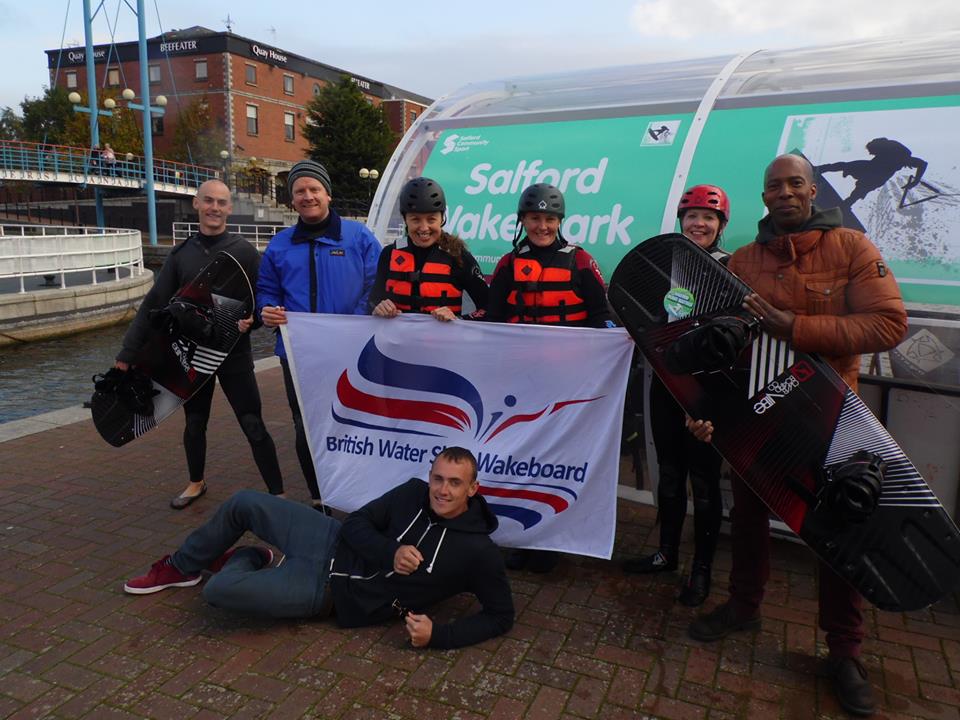 'On the Edge' was launched in 2013 and BWSW worked with 8 clubs to offer the 'On the Edge' programme and get more adults participating in our sport. The clubs offered blocks of 6 sessions to adults that were new or lapsed participants and then offered a pathway for future participation beyond the 6 sessions to encourage them to continue to ski/ride.
Here's what some of the clubs had to say;
'When we heard about BWSW's 'On the Edge' programme, we leaped on it. It is a great way for us to make sure the park is full at off-peak times and we know from our Sportivate experience that a good percentage takes up regular riding after the course.' Lagoon Wake Park
'All our 'On the Edge' places were taken very quickly due to the high level of interest once we were open and the good weather. All the participants completed the course with around 50% returning after the 6 week block had ended. Six of the riders are now very active wakeboarders and some have even competed in regional Grassroots Tour events.' Wakelake
If your club is interested in offering the 'On the Edge' programme, email ontheedge@bwsf.co.uk for more information and to register your interest