BWSW Membership Benefits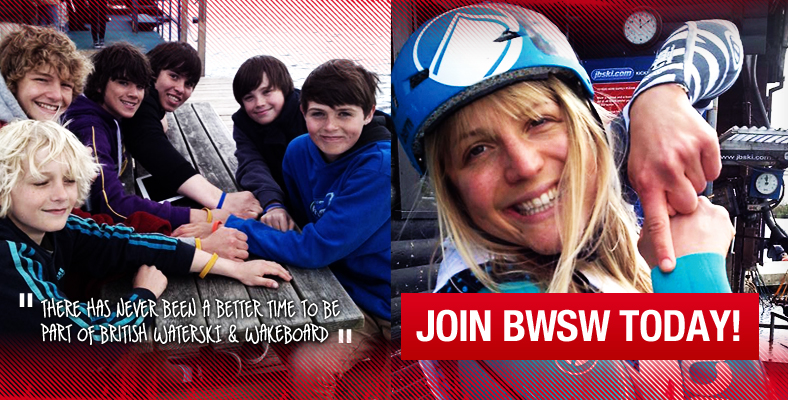 BRITISH WATERSKI & WAKEBOARD is the only recognised voice speaking for Water Skiing and Wakeboarding in the UK. Joining us is the best way of supporting the sport now and for the future. We are a non-profit organisation with all our income re-invested into the continued development of Water Skiing and Wakeboarding throughout Britain, from grassroots level through to our top athletes.
Our vision is to provide great experiences for anyone to enjoy. Our mission is to expand participation, improve performance and beat the world. Joining the federation will help us to support and promote these thrilling water sports in the UK. Every year hundreds of youngsters try the sport for the first time, and want to continue taking part, and with your assistance this will continue. By joining you will help the sport increase in popularity, strengthen our voice when representing the sport to various UK bodies, and ensure that a high standard of facilities is maintained across the UK

QUALIFICATIONS
Access to our range of qualifications… e.g. Coach, Ski Boat Driver Award, International Certificate of Competence, Cable Operator, System 2.0 licences and Competition licences. BWSW qualified Coaches and Officials also receive extra insurance. Please email info@bwsf.co.uk for more information. For further information on the qualifications we offer please visit our Coaching and Qualifications page by CLICKING HERE.

PERSONAL ACCIDENT INSURANCE
As a member you are automatically covered by our personal accident scheme which provides limited benefits which can be topped up if required - cover whilst skiing anywhere in the world or travelling to and from any club, regional, national or international calendared water ski activity organised by British Water Ski & Wakeboard. Registered, qualified volunteer Instructors, Coaches or Officials are covered by 3rd party liability when acting on behalf of an affiliated club or at British Water Ski & Wakeboard events. Note - additional benefits are available and can be "topped up" on payment of a small additional premium.
MAGAZINE
As a BWSW member you will receive our 'British Waterski & Wakeboard' magazine sent to your home four times a year. It contains all the latest news and views plus interesting articles on all aspects of the sport. As a BWSW member you also have access to our online magazine which includes extra articles and images for you.
SUPPORT AND ADVICE
Where can I ski in the UK? How do I take my boat abroad? From everyday questions to specialised technical advice - you will also have access to expert assistance on all aspects of the various disciplines.

SUPPORTING OUR AFFILIATES
If you are a member of an affiliated club or accredited site we support your club with access to funding and grants. Our support gives clubs the opportunity to run a project, to attract new members, organise an open day, purchase new equipment, improve their facilities, train coaches & volunteers or promote the club more within the local community. Clubs need to be sustainable and we aim to help as much as we can.
OTHER BENEFITS
• Huge savings with our discount schemes - click here for further information
• Cutting Edge - Youth award scheme
• On The Edge - Adult award scheme
• Access to a range of courses and seminars held throughout the year
• Personalised Membership Card and MyBWSW online