Inclusive Sites
Water skiing and wakeboarding are both inclusive sports which with the right attitude and some adapted equipment can mean those with even the most complex impairment can have a go at the sport.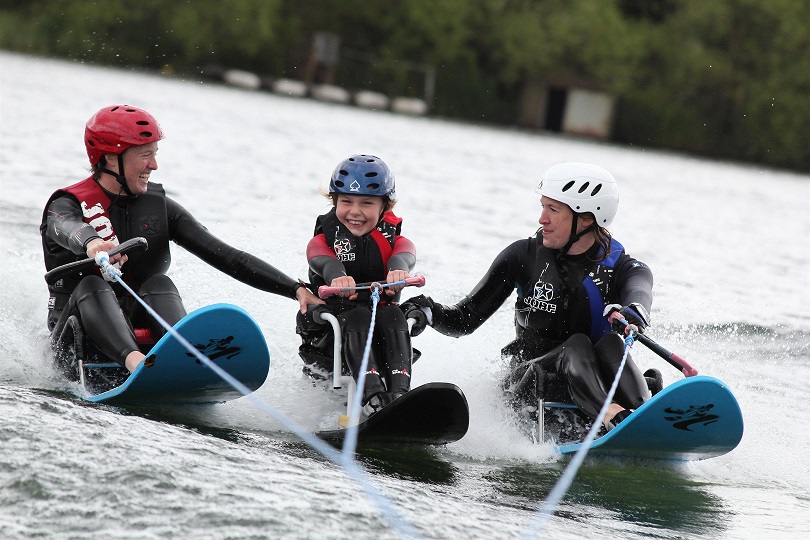 BWSW is working to support affiliated clubs and accredited sites to become more inclusive and be confident to offer sessions to and cater for disabled people.
It is important to realise that there are many types of impairment that don't require adapted equipment - just the right attitude and an awareness of small adaptations that may be needed.
BWSW Inclusive Sites will;
Have a positive and inclusive ethos at the site

Offer sessions to disabled participants and groups including beginner, taster and family sessions (sites may have a specific impairment focus)

Have well supported and trained staff and volunteers

Have the necessary adapted equipment for the sessions they offer

Run social events for like-minded people
Below are our recognised Inclusive Sites;
Use our Club Finder to locate your closest Inclusive Site
Being more inclusive
Being 'inclusive' is something that all clubs should work towards in terms of having a welcoming attitude to all, regardless of age, gender, religion or ability. Being inclusive of disabled people means ensuring every member and visitor feels valued and receives equal opportunities.
As a club you can include disabled people in a variety of ways. Some clubs run fully inclusive sessions which include all its members. Other clubs have bespoke groups and sessions for disabled people, but they are still delivered within the main club structure. These both benefit disabled people to enjoy sport as much as non-disabled people.

There is not one set way to improve inclusion. It is about satisfying the needs of all your members and sports.

BWSW can support you in various ways to achieve this;

Finding local disability training / workshops
Funding for Disability Training via the BWSW Disability Training Fund
Use the Cutting Edge Inclusive resources
Help to find local groups and contacts
Gain advice and support from National and Local Disability Organisations
Access to resources to help improve inclusion
If you would like more information about becoming more inclusive, considerations and adaptations for disabled participants or offering sessions to disability groups – email inclusive@bwsf.co.uk
Related links
BDWWA aim is to introduce newcomers to the fantastic sport of water skiing, regardless of physical or learning ability.