Setting up a Club or Facility
There is no checklist or set rules for setting up a water ski and wakeboard club or cable site however British Water Ski & Wakeboard can offer advice, support and skills through its network. You may face a number of issues with regards to planning applications, health and safety, insurance and environmental issues to name a few. BWSW can help to make these issues seem more manageable on your way to setting up a new club or facility.
BWSW has a small Development team who can assist new clubs and facilities with all the complexities of starting up. We offer a consultancy service for non members backed by the knowledge and reputation of a national sports governing body. For affiliated clubs, there is the opportunity to access our development resources and support for free.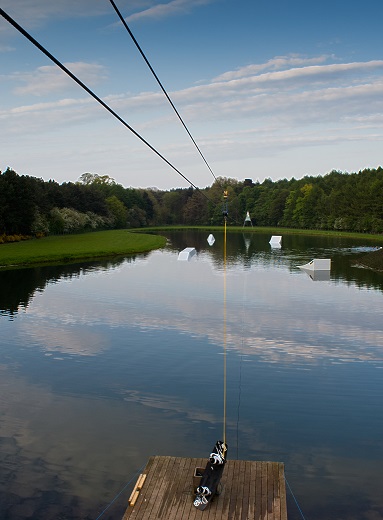 Photo: Thanks to Dave Lochhead and Foxlake
If you are thinking about or in process of setting up a club or facility, please complete the 'New Club Information Request' form or contact development@bwsf.co.uk