ASHER & WINTER PODIUM AT PRO TOUR OPENER
2 May 2022
Will Asher and Freddie Winter finished 2nd and 3rd respectively at the Swiss Pro Slalom in Clermont, Florida, USA, on Sunday 1st May. It was the first competition in the 2022 Waterski Pro Tour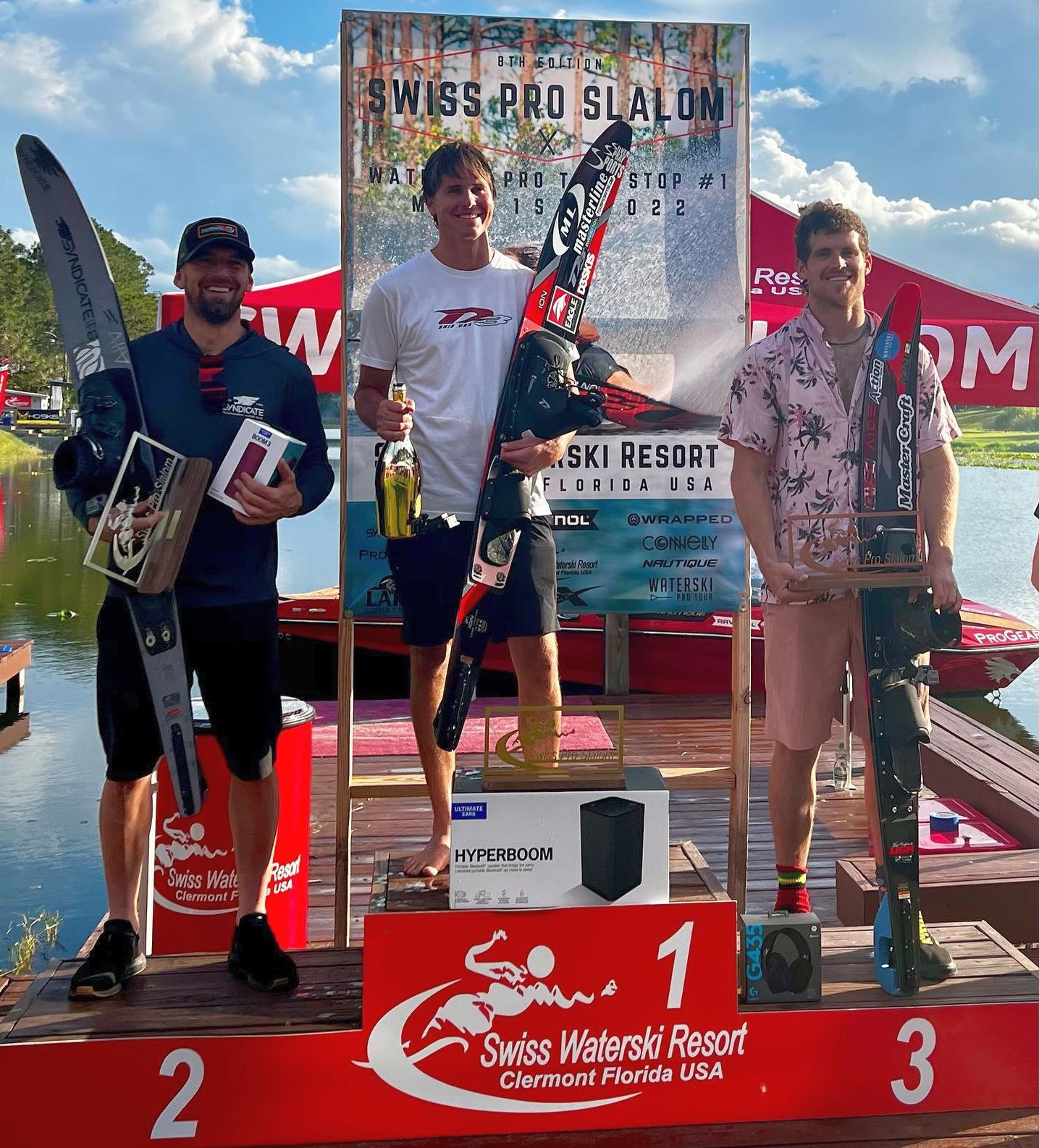 It's a great start to the northern hemisphere season for GB's two top-ranked slalom water skiers. They are both former men's slalom World Champions and former champions at the Swiss Pro.

Will scored 4.5 @ 10.25 metres in the final, just half a buoy behind the winner, Nate Smith, of the USA, who is the current World Champion and world record holder. Freddie scored 3.5 @ 10.25m for third place.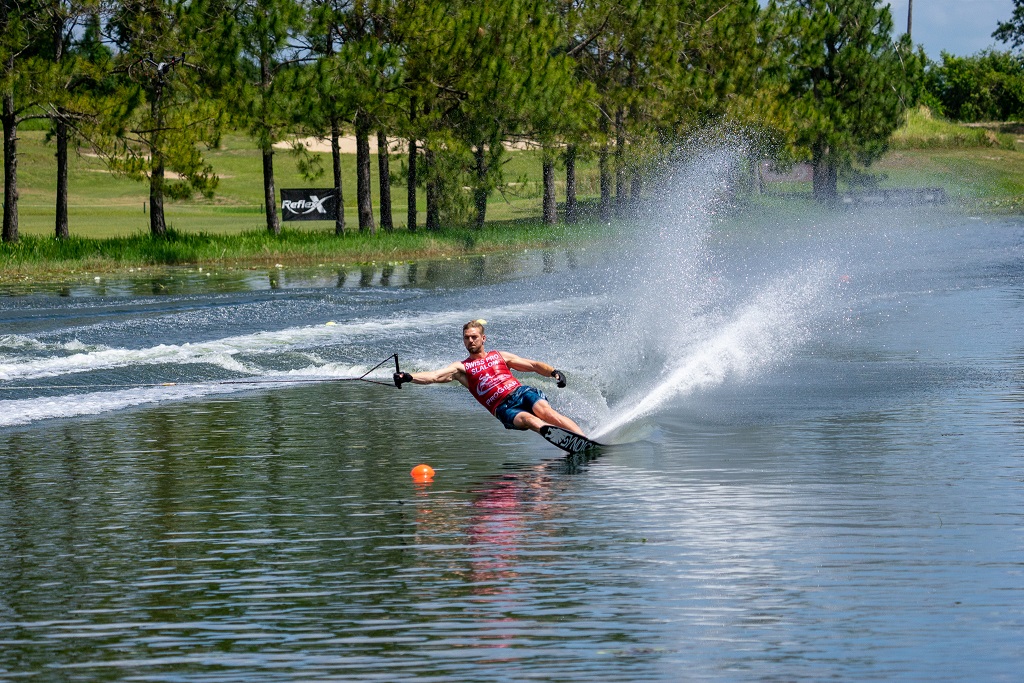 Photo credit: Waterski Nation

The result was particularly welcome for Freddie, who was not sure he would make it to the start dock after being out with Covid in the week leading up to the competition. It was not the best preparation but he tested negative the day before the event and decided to test his fitness.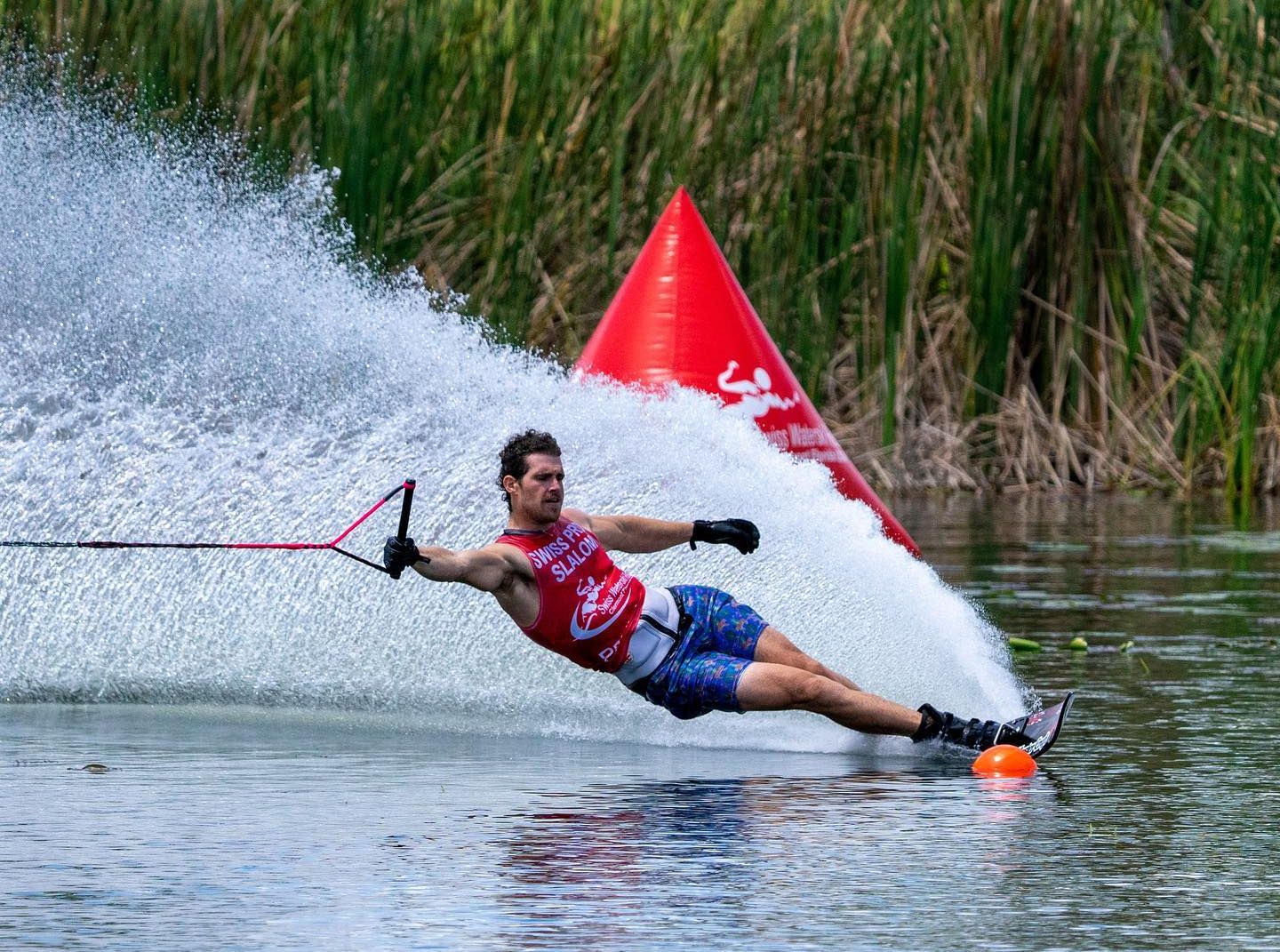 Photo credit: Waterski Nation

Rob Hazelwood was the only other British skier in the 8-man final. He finished 6th with 4 @ 10.75m but he didn't go home empty handed. He won the Rope Tension prize for the men's strongest pull – a massive 455kg (1,003lbs).

The Swiss Pro was a great example of our strength in men's slalom skiing. The final had more skiers from the UK than any other nation and 8 of the 25 who lined up for the preliminary rounds were British.

The other GB placings were: Joel Poland 11th; Arron Davies 15th; Tom Poole 16th; Calum Heath 20th; Ben Turp 23rd.

The next big pro event coming up is the biggest one of them all - The Masters in Georgia, USA, from 27th to 29th May. Freddie Winter goes in as defending men's slalom champion. The Masters includes slalom, trick, jump and wakeboarding competitions.