Cutting Edge Boat Competition - Entries Now Open
12 July 2019
This year's Cutting Edge Boat Competition will be held at Cliff Lakes on 16th - 18th August 2019
The Cutting Edge Boat Competition is a national grassroots competition for young skiers and riders aged 16 and under to compete against each other individually and in regional teams and showcase what they have learnt over the last year.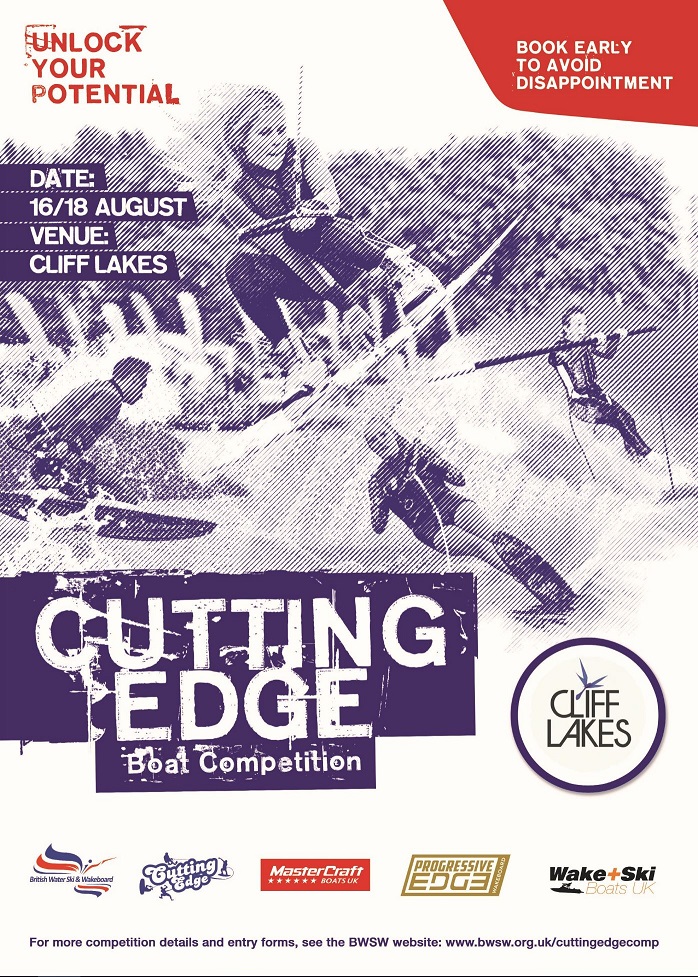 It promotes fun and friendly competition and is perfect for those competing for the first time and those who are keen to progress into discipline specific competitions alike. The minimum standard for entry is 'Cutting Edge Bronze'.
We welcome entries from both teams and invididuals.
CLICK HERE for more information