Freddie Winter & Rob Hazelwood Take Top 2 Spots At Pro Event
1 September 2021
Slalom specialist Freddie Winter just pipped three-eventer Rob Hazelwood in a gripping climax in the men's slalom final at the latest pro event, the California Pro-Am in the USA. . .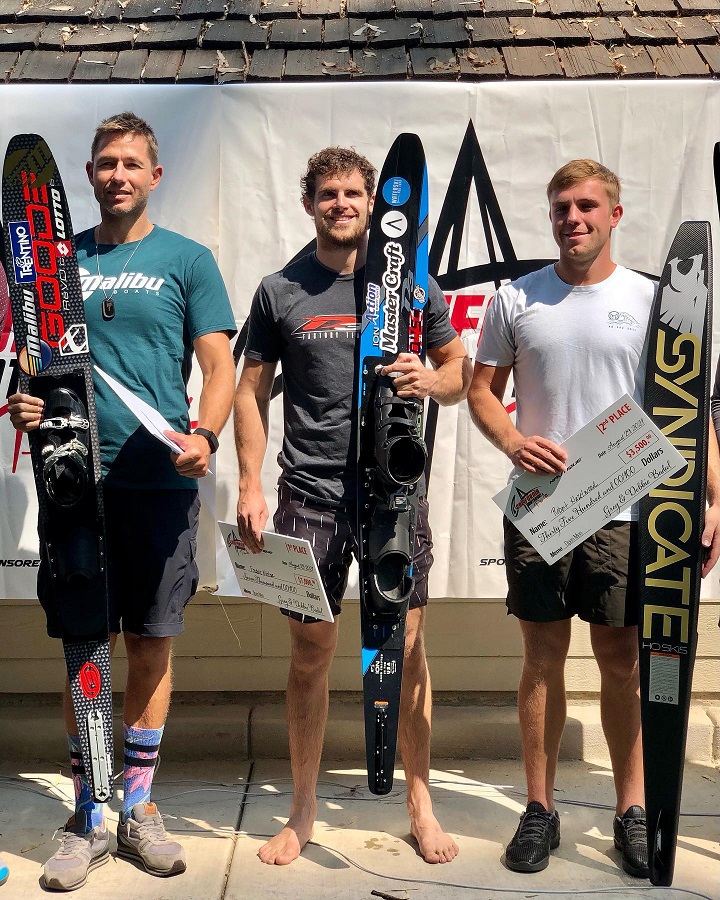 Thomas Degasperi, Freddie Winter, Rob Hazelwood - photo credit: Waterski Pro Tour
For Freddie it was a return to the top of the podium after second place finishes in the two previous pro comps. The win propels him back to the top of the standings in the Waterski Pro Tour, a series of elite competitions held in the USA and Europe.

As Britain's top - and one of the world's best - slalom specialists, former World Champion Freddie is regularly in the medals, but this was Rob's first professional podium. It is a massive achievement for a non-specialist to make the top three in an individual event and, at 22, Rob was one of the youngest competitors.

"I still can't believe how this weekend went!" he said.

"I've a had a strong season making top 8 for finals in every event but was getting stuck at the bottom of the pack when it came to ski finals. So to break through with a second and ski so consistently just feels amazing and makes me excited to hopefully finish the season off strong."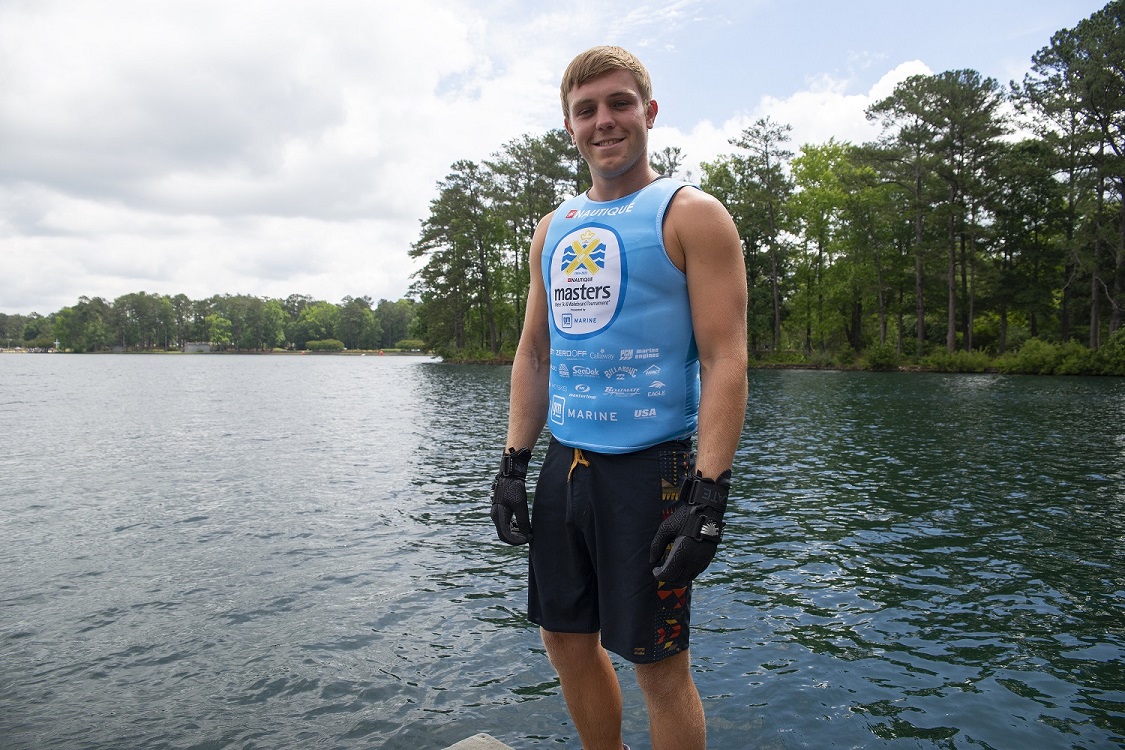 Rob Hazelwood at the 2021 Masters - photo credit: Vincent Stadlbaur


Great Britain had three skiers in the top four with Rob's cousin, Will Asher finishing 4th.

The event took place at Shortline Lake, Elk Grove, near Sacramento, with the 8 top skiers from the preliminary rounds going into a knockout head-to-head. Freddie came through against Benjamin Stadlbaur of Switzerland and then Will Asher. Rob beat Brian Detrick (USA) before claiming the scalp of two-time World Champion Thomas Degasperi of Italy to set up a final against Freddie.

In the final, the two could not be separated, each scoring 3 @ 10.25m. The rules mandate that there must be a winner so there was a run-off. Both again scored 3@10.25m. So, to a second run-off. Again, both scored 3. The third run-off saw Freddie go out first and score 3.5 buoys. This time Rob could manage only 1.5 to take second place.

There are four remaining stops in the 2021 Waterski Pro Tour, including the World Championships, which take place in Florida, USA, in October.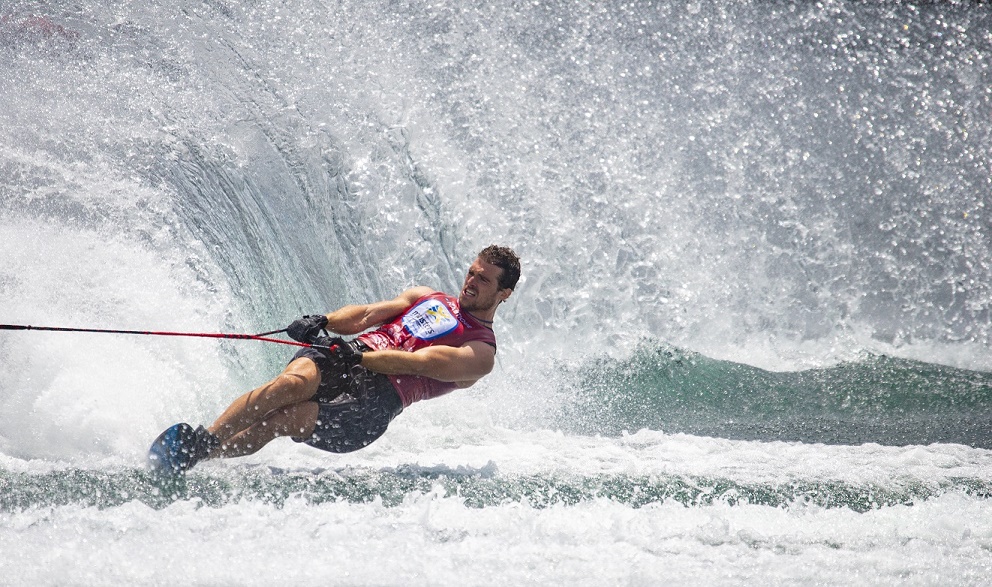 Freddie Winter, winning the 2021 Masters - photo credit: Vincent Stadlbaur