GB Waterskiers Ready to Take on the World
3 October 2023
A squad of 14 will represent Great Britain at the 2023 IWWF World Waterski Championships which get underway at Sunset Lakes in Florida, USA, next week.

The 11 men and 3 women are among more than 200 competitiors from 35 countries taking part. They will be hoping to repeat the medal success of the GB contingent at the last Worlds in 2021.
The star of the show in 2021 was Joel Poland who became the first Briton for 44 years to win the Men's Overall world title. Joel also won silver in the jump and set a new overall world record at the Championships. This year he has broken the world record twice more, though the most recent of those records is still subject to official ratification.
Will Asher was GB's other individual medallist in 2021, with bronze in the Men's slalom. The medal tally was completed with an impressive Team silver, which was GB's best result at an Open Worlds in 38 years.
Both Joel and Will are, once again, in the squad and their form this season suggests they are strong prospects for more medals. Will is a two-time World Champion in slalom (2005, 2009) and has won seven World Championships medals in his long waterski career.
There are also high hopes for another former World Slalom Champion Freddie Winter, who won the world title in 2017. He is arguably in the form of his life - he has been a medallist at every professional competition he's contested this year and has topped the podium four times. Jack Critchley, who was 4th in the jump in 2021, is another potential contender, having twice this year jumped more than 70 metres in competition.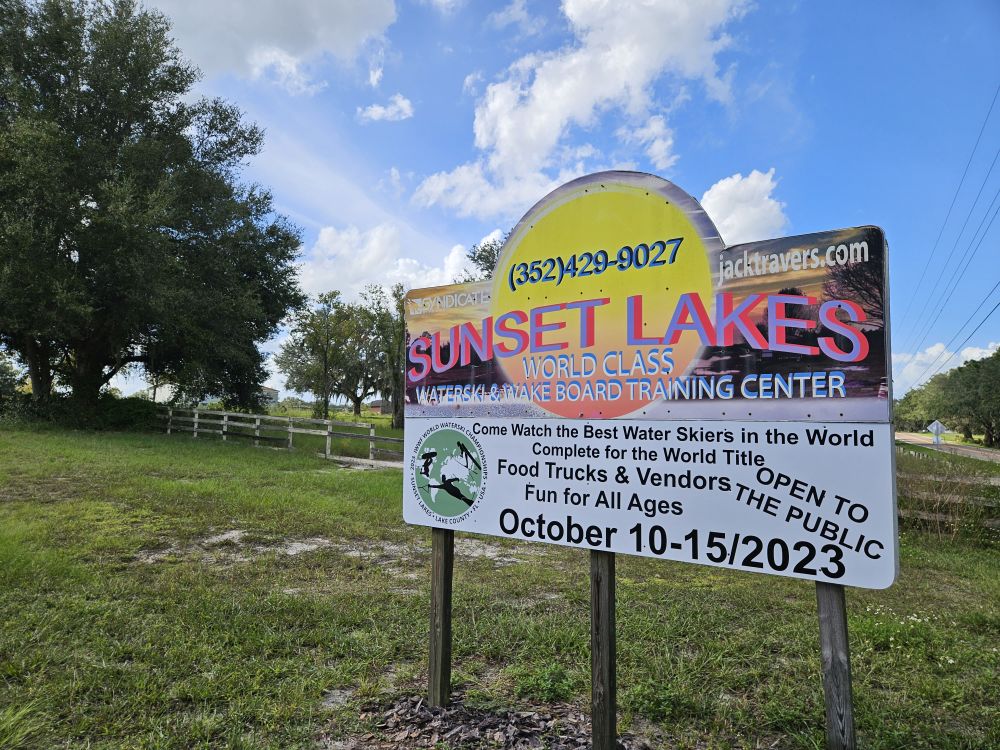 Jack Travers Sunset Lakes
The full squad is:
GB TEAM
Joel Poland - slalom, tricks, jump, overall
Rob Hazelwood - slalom, tricks
Luke Outram - slalom, tricks, jump, overall
Sanchia Outram - slalom, tricks, jump, overall
Jack Critchley - slalom, jump
Jennifer Benjamin - slalom, tricks, jump, overall
INDIVIDUALLY QUALIFIED
Will Asher - slalom
Freddie Winter - slalom
Tom Poole - slalom
WILDCARDS
Arron Davies - slalom
Charlie Emmett - slalom
Ben Turp - slalom
Katie Nutt - slalom
Harry Spavin - jump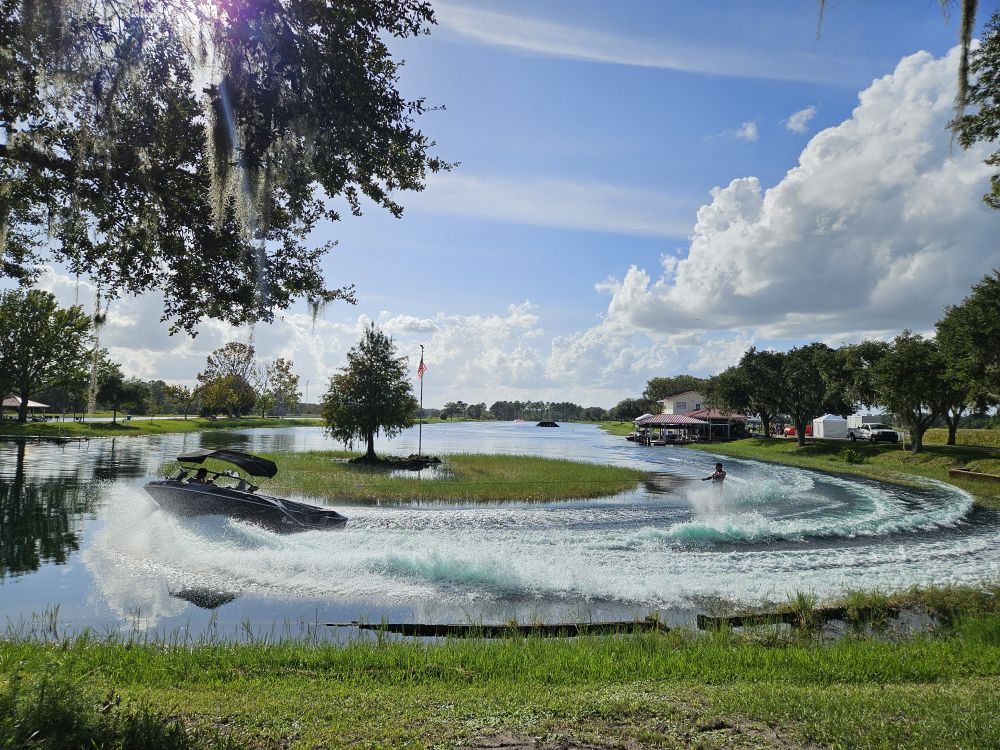 Practice underway for the 2023 Worlds at Sunset Lakes
The squad will be joined in Florida by Team Captain, Steve Sopp and Team Physio, Tom Williams.
"All the squad members are looking forward to the World Championships which are the climax of a long season of training and competing," Steve said. "It is the ambition of every waterskier chosen to represent their country to perform well at the Worlds and Great Britain has a strong pedigree, producing many World Champions and medallists since the 1960s.
"After our success at the last World Championships, expectations are inevitably high and I know that our athletes will be doing everything they can to match or exceed our results in 2021."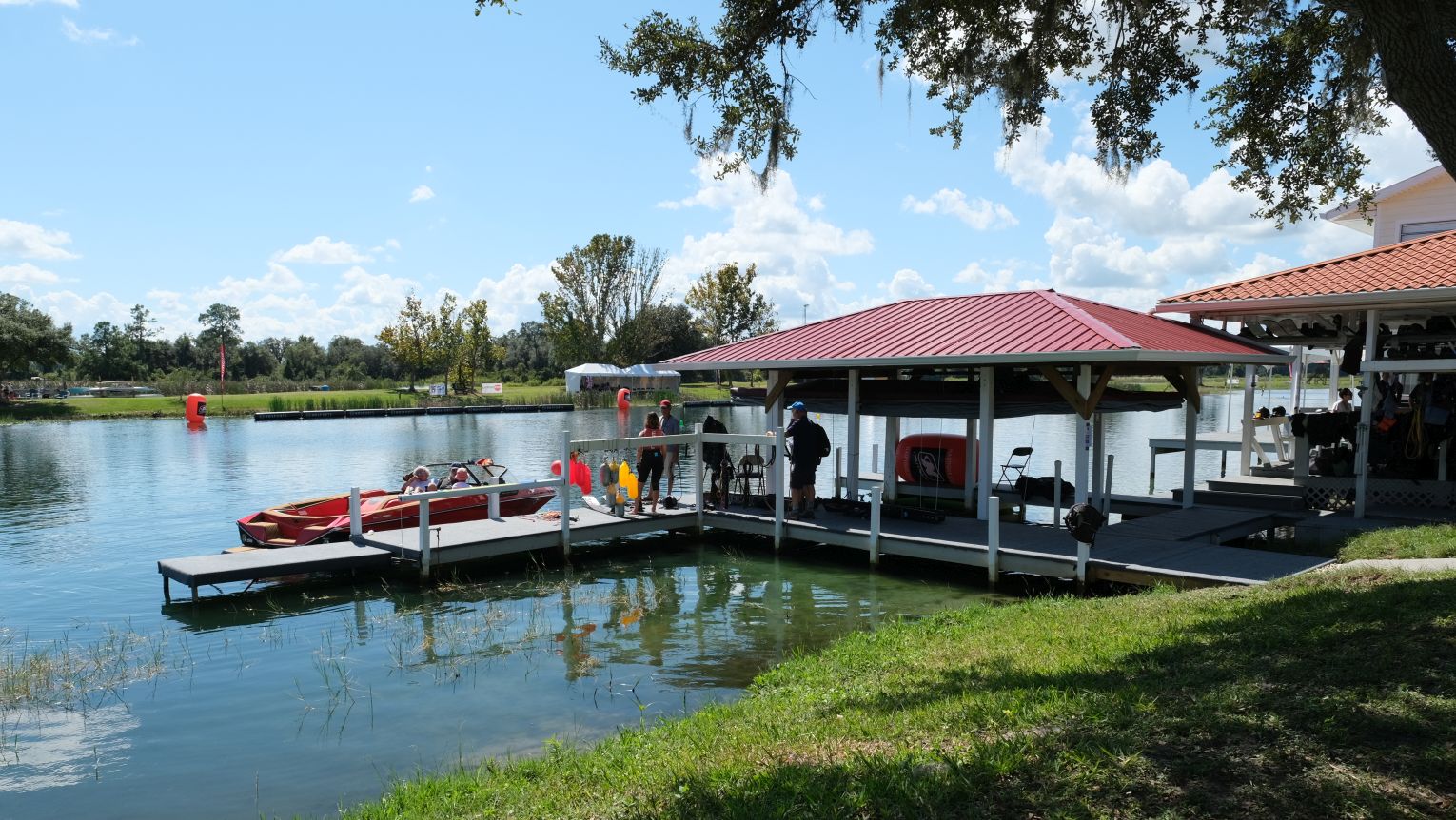 Sunset Lakes during the World Championships in 2021
The 2023 IWWF World Waterski Championships take place at the same venue as the 2021 Championships, Jack Travers Sunset Lakes, Groveland, Florida, from 10th to 15th October. The schedule and live results can be found here.
Every buoy, trick and jump will be livestreamed by The Waterski Broadcasting Company.