IWWF World Wakeboard Championships
24 November 2019
Eleven BWSW riders competed at the Championships which took place in Abu Dhabi in the United Arab Emirates from 19-23 November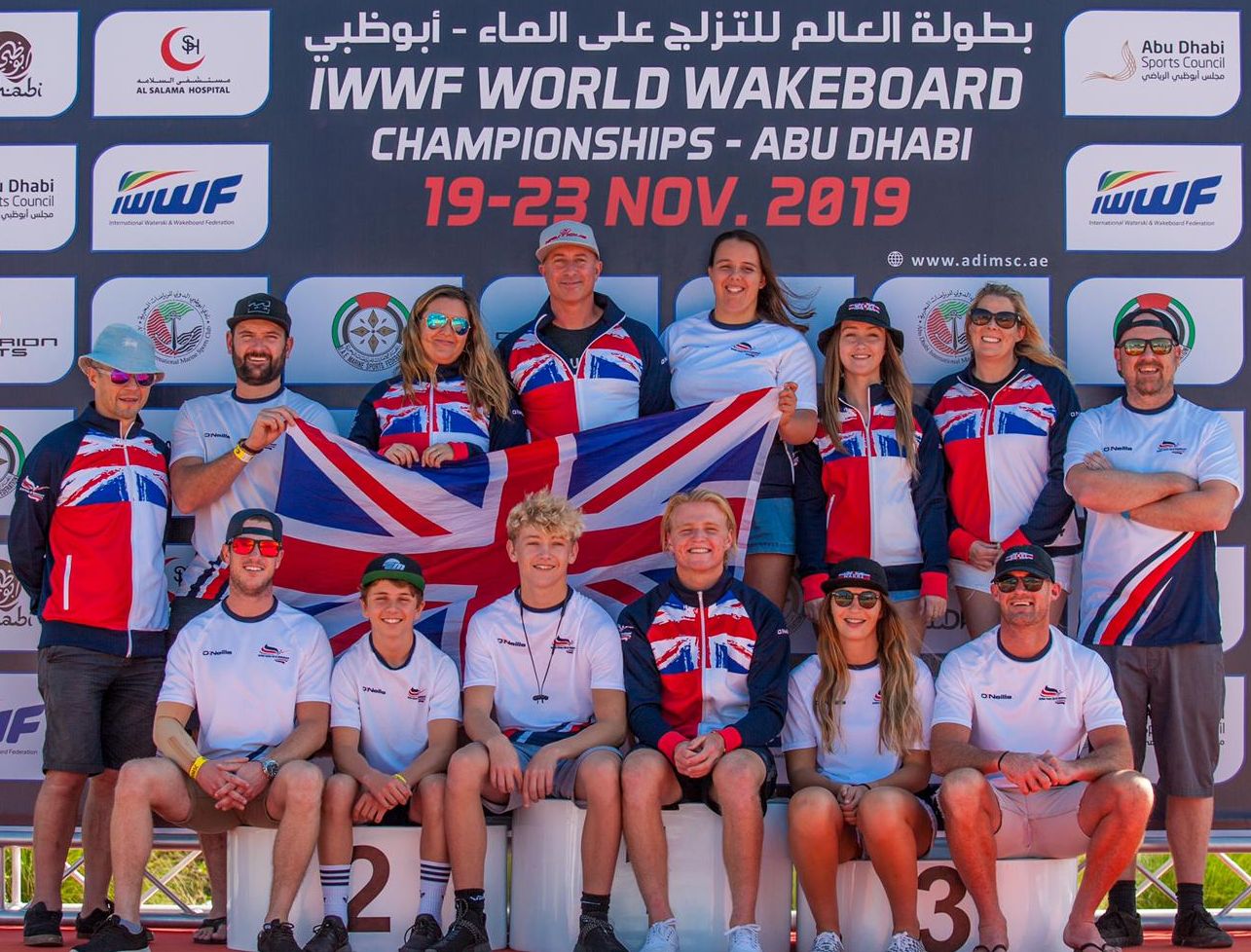 There were some strong performances from the team, which finished ninth overall out of 31 countries.

The 2018 Junior World Champion Luca Kidd had set out to make his mark in his first IWWF World Championships competing alongside the senior men.

Still only 18, Luca opted to go in the Open Men category rather than defend his junior title.

The UK's most successful ever boat wakeboarder has already beaten the best in the world in professional competition this year and had finished just off the podium in fourth at the inaugural World Beach Games in Qatar in October.

Luca was one of 27 riders lining up in a super-competitive Open Men's event in Abu Dhabi.

He made it to the semi-final, having qualified over two previous rounds. However, a fall near the end of the second of his two runs in his semi-final meant he couldn't quite match his earlier scores.

He finished fourth in his semi with only the top three to go through. He was agonisingly close to making the six-man final and challenging for a medal.

Katie Batchelor (22) rode well to make the top 10 in the Open Women's category.

Coming into the event fresh from topping the podium in the Amateur Division at the WWA (World Wake Association) World Championships in Mexico, she showed she is more than capable of challenging the Pros.

She made it to the semi-final and was only one place away from earning a spot in the final.
In the age category events, there was a near miss for Sarah Partridge, who is also a member of the RAF Wakeboard team.
The former World Championships bronze medallist went in the Masters Women (over 30s).

With only five riders contesting this category, all went straight through to the final.

The 35-year-old had qualified in third place but finished outside the medals.

"I'm really pleased to take fourth place," she said.

"A huge thank you to the organisers, Team GB, BWSW and the Royal Air Force for all their support in getting me here.
"I'm looking forward to training for the next Worlds where I will be putting in a strong fight for the top spot."

The rest of the GB team was made up of: Charlotte Millward (24), Open Women; Melissa Lock (18), Junior Women; Joseph Humphries (15) and Travis Beaton (18), Junior Men; Dale Crossley (36), Matthew McCreadie (31) and Team Captain Ross Phillips (36), Masters Men; Mark Goldsmith (46), Veterans Men.

They were supported by Jeremy Nevill (team manager), Emma Phillips (therapist) and Mark Osmond.

"I've been really proud of Team GB Wakeboard who have had an incredible 2019 IWWF World Wakeboard Championships," said Jeremy Nevill.

"Our 11 athletes rode well and everyone has given their all for Team GB across the entire squad."
The full results on available on the IWWF website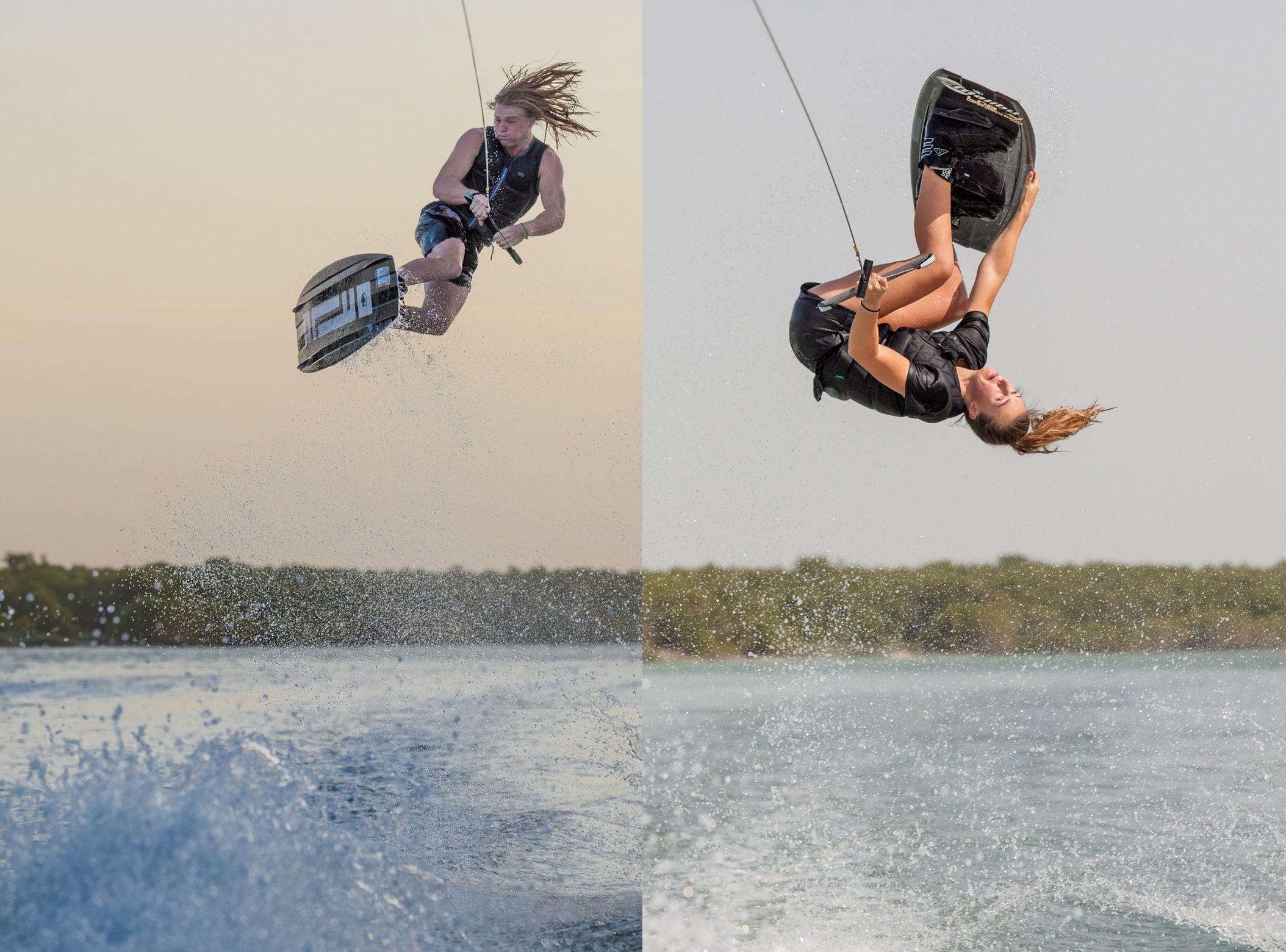 Photo Credit: Mark Osmond