Joel Poland is Overall World Champion & Team Win Silver!
18 October 2021
Joel Poland has achieved what no Briton has done since 1977. He has become the Overall World Champion at the IWWF World Waterski Championships held at Sunset Lakes, Florida, USA…..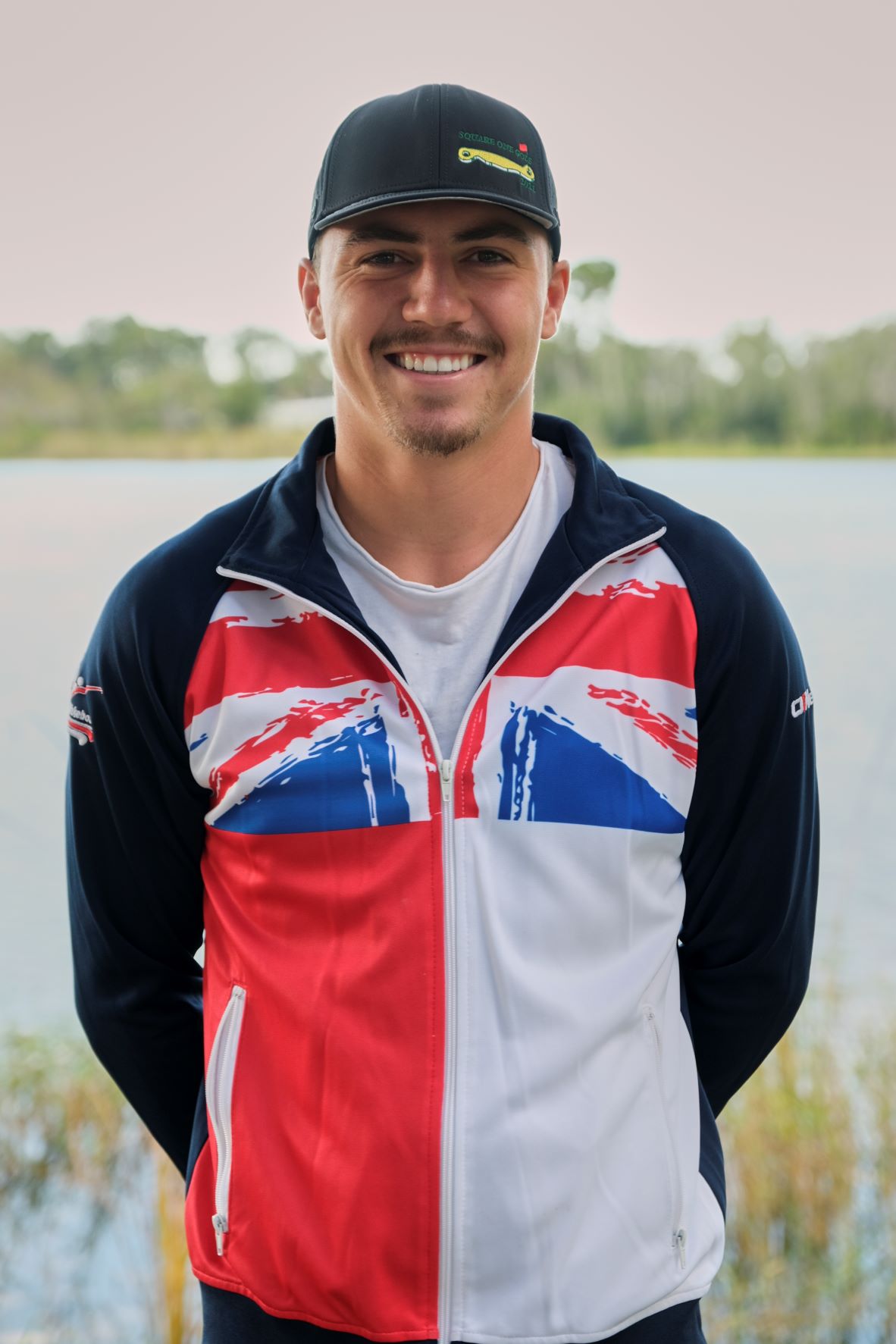 Joel also set a new pending overall world record with huge scores in all three events of slalom, tricks and jump in the preliminary round.
As well as the overall title, Joel won a silver medal in the jump achieving his longest ever distance of 69.5 metres in the final and spearheaded the Great Britain Team to a brilliant silver medal behind Canada and ahead of the USA.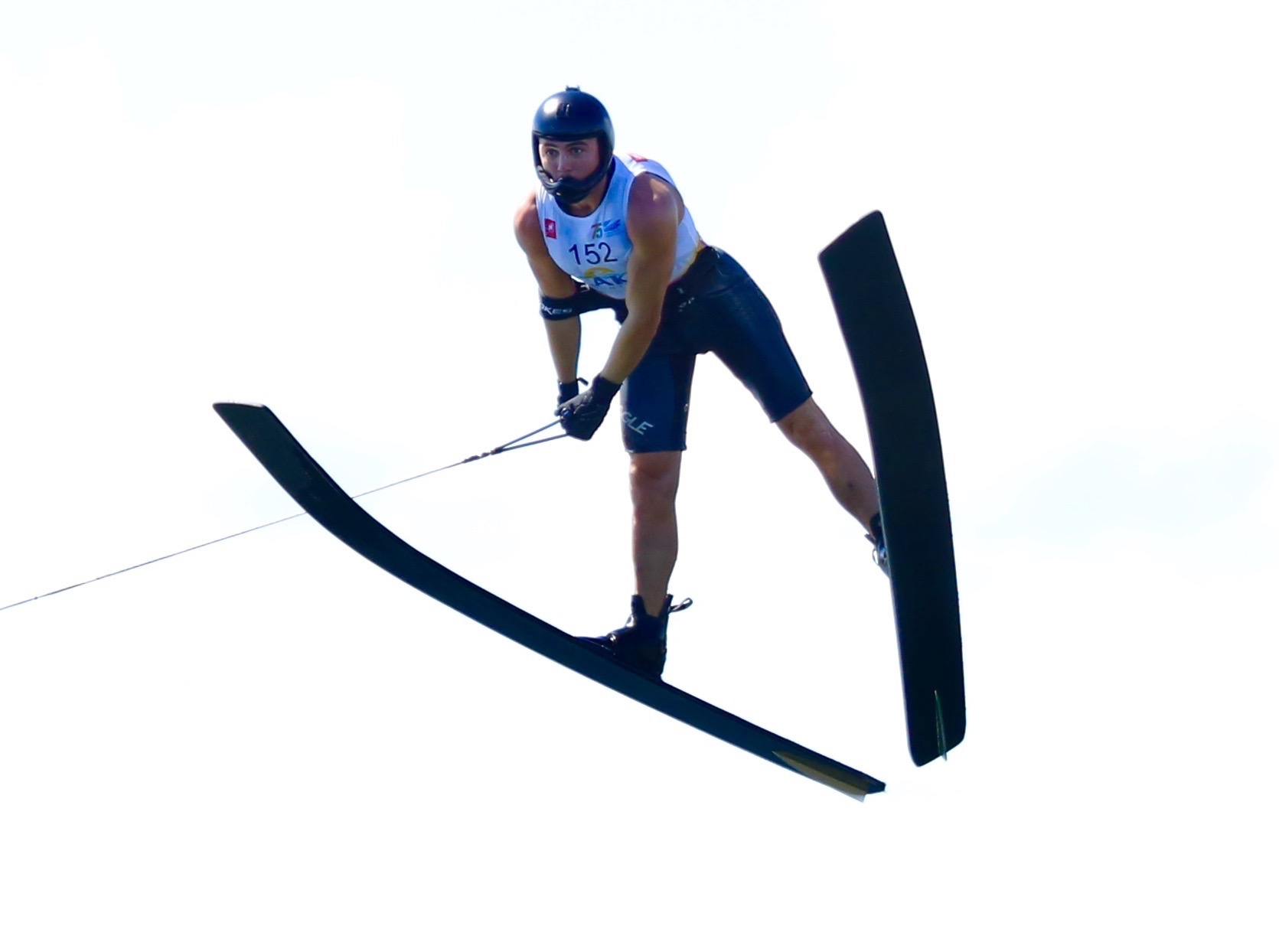 It was a nail-biting end to a great competition as the overall world title came down to the third and final jump of the last competitor on the water in the Championships, Dorien Llewellyn of Canada. He was the only skier who could have pipped Joel to the overall title but he needed a massive jump of more than 72 metres to do it. It proved too much and, with the realisation of his achievement, Joel slumped to the ground, overwhelmed with emotion, before hugging his dad, Rob, who had flown from the UK for just three days to watch his son compete.
"Say it again," Joel said, when addressed as the new Overall World Champion, adding: "I'm an emotional wreck right now."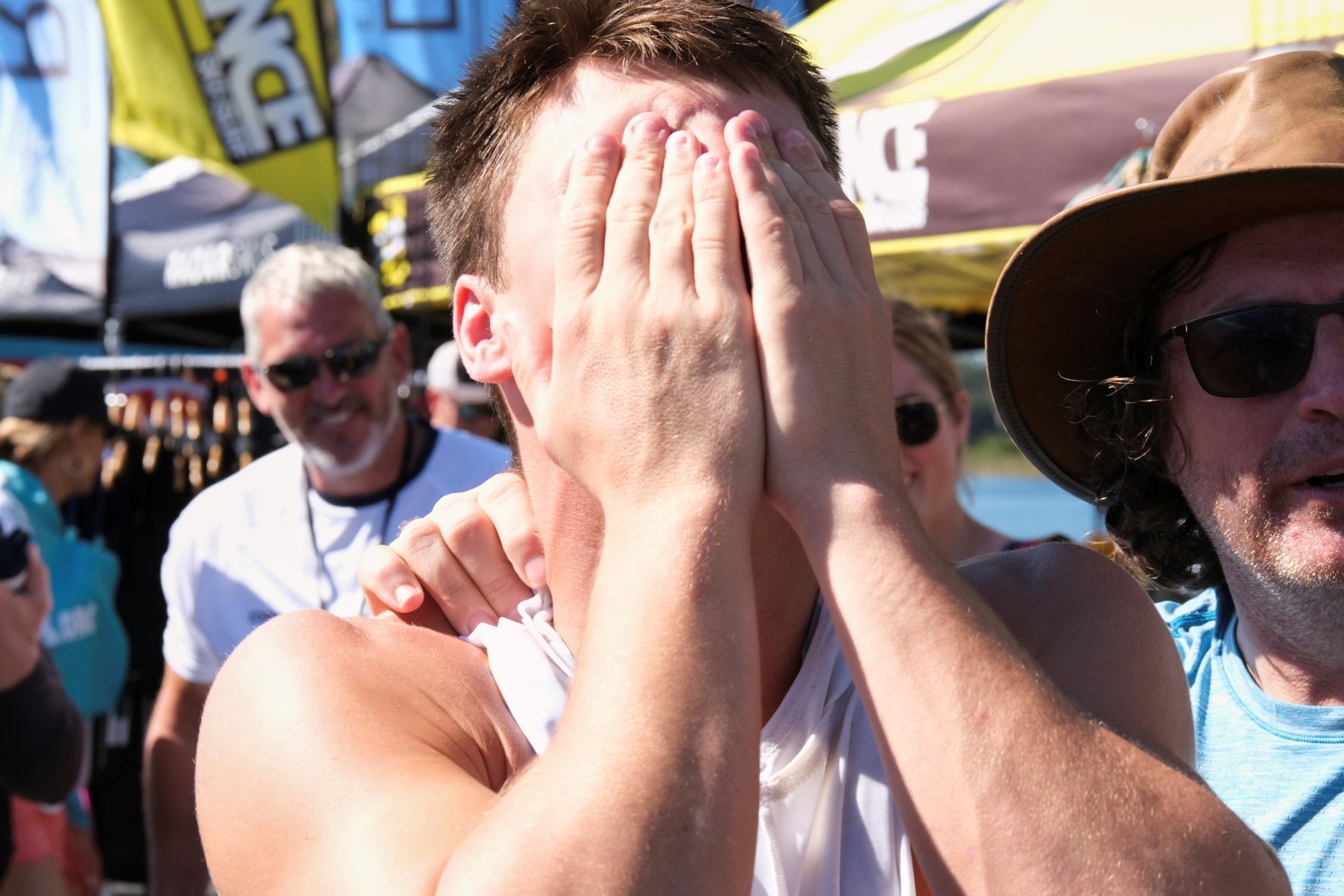 He thanked his coaches, parents and support team.
"All of you have backed me from the beginning. You've been there every step and that support has built and built and built and I can't thank you enough."
Joel is now, without question, one of the greatest athletes in British water skiing history and, at just 22, has years ahead of him in the sport. He follows in the footsteps of Mike Hazelwood, the last Briton to be Overall World Waterski Champion in 1977. Hazelwood's nephew, Will Asher, also made it onto the podium for GB, winning individual bronze in the men's slalom and another of his nephews, Rob Hazelwood, finished 4th overall.
BWSW Chairman, Martin Winter, was lakeside watching the drama unfold.
"What a performance from Joel in Overall and Jump," he said. "44 long years since Mike Hazelwood cemented the UK's position as a premier water ski nation as overall champion, Joel has repeated the feat.
"It's so appropriate that in bronze medallist Will Asher and 4th overall skier Rob Hazelwood, Mike's nephews played a key part in this year's British charge.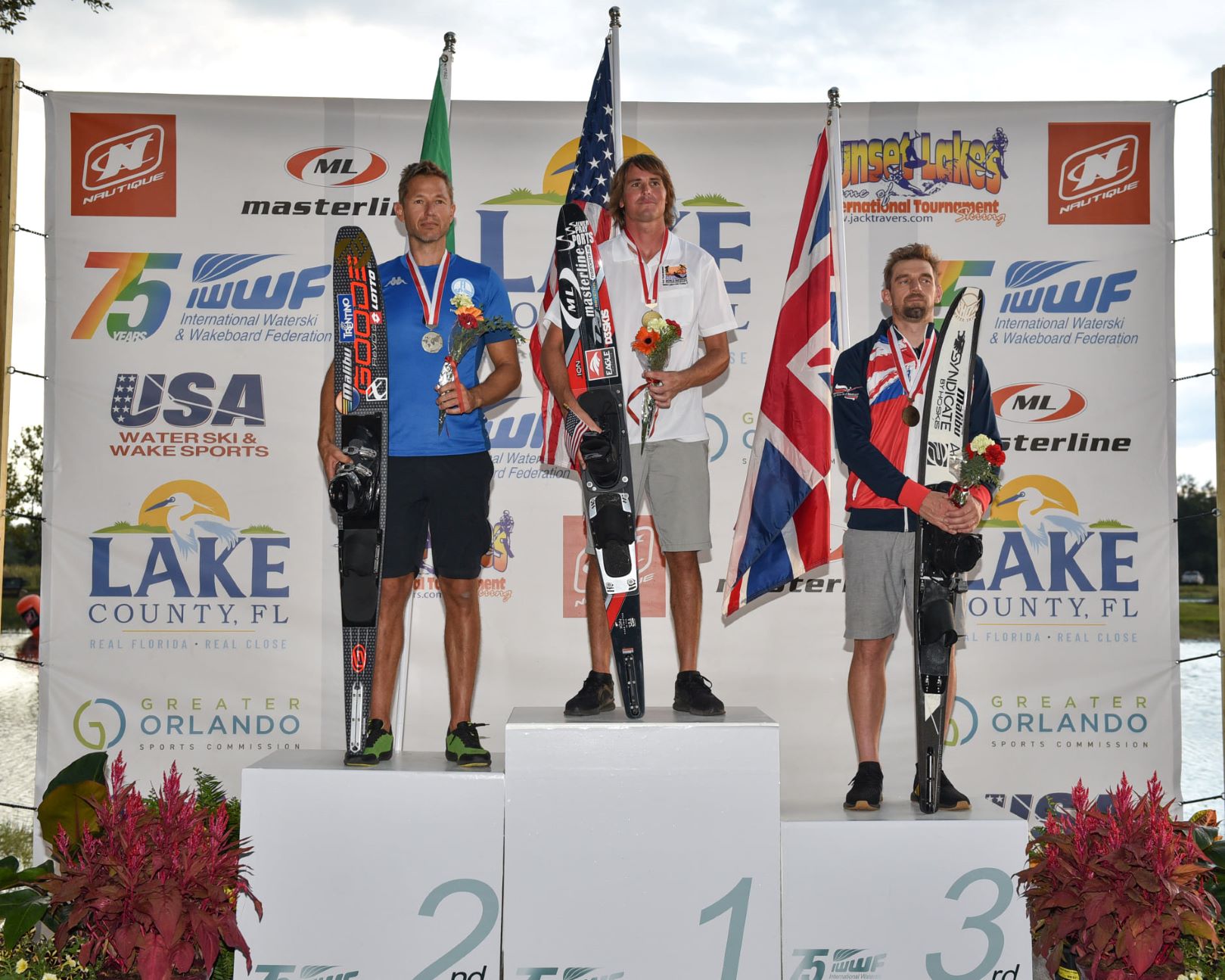 "To top it all, pressing the USA so close in their own backyard and beating them to take Team silver made this a tournament to remember for one of the UK's top World Championship winning sports, across the three water ski disciplines."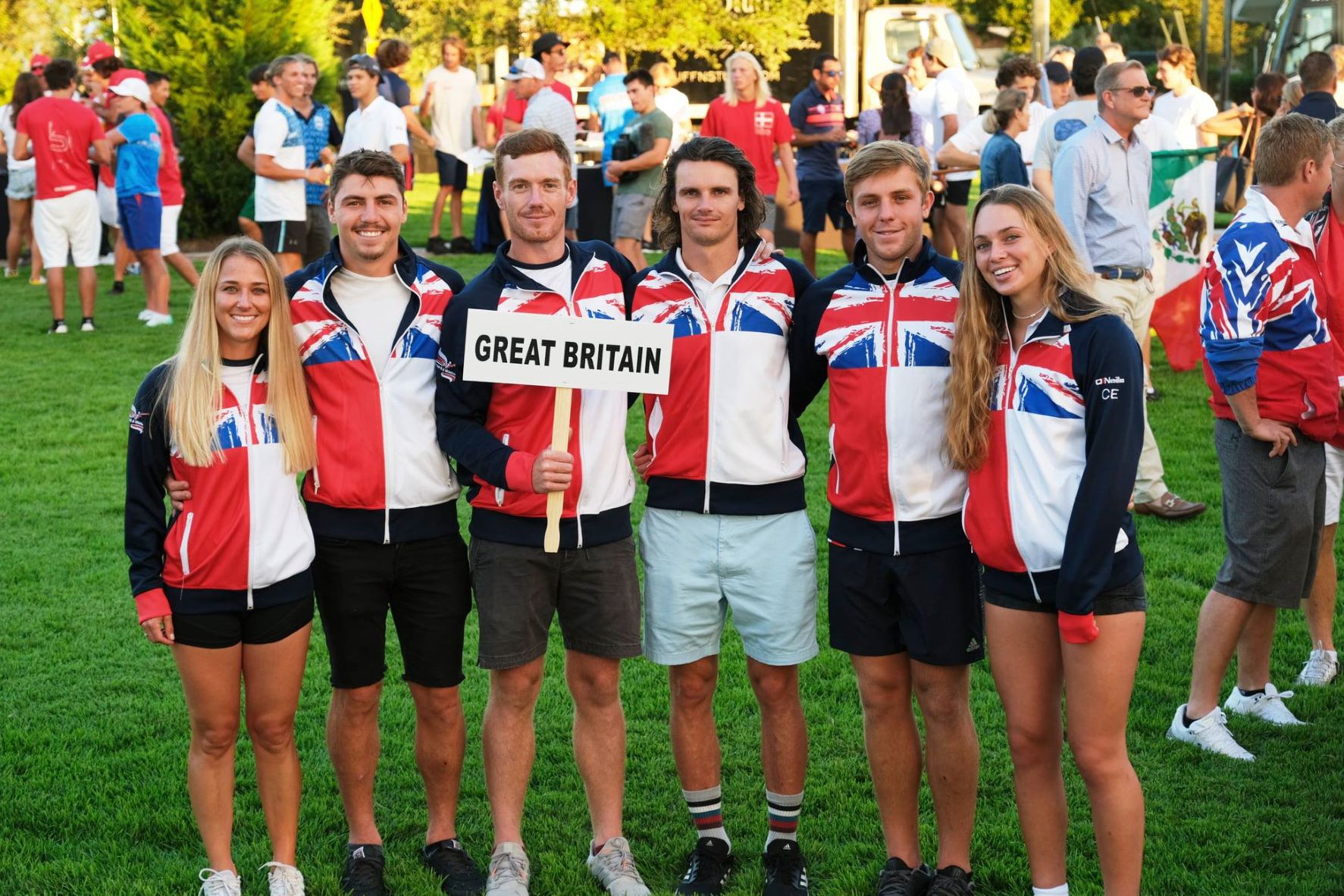 A huge congratulations to Joel, the six team members who won silver – Joel, Rob Hazelwood, Jack Critchley, Luke Outram, Katie Nutt and Eleanor Benjamin – and the rest of the GB skiers who competed: Will Asher, Freddie Winter, Arron Davies, Harry Spavin, Steve Critchley, Tom Asher, Jennifer Benjamin, Georgia Fearn, Charlotte Wharton.
Thanks to the support crew - team manager, Mark Beard, doctor Jeremy Stephenson and physio Tom Williams.