Michael Woodgate Remembered
18 December 2020
The British skier died in November, aged 28. The winter edition of our magazine pays tribute to Michael, who was Head Coach at the University of Louisiana Monroe. Limits on space meant we could not print all of the many personal recollections we received from his friends. You can read them here and also in the online version of the magazine . . .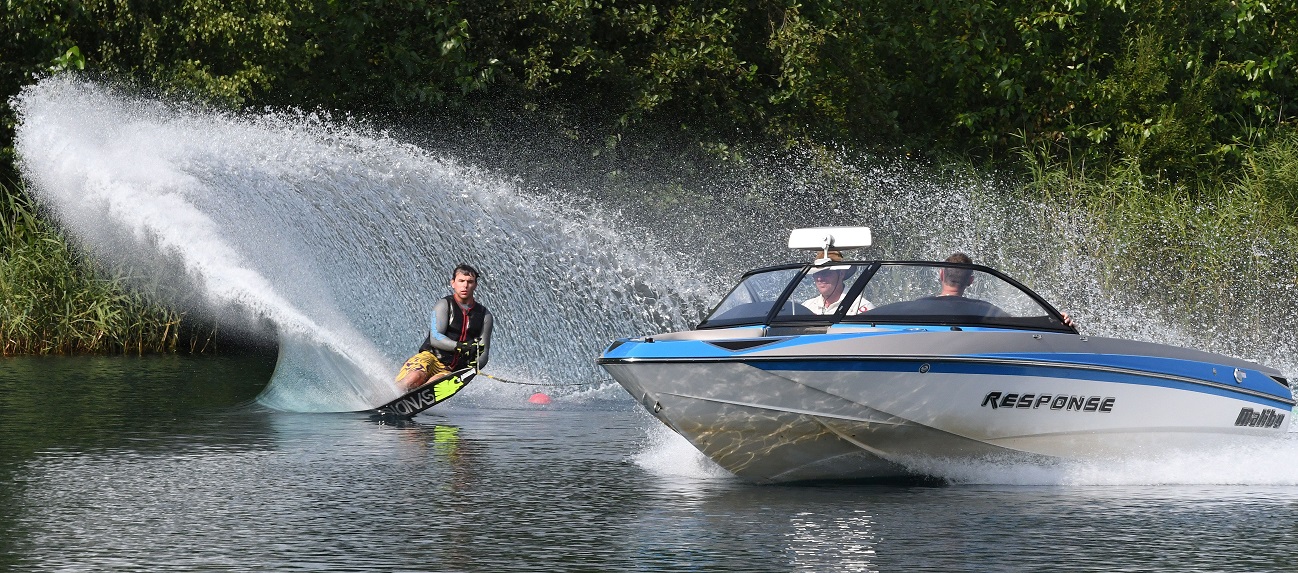 Photo Credit: Mark Dickinson
Rich Forrest, former GB team skier
I remember meeting Woody for the first time at Whitworth Water Ski Centre, skiing with the late and great Andy Knowles. We then got to know each other during winter training with Inessa Potes at Holme Pierrepont in Nottingham at the then national training site with Gary Shipman.
Winter trick training in the UK can be brutal. Cold icy waters primed for a sharp, fast edge followed by a harsh face plant. You could say Woody wasn't a natural tricker, so he was more than accustomed to taking an edge on a wake 180 and feeling his rubber neck seal on his dry suit leak with cold, icy water. Woody would loudly struggle with his parents Karen and Bant or whoever was there to help, prising his head through the tiny rubber hole on his dry suit, occasionally breaking it completely and having to borrow someone else's suit for his remaining trick sets.
I really became close with Woody when he and his family (Bant, Karen and sister Ellen) got a caravan at Hazelwood Ski World. By this time Woody was starting to rip on a slalom ski since he was about 7ft tall, and also having a good poke at the jump ramp, which could sometimes look a bit hairy since he was about 7ft tall, but he flew some respectable distances. I think he would have considered it an added bonus when he landed on his skis.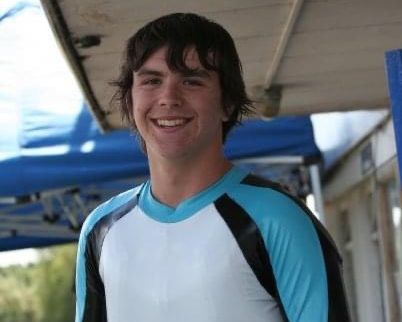 Photo Credit: Jennifer Benjamin. At the 2009 Natonals at Thorpe.
In 2011 Woody joined me at the University of Lincoln where I had been studying already for a year. He soon became a popular hit with my mates with his loud, booming, Yorkshire voice, and hilarious opinions on the world around him. He was one of the gang and top of the guest list at every Stairs House Mafia house party where he could be found bopping and swaying to the music in the basement, with a beer in each hand to ensure that he didn't run out.
We also spent a lot of time during these university years watching our favourite football team, Manchester United, before he was admittedly brainwashed by the yanks and started calling it 'soccer'.
Having Woody at university with me not only meant that we could spend extensive time together studying in the library, but also jump in the car and head 10 minutes up the road to Hazelwoods for a few skis in the week, and of course our entire weekend would be spent at the most perfect retreat from university life. We would also frequently use the gym a few times a week to pump some weights then hop in the sauna and put the world to rights.
Woody was a pretty handy cook. He'd make the best chicken and leek pie (albeit using a lot of oil) with mashed potatoes and carrots. I remember fondly him banging around loudly in the kitchen in his caravan, making the most immense mess and using every single pot and pan available to him whilst commentating loudly and comically on his frustrations and general observations, trying to avoid burning anything (including himself). After spending time working as a chef in his local pub back in York he seemed to rely heavily on having a pot washer around, so Danielle and I would usually jump in and clean up after dinner.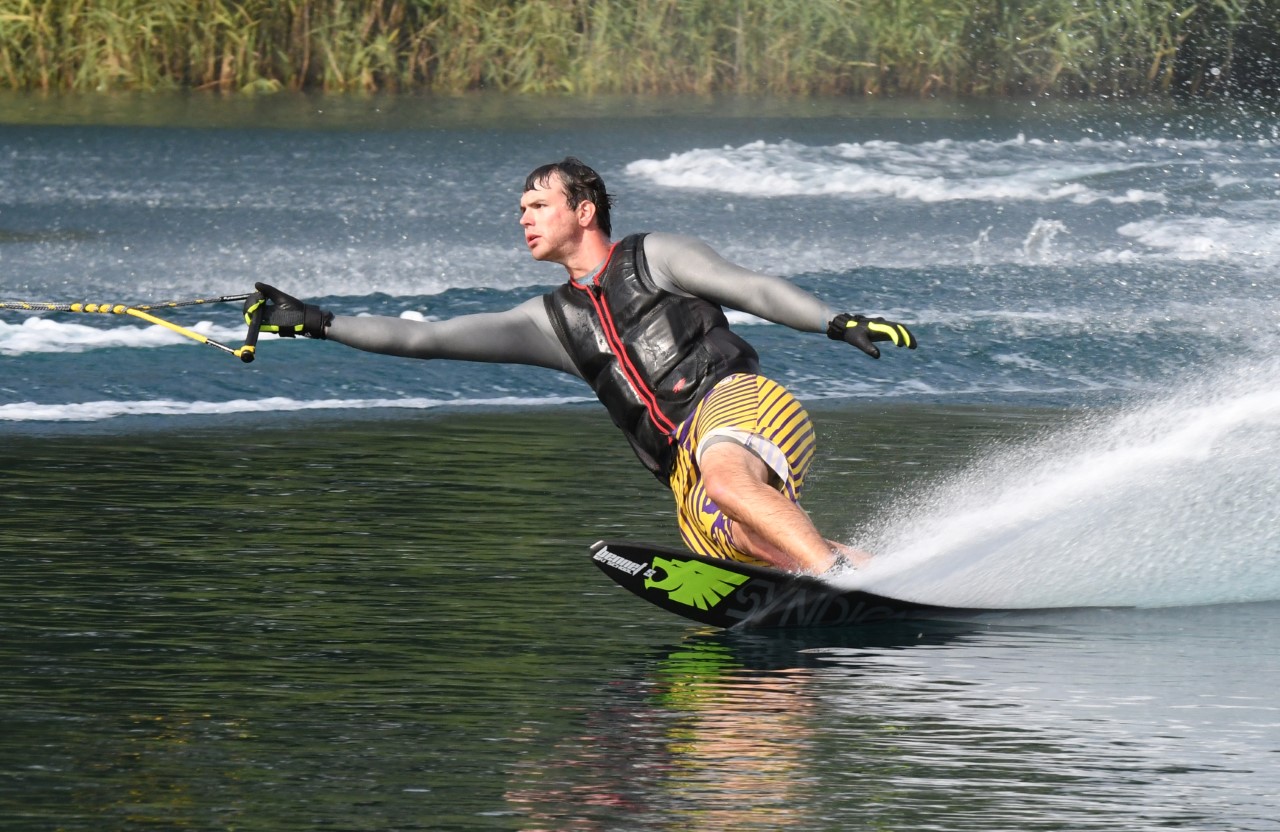 Photo Credit: Mark Dickinson
Woody played a key role in the organisation and execution of Hazelwood Ski World's first ever webcast for the Cray Valley cash prize jump event. Woody manned a camera for pretty much the entire weekend and made sure every skier was featured on the webcast as professionally as possible whilst also taking many pictures of all the skiers on his Canon stills camera. Woody lived and breathed water skiing and if he wasn't skiing for whatever reason (usually through injury) he was either driving the boat, coaching, taking pictures, watching webcast events or just talking about skiing to whoever would listen.
Another fond memory I have was when Woody, Dan Oliver and I drove from Lincoln to Limousin in France for the 2011 U21 World Championships to watch and cheer our fellow compatriots Will Oliver, Danielle Shorten, James Earl, Freddie Winter and Chris Wharton, captained by Steve Glanfield. The journey itself was eventful enough after being stopped for speeding by the French police and being issued with a fine. Woody was always on hand to boldly comment on every situation, offering humour and jest and usually having those around him crack up with laughter.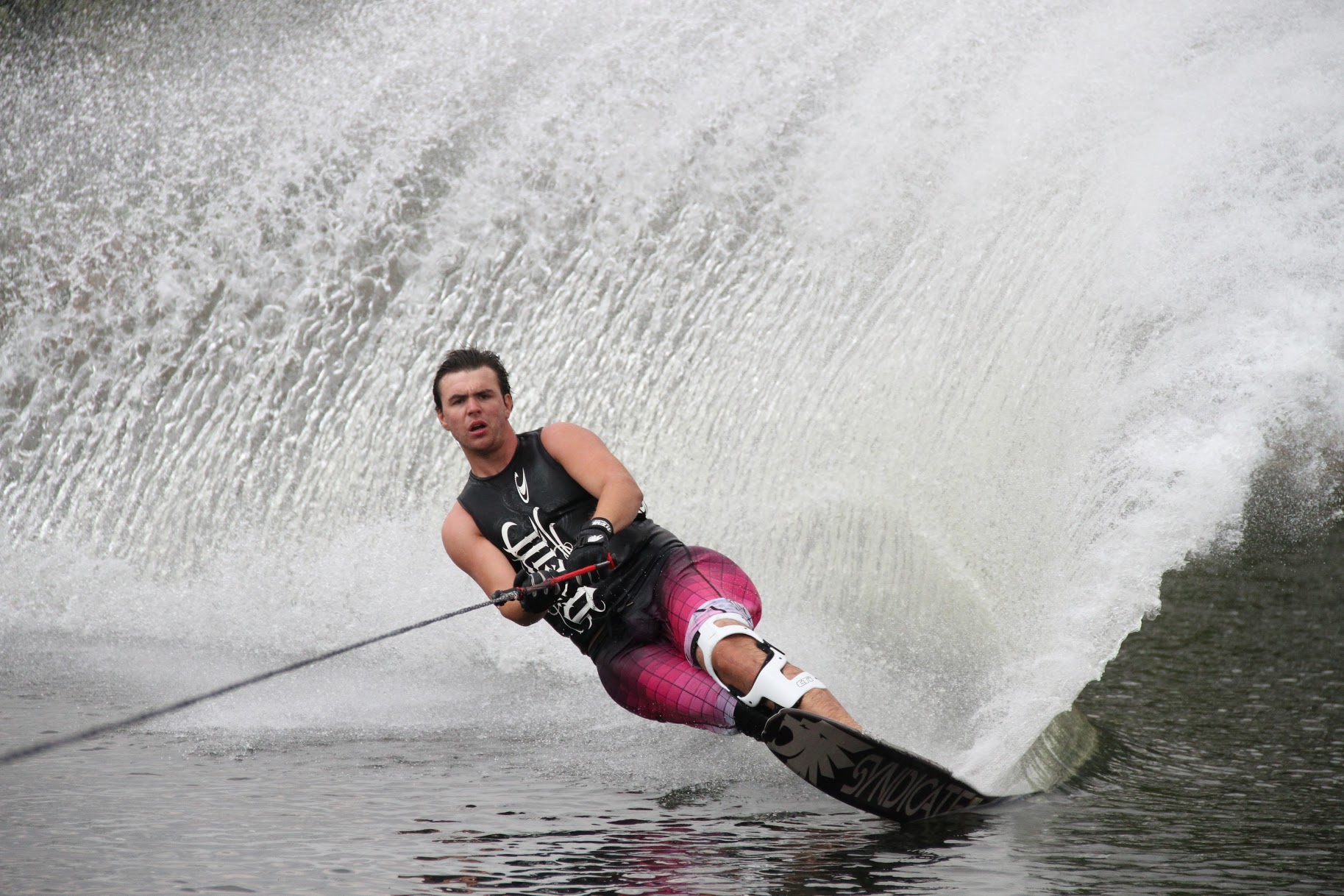 Photo Credit: Dan Oliver
In recent years, through living in different countries, I haven't seen Woody as much as I would have liked, but he was definitely one of those mates where we would pick up exactly where we left off when back together, as if we'd never been apart, usually by heading down to the famous Railway pub in Thorpe on the Hill, Lincoln, hitting a few games of pool and sinking a few pints of Timmys. The Railway Gang just won't be the same without him.
I feel like I've learnt so much from this terrible experience of losing a friend, and think we can all learn from this; to live life to the fullest, don't take any moment for granted, cherish those closest to you as you never know what's around the corner.
Woody, you've brought our friendship group even closer together and we will talk about you and remember you forever. Thank you for being the best of mates.
Rest easy pal!


Photo Credit: ULM Photo Services
Alex King, member of University of Louisiana Monroe Water Ski Team
I heard many rumbles about the famous Woody throughout my time in the water ski world leading up to his arrival at ULM, but I was unaware of the asset the ULM Water Ski team was about to get and the friend I was about to make.
My most cherished memories will always be those coming out of our time living together in the infamous blue house. From when he almost burnt the house down, to the great mystery of who ate the left-over Chinese (clearly Woody) and the many holes in the wall. But of course, as he would say, it couldn't be me.
Mate, you were one of the most unique bright lights in this world, a stubborn pain in the ass who stopped at nothing to get the job done. Thank you for your passion and unbelievably caring demeanour that you brought to your life every day. You will be sorely missed. Rest easy, Wooden.


Photo Credit: Mark Dickinson
Anny Wooldridge, fellow skier
As many people as he touched and influenced here he also did while in the USA. He was a huge part of water skiing at Bennett's Water Ski School, ULM, the south-central region collegiate scene and really all over the USA. In the last two years, he did so much to help the collegiate water skiing scene with rule changes, decision making, and just helping out at tournaments. He was very passionate about collegiate water skiing.
Jonathan Sharman, member of the team at Bennetts Ski School, Louisiana
What I am 100% sure about is that Woody was actually living his dream in a country he loved as head coach of the best collegiate team which put him in a position to really make a difference in the sport he loved so much. He was special for sure.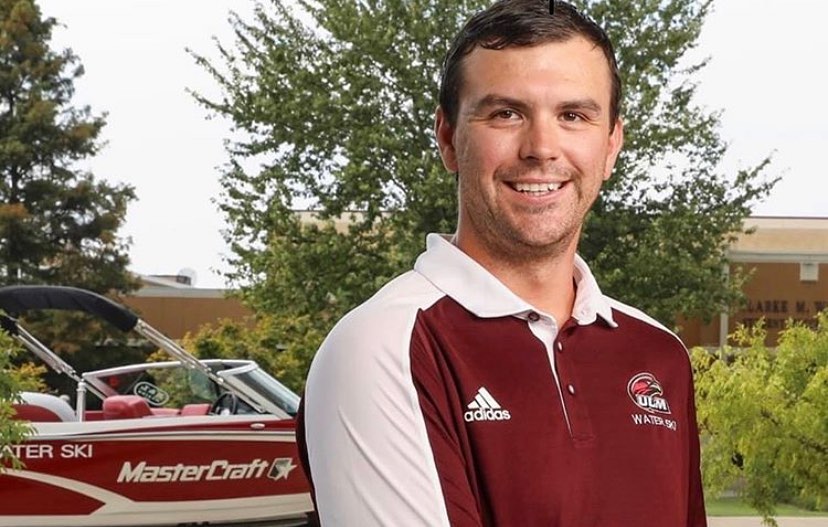 Photo Credit: ULM Photo Services