Stokes Pro-Am 2017
31 August 2017
Val Parkin
This year's Stokes Pro-Am jump event took place at Hazelwood Ski World in August and attracted some of the biggest Pro jumpers from across the world, including current world record holder Ryan Dodd and former world record holder Freddie Krueger.
The entry for the competition was full with 32 amateur jumpers through all age categories jumping alongside 13 Pros who were competing for a slice of the prize fund.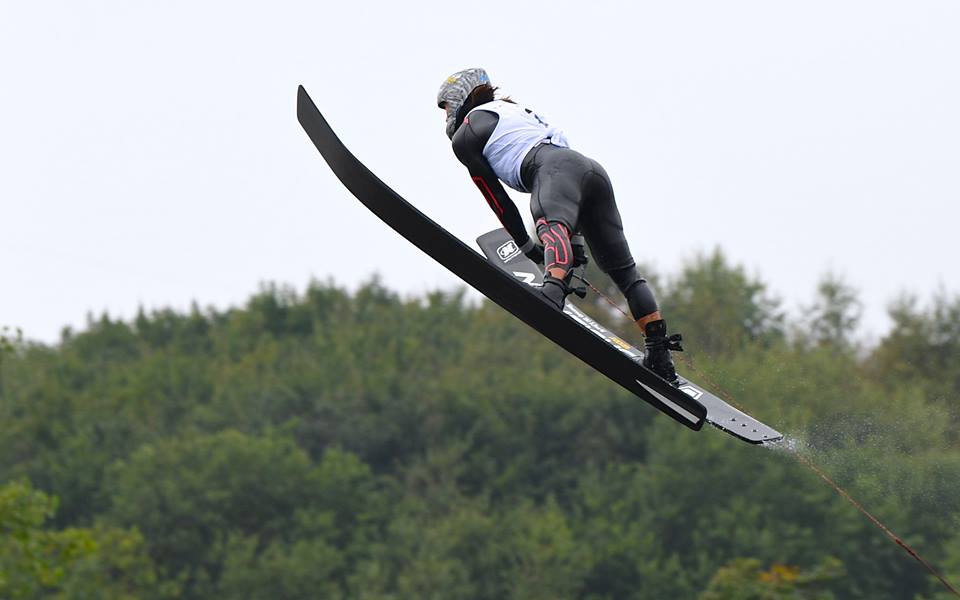 The longest jump of the tournament and first prize went to Ryan Dodd of Canada (71.9m) who jumped over 70m in all four rounds! Second prize went to our very own Tom Asher (68.9) with 3rd prize going to Freddie Krueger of USA (68.7m). It was also great to see Steve Critchley back in the game after a long period off the water and competing alongside younger brother Jack who finished in 6th place and grabbing himself some of the prize money. Other Pros included Daniel Dobringer & Claudio Kostenburger (Austria), Bojan Schipner (Germany), Igor Morozov (Russia), Emile Ritter & Miranda Rodrigo (Chile), Taylor Garcia & Zack Worden (USA).
Some notable performances from our amateurs across the two days were Tim and Kate Hazelwood, who set new British records in the over 55 category, Harry Young who jumped over 50m for the first time, Rob Hazelwood who cracked the 60m barrier, and 12 year old Tom Parkin who jumped over 38m. Many, many others did PBs across the two days which is testament to how this kind of event can lift your game.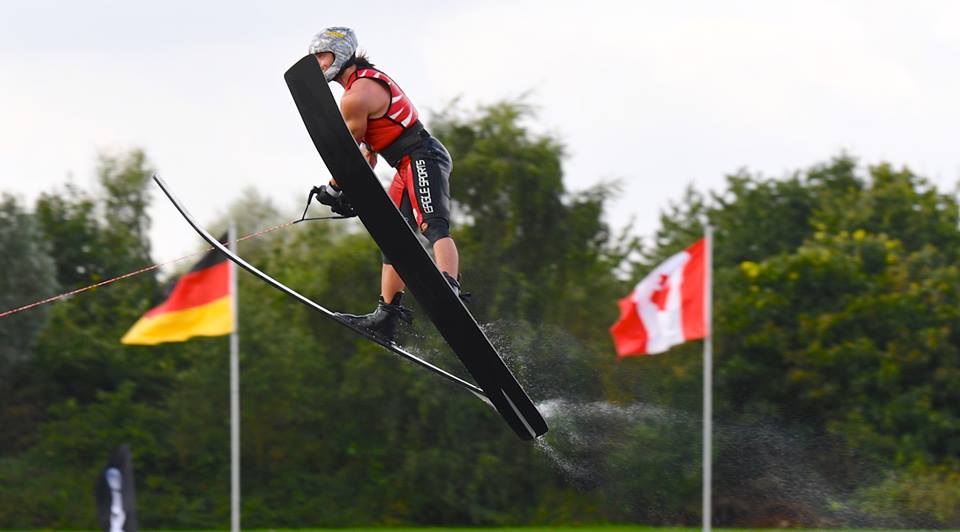 The event was sponsored by John Philips (John K Philips Group), based in the North West of England and having a large fleet of distribution vehicles covering the UK and Europe. John has very generously been behind this event each year putting a prize fund up for grabs this time worth $24,000, with £20 being to given by George Hazelwood to each amateur jumper on every PB scored.
For full results please visit the 'Events & Results' page of our website.
Photo credit: Des Burke-Kennedy (Full article and further photos to be included in the October/November issue of the BWSW magazine)