Turps On TV
3 September 2020
The talented Turps from Gosfield Lake near Halstead in Essex had a starring role on BBC TV's regional news programme, Look East.
Ben (20), Tilly (17) and Seb (12) Turp were all selected for the GB National Water Ski Squad in their respective age categories this year. It's a first for the sport and a great achievement which caught the attention of the media.

BBC Look East sports presenter Tom Williams and cameraman John Fairhall spent several hours at the lake filming the siblings doing their stuff on the water and interviewing them and dad Vince.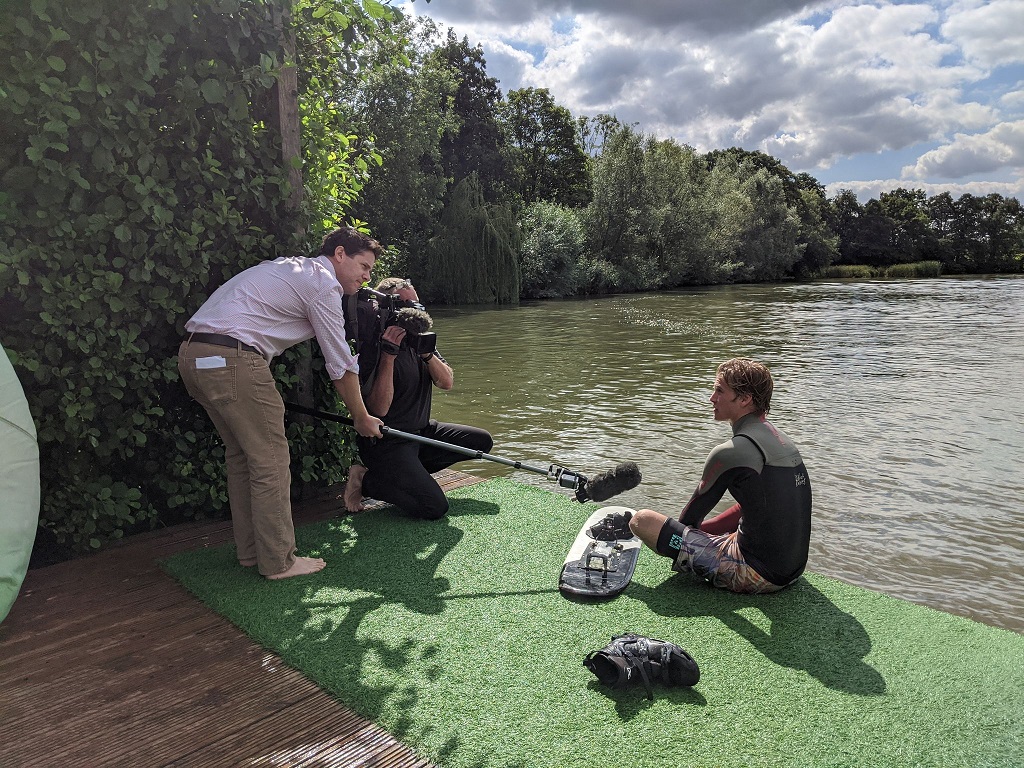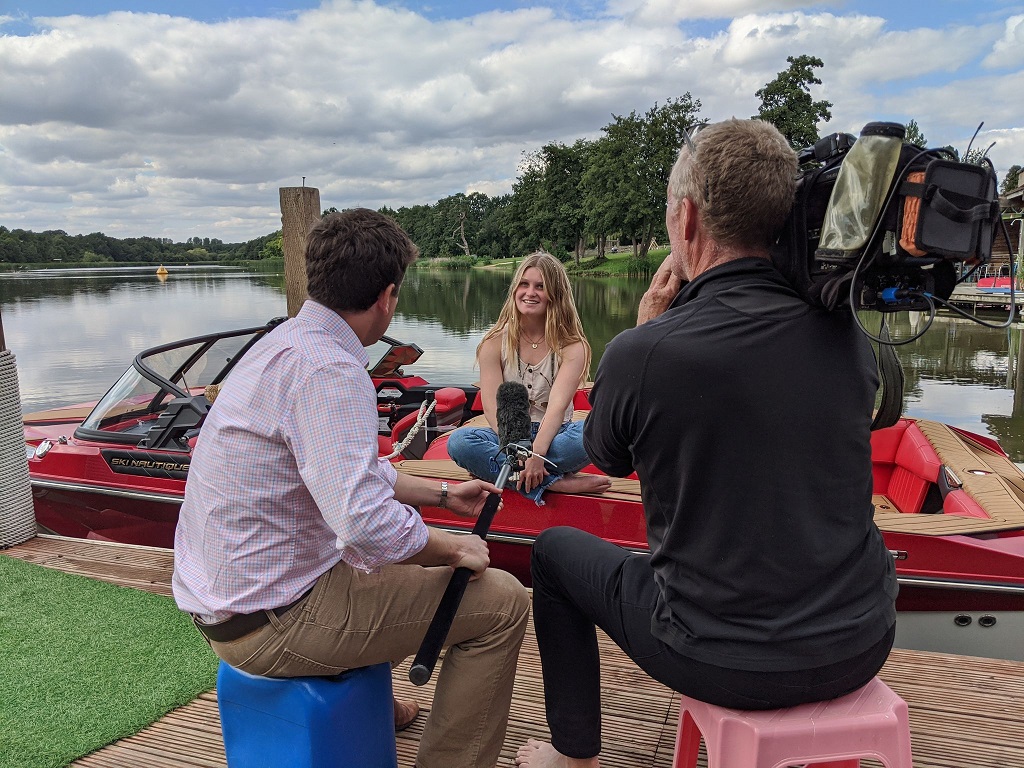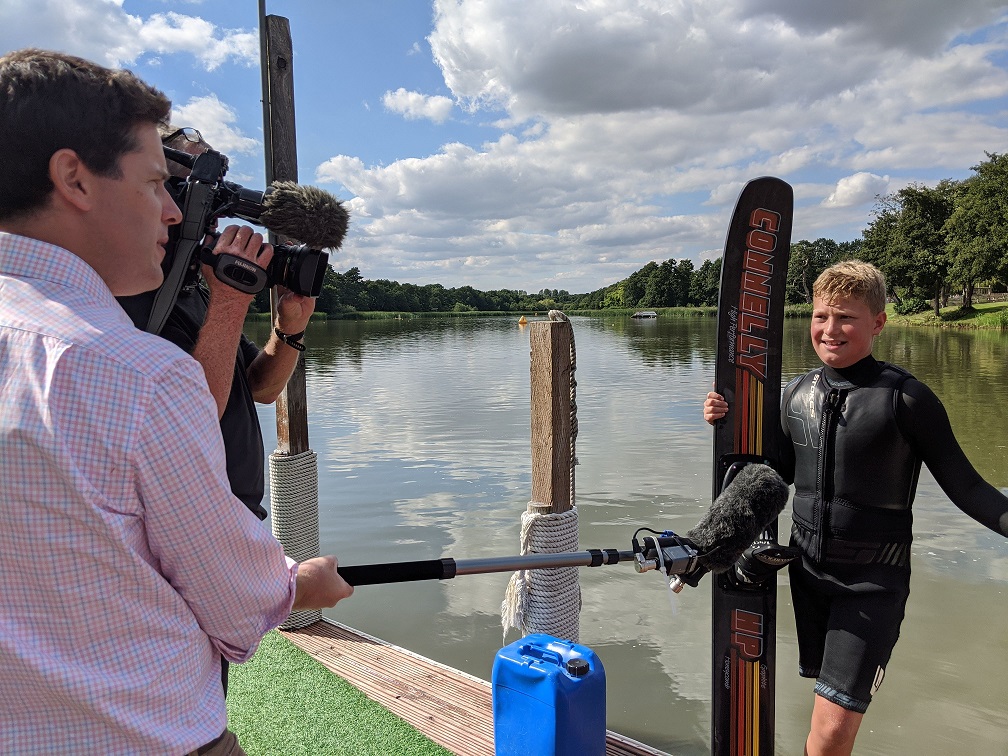 Mum Emma called on her considerable organising skills to make sure the skiers - and Vince - were where they needed to be at the right time. She also kept everyone going with cups of tea, coffee, sandwiches and cake.
The BBC film, which was broadcast on 2nd September, is a fabulous showcase for these young athletes and our sport as a whole, with slalom, tricks and jumping all featured.
The Turps' success also made it into a handful of local Essex newspapers, including the Halstead Gazette
"They have worked really hard for this and for all three of them to get selected for the GB Squad at the same time, which is a first, is a great achievement," Vince said.

"It's a shame the pandemic has robbed them of the potential to compete internationally this year but they'll keep training and are looking forward to a better 2021."

The Turps are following in the family tradition. Grandad Carl was in the GB senior team and is a European bronze medallist. Dad Vince was in the GB team as a junior and cousin Billy won a European under-17 silver medal in jump.