World Water Ski Record - Catalina Ski Race
27 August 2016
Karen Brooks
Scott Brooks set a world water ski record at Catalina Ski Race. . .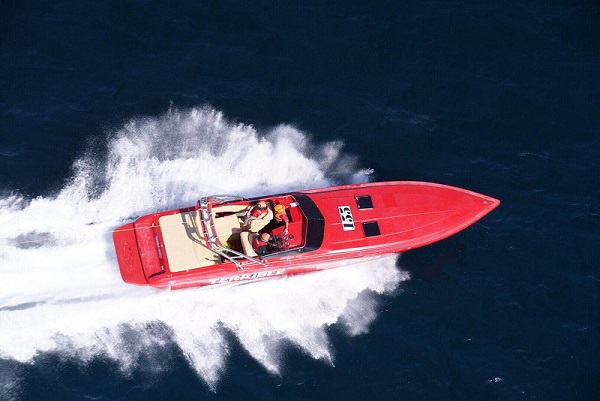 Scott Brooks a member of The Stone Watersports Club St Lawrence has just returned from Los Angeles California where he competed in the Greatest Water Ski Race in the world "The Catalina ". Scott's ski partner was Tom Perry aged 20yrs from Melbourne Australia who skied the 1st half changing over for Scott to ski back to Long Beach and take the chequered flag. The Team Terrible Herbst #55 included Scott's dad Martin Brooks Team Observer and driver American Ed Herbst from Laguna Beach California. Team Terrible is a 42ft Hallet inboard engine a huge boat compared to the families 21ft Force sports boat Team Brooksy which can often be seen training the Brooks brothers and junior skier lee Holland on the river. The Pacific Ocean is a lot different to skiing in than the River Blackwater ,being towed by a 42ft boat has its advantages in the huge swells out at sea. 52 boats entered the prestigious race this year with several different categories. 2014 Scott and Team Terrible broke the record in the Over and back with a time 1hr 8mins this year they smashed it by over a minute taking the overall title in 1hr 7mins an amazing achievement considering the conditions out at sea were choppy compared to last previous years.
The Brooks family have been members of The Stone Watersports Club since the 1970's .Ski racing has been passed down the generations from granddad Don Brooks, brothers Gary & Martin and the next generation. Scott's brother Kurt is representing the Stone Watersports Club along with Stone member Nadia Mersey at the European Championships in Austria in August .